Inspiration for your stay in a holiday home
Whether you spend your holiday in an apartment in Denmark or in one of our magnificent pool houses, loads of amusing and interesting holiday experiences await you.
In the boxes below we have gathered inspiration for your next stay in a holiday home. We offer everything from holiday apartments in lovely holiday centres to small and cosy holiday homes, holiday homes with swimming pool and even spacious and luxurious holiday homes. No matter where you choose to stay, you are guaranteed a great stay and many entertaining, fun and exciting holiday experiences in Denmark. We have something to match almost every taste, no matter what you seek - and we look forward to inspiring you and welcoming you in the holiday home or the holiday apartment that accommodates your needs and wishes.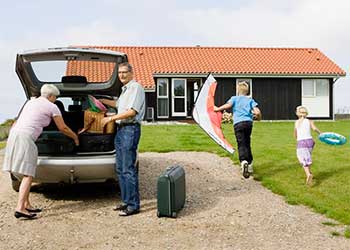 Discounts and special offers
We have collected all our discounts and special offers for you, so you quick and easily can get an overview of where and when you can save money when you go on holiday in a holiday home in Denmark. You can obtain a discount if you travel just two persons or if you choose to stay at least 14 nights in the same holiday home. If is it a spontaneous choice to go on holiday - you might be able to save money with our Last Minute Discount. Read more about where, when, and how you can save on your stay in a holiday home here.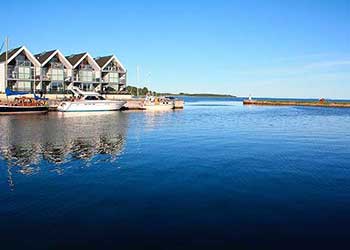 Themed holiday homes
Be inspired to a stay in a holiday home that has more than meets the eye. We have categorised all our holiday homes in order to match you needs and wishes. It could be a holiday home in maritime surroundings or a holiday apartment in connection with a holiday centre. At the holiday centres you will find more activity options you can participate in. You could also search for a holiday home which is suitable for anglers and where you will have room to clean the caught fish and space to store them afterwards - or maybe you need a holiday home with room for a wheelchair. All of our themed holiday homes have specific descriptions, which indicate what makes them special. In that way, you have the best possible information to choose the exact holiday home to meet your needs and to make your holiday perfect.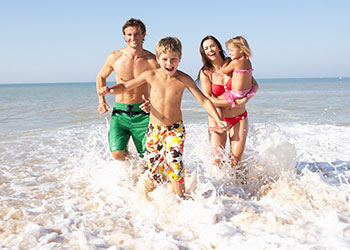 Holiday in Denmark
A holiday home in Denmark is something that most people associate with the summer holidays, sun and the beach. And it is most definitely also a lovely time to stay in a holiday home. During the summer the beach and the seaside towns buzz with life, laughter, and good times - and the beach, the forest and nature in general are great places to be. However, Denmark also has a lot to offer during the rest of the year. The main holidays are autumn, Christmas, New Year, winter and Easter. Take a look around and be inspired to go on holiday in a holiday home - also when it is not summer in Denmark.
Denmark offers attractions and sights for the whole family. Take your children to one of the large amusement parks or enjoy the roaring waves and the wide sandy beaches of the North Sea.
You can spend your holiday in plenty of ways. You can see a selection of our different theme holidays below.

Holiday year round
Accommodation in Denmark is always lovely - no matter the season. A summer holiday in Denmark invites a dive in the waves of the North Sea or a bicycle trip in the green forests.
An autumn holiday offers scenic and colourful nature as well as cheerful atmosphere indoor. During the winter holiday in a holiday cottage in Denmark you can enjoy the fresh wind, which provides you with rosy cheeks.