Winter holiday in a holiday home in Denmark
If you choose to spend your winter holiday in Denmark, you choose to spend a cosy, lovely and splendid winter holiday in a holiday home. At the same time, it is a great alternative to a skiing holiday or a beach holiday.
Winter holiday in holiday home ()
Winter holiday in Denmark is a cold, yet lovely holiday, where you can take long walks with your family in the forest or near the water. The lakes might be frozen, so you can ice skate on them - or you can keep warm by having a wild and fun snowball fight with your family. If you are more of an active type, then maybe you can challenge yourself with cross-country ski. Denmark does not have a lot of hills, so slalom cannot be recommended. If there is no snow outside, it is highly likely that the temperature is below zero - and there is hardly anything more beautiful than taking a walk in the dunes, when the little pearls of frost shine like diamonds in the sunshine on a bright, yet cold winter day.
Winter holiday with children
If you bring children on your winter holiday, they will love to play in the snow. You can have a less wild snowball fight with them or drag them along on a sleigh. If the children are a bit older, you can find a toboggan run in close proximity to your holiday home, where you can drive downhill in full speed. It is most certain that the kids as well as the adults will love it. You can also build a snowman outside your holiday home, and then wave to him, while you are snuggling cosy inside.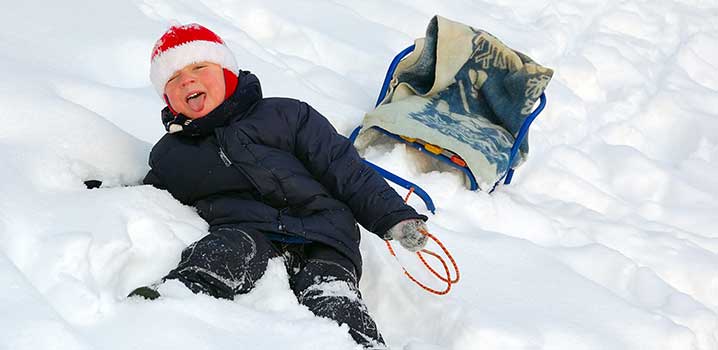 Winter holiday for the WHOLE family
If you are travelling with your dog, he will love to roam about in the snow, sniff and may be try to catch one of the snowballs you have thrown. During winter in Denmark it is allowed to let your dog run freely without a leash on the beach. It is also definite that your dog will love to cuddle and sleep in front of the wood-burning stove, knowing he has you close by. This is winter holiday for the WHOLE family.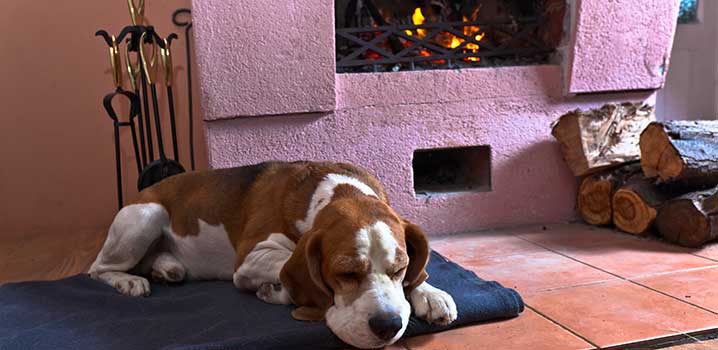 Cosiness and warmth in the holiday home
When you have been getting cold while playing outside, you can warm your cold feet in the sauna in your holiday home or in front of the wood-burning stove with a cup of hot chocolate in your hand. You can also go for a swim in the heated swimming pool in your holiday home. Most important - you do not have to share it with anyone else, except those you want to.

You can also make yourselves comfortable inside your holiday home, if the Danish weather is not inviting to play outside. The Danish weather can be like that at times! Then you can bake or play board games so the whole family can gather and enjoy each other's company. Maybe you can also find the time to read the book you got for Christmas, while the children play with their new toys, read to each other - or have fun in the swimming pool. You can see all of our holiday homes with swimming pool here.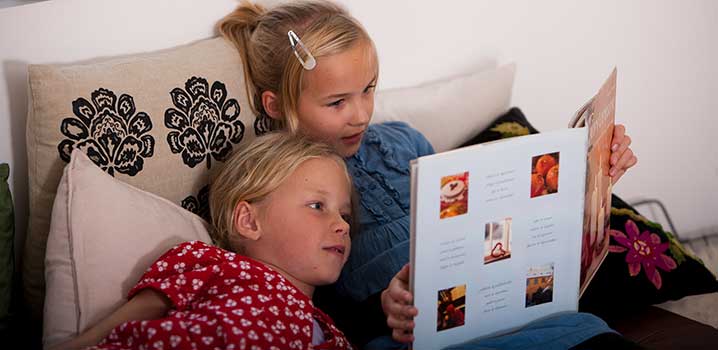 Offers for the winter holiday - holiday with a discount
The winter holiday is the time of year, where you can book a holiday house at the cheapest rate. In Denmark you can spend a cosy, lovely and splendid winter holiday. Check the prices for a luxury holiday home in the winter holiday; the months of winter are off season in Denmark and thus you can book a luxury holiday home in Denmark at a reduced rate. Furthermore, you can book a holiday home with a flexible arrival date, so you can arrive on a Wednesday, or any other given day. With us you can have exactly the winter holiday you wish for.
Besides saving on your stay, you can also save by going on winter sale in the cosy coastal towns or in the nearest city. It will be time for the final sale and hence many things will be reduced by 70 %.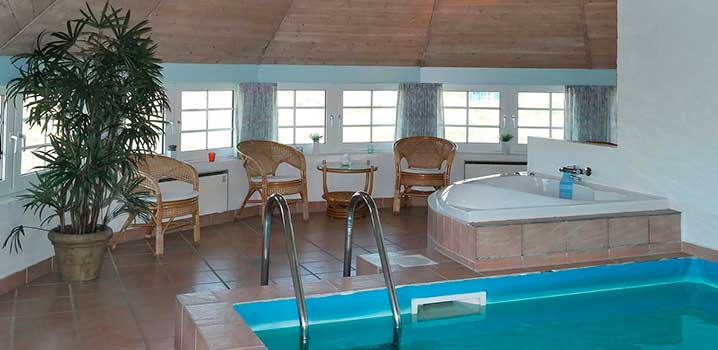 Winter holiday in a holiday apartment
You can also choose to spend your winter holiday in a holiday apartment in connection with an activity centre. The activity centres are placed in beautiful nature surroundings and offer many indoor activities that you and your family can participate in. All activities are within walking distance of your holiday apartment. Our activity centres are usually located at very attractive destinations and the holiday apartments are of high quality. Often it proves to be cheaper to rent a holiday apartment than a regular holiday home. In a holiday apartment you can enjoy the peace and quiet with your family and at the same time participate in fun activities with your family. You can see our selection of holiday apartments here.
Holiday in Denmark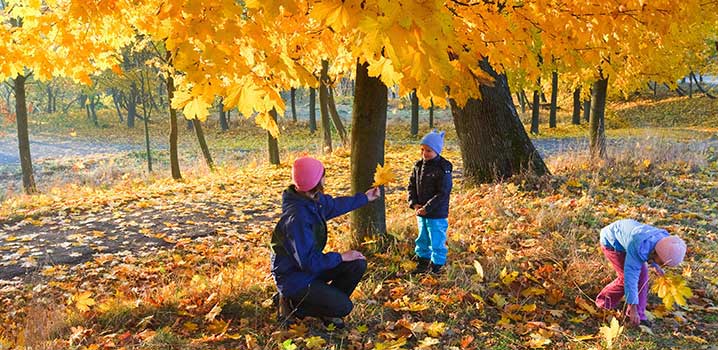 Autumn holiday
Take your autumn holiday in a holiday home and have a cosy time with the family by the wood-burning stove, enjoy the golden colours of the woods and be active out in nature.
Easter Holidays
Let spring in and have your Easter holidays in a holiday home. Relax and take your time to go looking for Easter eggs, a nice lunch and just enjoy nature.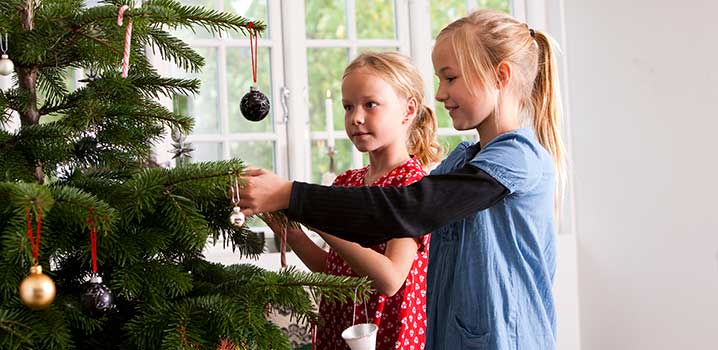 Christmas Holidays
Have a family get-together in a holiday home for Christmas and enjoy good food, the Danish Christmas punch, Glogg, and fire in the wood-burning oven. We have holiday homes for the whole family.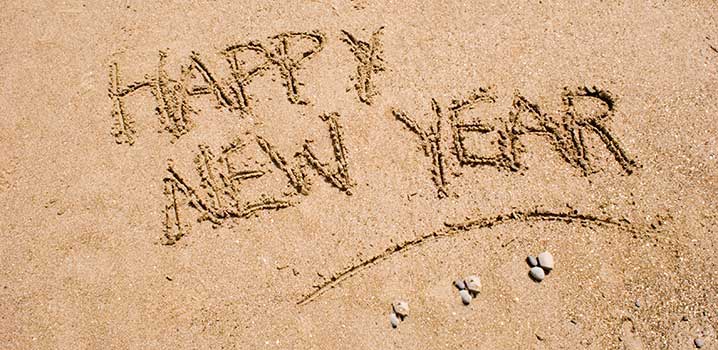 New Year Holidays
Kick up a row or spend a quiet New Year's Eve having a lovely time with the family? No matter what you prefer, spending the New Year's holidays in a holiday home is always something quite special.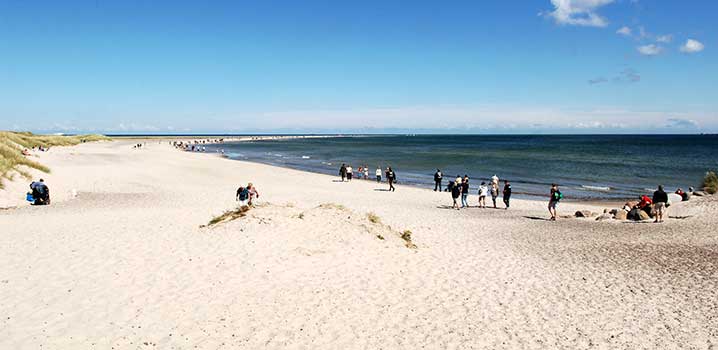 Summer holiday
The sea, the beach and mild summer evenings – a holiday in Denmark offers a lot of experiences, lovely gatherings and relaxation in a holiday home.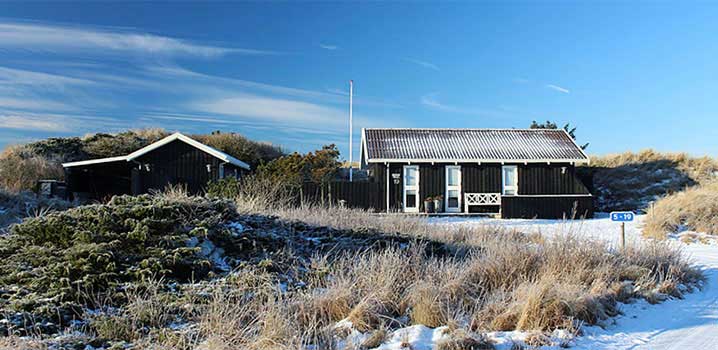 Winter holidays
When the winter is tough, you deserve extra pampering. Spend some time in a holiday home and enjoy a hot whirlpool or read a good book by the wood-burning stove.