Summer holiday in a holiday home
Summer holiday in a holiday home means relaxation and spending time with the loved ones. The Danish summer land offers a stunning nature, which in the summer time is something very special. After months of cold weather it is so lovely to go outside and feel the warmth of the sunbeams, and outdoor there is a lot of funny activities for the entire family and at your own pace. As a supplement to wonderful nature comes a series of attractions and exciting places to visit. You will have the possibility of putting together your holiday exactly as you want. A holiday to remind and a way of holiday that can be adapted to your family in the future.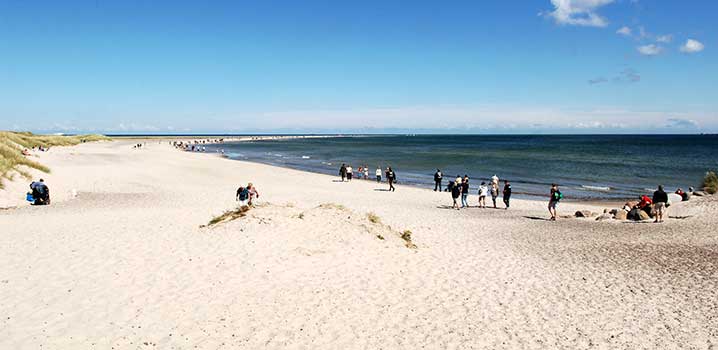 Activities in nature
One of the best things about Denmark in the summer are the many beautiful, sandy beaches with lovely water. These oases along the coast invite you for relaxation and activities. Let the children play by the shoreline and make wonderful sandcastles with ditches. You can pick up interesting shells and stones for decoration at home in memory of a wonderful holiday by the beach. Or you could try to catch fish and crabs by the beach. When you have studied the nice animals it would be a good idea to put them back in the water, so they can return back home. A nice picnic with a basket full of delicacies is a wonderful thing to bring to the beach. On the beach you can just relax reading a book or playing and having a game of football, Frisbee or tetherball. If the wind allows it, it is great fun to play with kites on the beach. You can make your own kite back in the holiday home or visit one of the many shops in the holiday resort, where you can surely find colourful kites.
Have a nice swim in the lovely water. Inflate water toys and go for a swim together. Or you could try snorkeling and see the world hiding on the seabed. After a nice swim it is nice to be dried and enjoy a nice ice cream. If you take a walk on the beach it is nice to look at the wonderful landscape, but you should also look at your own feet, because you might be lucky enough to fine amber hidden in seaweed and wood, washed ashore. Or keep an eye on exciting fossils in the form of sea urchins. The small sea urchins tell an interesting story about life in the sea ages ago and furthermore, they a perfect for a memory to bring back home from the holiday.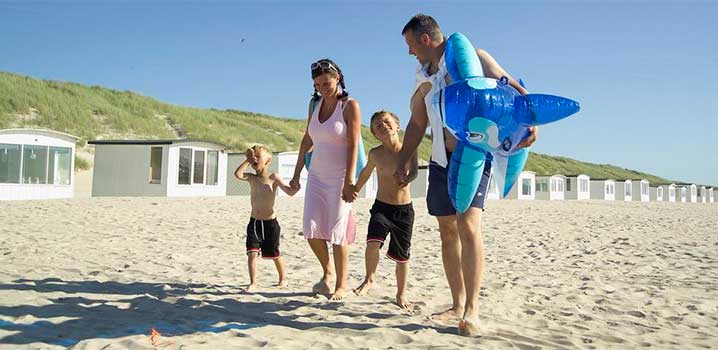 There is plenty of room to be active when you stay in a holiday home. You will find a lot of activities for any level and preference. When you live in wonderful surroundings it is an obvious thing to use nature as the setting of an active holiday. Put on your running shoes and go for a morning run along the beach. At a lot of places in the nature you find naturfitnessbaner, as a lovely break on the run and a nice possibility of going on wonderful bike rides with the family on the cycle tracks all over the country. There is also a lot of beautiful nature experiences and you could combine the ride with a lovely lunch out in the open. If you haven't brought your own bikes, you can easily find a place to hire bicycles. In Denmark there are lots of places where you can challenge the more demanding mountain biking, which will quicken your pulse and you will have to concentrate on keeping your balance on the bike. If you want to go on horseback in your holiday, you could hire a horse and see the Danish holiday resort in a different way.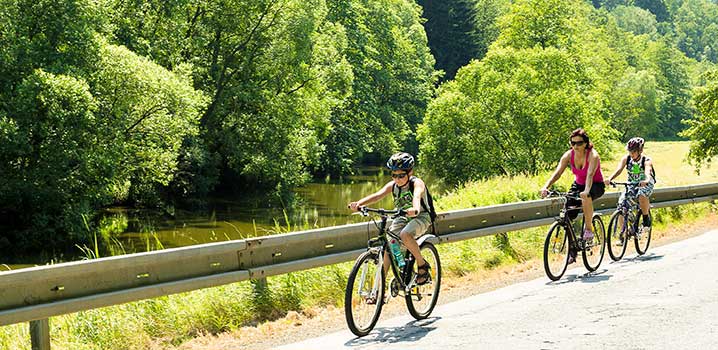 If you want the beach and the water to be your playground you will find good possibilities for e.g. wind surfing and kite-buggy. It could be nice to test new activities that you do not have at home. It might be an interesting experience to go on a canoe trip up the Danish streams. If you want to be active and still in a completely relaxed way, you could take wonderful walking trips and maybe visit some of the beautiful Danish woods and national parks. Wonderful nature experiences will be even more so, if you have the time to stop and explore things. You might be looking for some interesting things in the animal or the plant kingdom or you might be on the outlook for vantage points for a little rest enjoying the wonderful view. It is always cooling and refreshing to take a walk in the forest under the big tree crowns and perhaps pick up colourful leaves for decoration. This is just the right place to find peace and you might even find a lovely natural playground, for the children to gambol.
Experiences in the Danish countryside
All over the country you find a lot of exciting attractions to visit. In the summer the holiday towns are full of life and you can enjoy the nice atmosphere with outdoor restaurants and live music. Quite often there are town fairs and markets and other funny events to join. Summer is also the peak season for all important attractions and trips in a roller coaster in the open. Visit some of the many amusement parks and tivolis and let everybody feel the rush and have a good laugh. If you want to see exciting animal species and be close to exocit nature, go visit one of the many animal parks and zoological gardens in the country to see small and big animals to give you joy and astonishment. In a lot of animal parks, you will find animals to cuddle and pat, which is always a hit, in particular for the youngest ones.
A summer holiday also means time for reflexion and to try out something new. Visit the many exciting restaurants and cafés all around the country to taste local delicacies, lovely fish dishes and of course the well knows taste sensations. In a lot of cities focus is on local specialties and this means that you can bring some of the interesting new sensations back home from your holiday. You should also visit one of the great number of experience centres and museums in the country and give your senses a wake-up call. Interesting topics are conveyed in a new and interesting way. You can also look at live workshops and enjoy the wonderful unique specimens made as genuine handicraft. The cultural events are there for you if you visit exciting exhibitions and concerts and performances all over the country.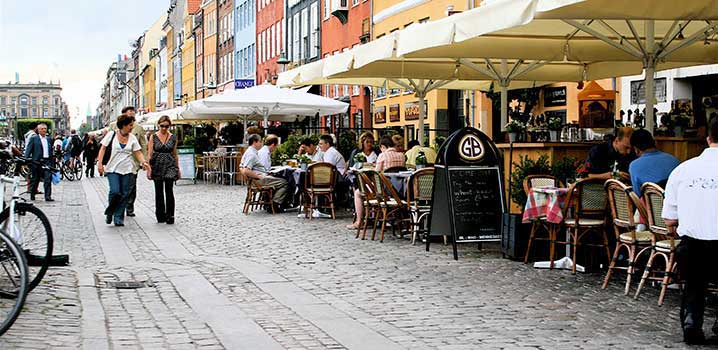 Peace and cosiness in your holiday home
When you are on holiday it is so nice to spend time gearing down and keeping a slow space. In the holiday home you can spend time together as a family on your own conditions. You decide what meals and what events you want, and when you just want to enjoy the company of one another in the holiday home. The day might start with a nice breakfast on the terrace and just having a lot of time. In the summertime the shops and markets swallow in wonderful fruit and vegetables as a lovely supplement to a nice breakfast.
In the garden of the holiday home you can spend a wonderful time on the playground or play football on the green lawn, where there is plenty of room for being together and just let things take time. You should also enjoy wonderful Danish strawberries with cream on the terrace while perhaps playing a board game or a game of cards. If you have brought your dog, it certainly would love to go for a nice walk in the Danish countryside with a lot of woods and fenced-in dog parks and nature playground and you will no doubt find a place where you can stay for hours.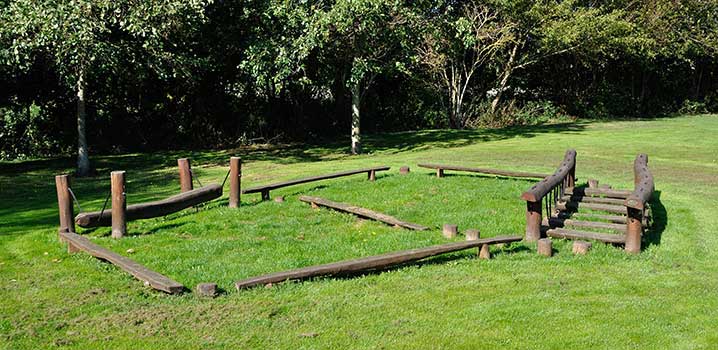 In the summer it is wonderful to be outdoor in the warmth and enjoy the light evenings. Use the barbecue and prepare a lovely dinner and just take your time and enjoy the meal. You don't have to hurry back home, as you are already there and can just do things at your own pace. If you have bought fish at the harbor it is so nice to cook at home and maybe have a new taste experience. A nice glass of wine makes everybody calm down and you can all feel that now you are on holiday. Enjoy extra time with the children and the possibility of having time for experiences that your busy everyday life does not allow. Make bread on a stick and tell funny stories while sitting round the bonfire making bead. When darkness descends, you can enjoy the beautiful starry sky with all its constellations. Perhaps you will see some constellations that you did not know and just immerse in the darkness.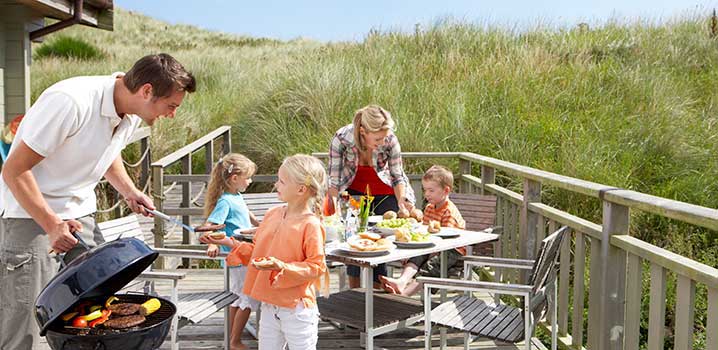 When you rent a holiday home with us, you can add some extra luxury. Perhaps you want to upgrade the holiday with a pool, a whirlpool or a sauna. This means extra relaxation and having an experience of wellness close to your private area. A lot of our holiday homes are very big, so if you want to have a holiday with more people, you can choose one of the extra big houses and enjoy the company of grandparents, sisters and brothers and friends. A holiday in a holiday home is a good base for spending time together and still be able to allow everybody to see and do what they want during the holiday.
Holiday in Denmark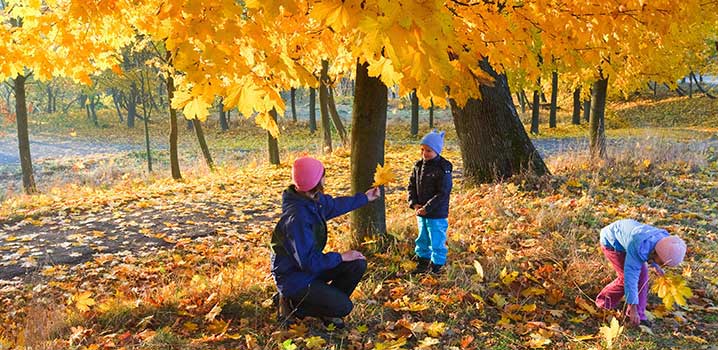 Autumn holiday
Take your autumn holiday in a holiday home and have a cosy time with the family by the wood-burning stove, enjoy the golden colours of the woods and be active out in nature.
Easter Holidays
Let spring in and have your Easter holidays in a holiday home. Relax and take your time to go looking for Easter eggs, a nice lunch and just enjoy nature.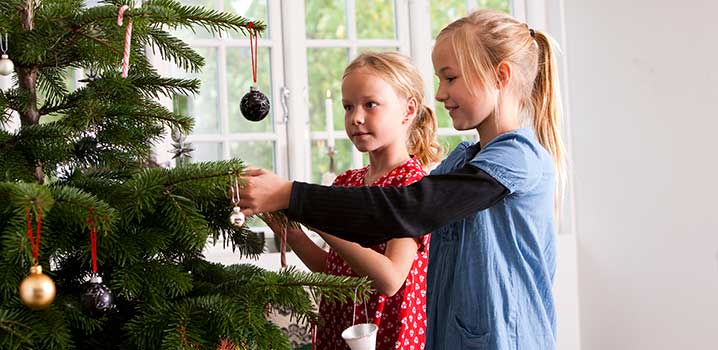 Christmas Holidays
Have a family get-together in a holiday home for Christmas and enjoy good food, the Danish Christmas punch, Glogg, and fire in the wood-burning oven. We have holiday homes for the whole family.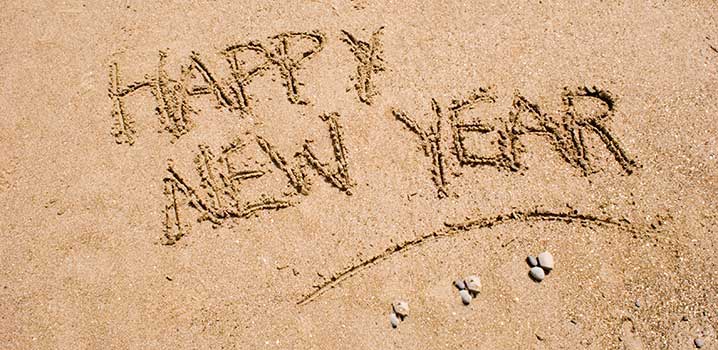 New Year Holidays
Kick up a row or spend a quiet New Year's Eve having a lovely time with the family? No matter what you prefer, spending the New Year's holidays in a holiday home is always something quite special.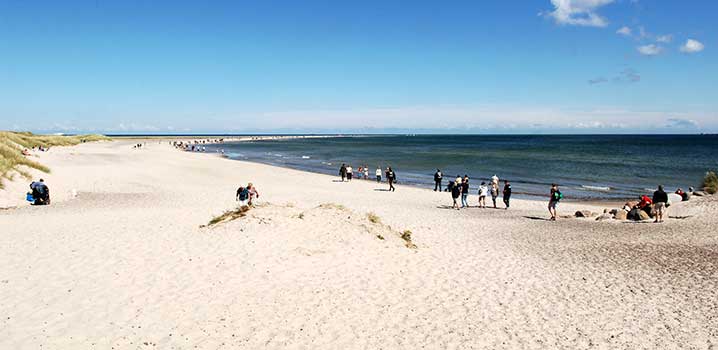 Summer holiday
The sea, the beach and mild summer evenings – a holiday in Denmark offers a lot of experiences, lovely gatherings and relaxation in a holiday home.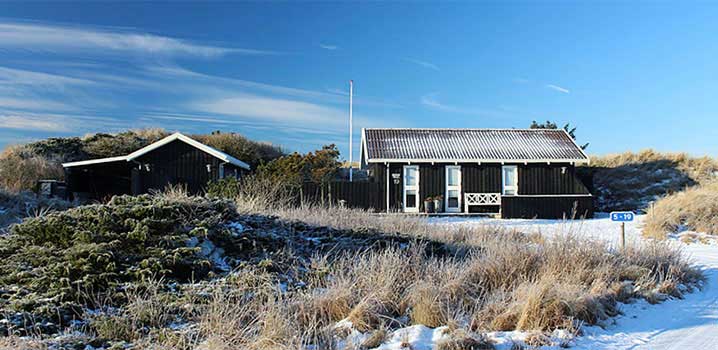 Winter holidays
When the winter is tough, you deserve extra pampering. Spend some time in a holiday home and enjoy a hot whirlpool or read a good book by the wood-burning stove.