Sol og Strand e-mail newsletter
Subscribe to the Sol og Strand e-mail newsletter and receive plenty of inspiration for your holiday.
The Sol og Strand newsletter contains plenty of inspiration for your holiday, spiced with good offers. The newsletter is published a couple of times a month. It concerns all types of holiday homes and is made for you, who would like to know a bit more about it all.
Newsletter
Special offers and news
In our newsletter...
... you get to learn more about Denmark as a destination for your holiday. We present various regions that you can read more about at our website. Furthermore, we inform you about our best discounts and about our range of holiday homes and holiday flats in Denmark. We have oceans of holiday homes and holiday flats all over the country and can offer something that will meet your individual taste and wallet. Our holiday homes are private, which means that they vary quite a lot as to decor and equipment. In our newsletter we present our wide range of products, and in this way each Sol og Strand newsletter means inspiration and good ideas for your holiday – delivered in your inbox.
Various discounts
Depending on when, how and for how long you want to go, and on your date or ordering, we can offer various types of discount available if you book your holiday home or holiday flat with us. With a discount, you as a family or a couple will have a little more money for your holiday. This could mean a delicious dinner at a restaurant, an exciting trip or a visit to an attraction. Or you could use our discounts for booking a holiday home, that without the discount, might be just a little too expensive, such as e.g. a holiday home with an indoor pool or a holiday home located very close to the beach, which makes it more expensive.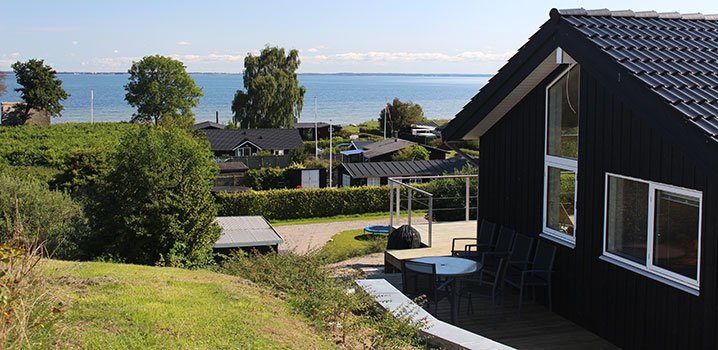 2-persons discount
If you go on holiday just two persons, we have a lot of holiday homes with the 2 person discount. This means saving up to 25 % of the rental cost and you can enjoy the time together with a little more money to spend. If, as a couple, you would like an active holiday in the wild, it would be a good idea to rent a holiday home located in a region a little more out-of-the way. Here, in the middle of nature, you can take some long walks and in the evening you can enjoy cooking together to have a delicious meal in the holiday home. If you prefer to have some action around you, and enjoy art, culture, restaurants etc. you could book a holiday home or a holiday flat close to one of the bigger cities in Denmark. We also have holiday homes on Zealand, where the communications to Copenhagen are good, and which are particularly popular with guests, who want to combine culture and attractions with nature. Holidays in holiday resorts are in particular wanted by couples because of the many common facilities. For instance, we have holiday flats on Rømø, that with their access to common facilities such as sauna, aquapark etc. are just perfect for a wellness holiday. The 2 person discount can also be used by families of 2 adults and 1 child under the age of 3 years.
Bonus Holiday
Out of the peak season, our Bonus Holiday is extremely popular. We have a lot of holiday homes, where booking of the house for 14 to 28 days gives a real big discount and you will save a lot of money. The good thing about a Bonus Holiday is that you will give you more time together. A holiday for two or three weeks really means leaving your daily stress behind you and have a relaxing break, which really pays off. Often a few days or a week is not enough, in particular if it is about the holiday of the year that the family can spend together. You will also have time to explore the surroundings of your holiday home more deeply. In many regions there are good facilities for walking, biking and other activities in the wild. Most holiday resorts have groceries and interesting shops. In all regions you find interesting museums, amusement parks and other attractions that you can visit during a long Bonus Holiday. Do something special for your family and book a long Bonus Holidays.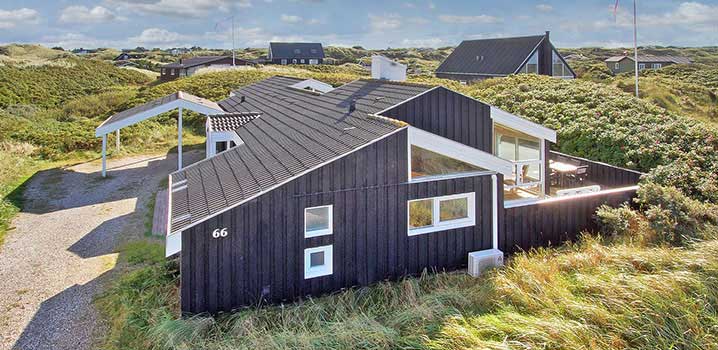 Last-minute
If you can leave with short notice we always have some good last-minute discounts for you, and you can save up to 40%. If other customers have had to cancel their holiday in the very last minute, we can offer extremely good discounts on rental of our holiday homes to third party with short notice, even if it is just a question of a long weekend, we recommend that you keep an eye on our website.
Our range of holiday homes
We have everything your heart could desire. We have holiday homes and holiday flats all over Denmark. Our holiday homes range from the very simple ones at quite favorable prices, as they are perhaps a few kilometres away from the beach. The holiday homes are cheap and make a solid frame for your family holiday. You could also spend a little more money and book a holiday home, located in the first row to the sea. You could also choose a luxury holiday home with all kinds of extra equipment such as e.g. a sauna, a whirlpool or specially designed decor. Our holiday flats are also extremely popular. We have a wide range of flats as to position, decor and possibilities.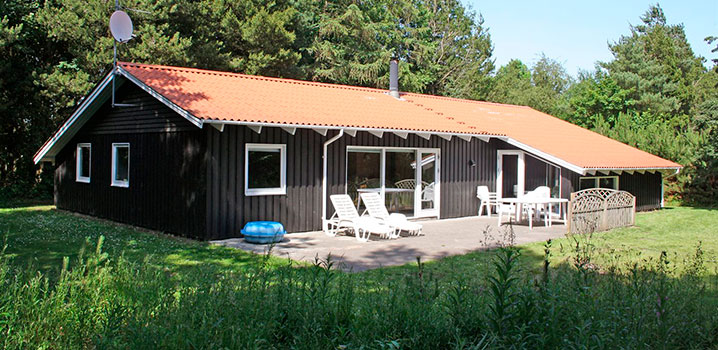 Holiday in Denmark at any time of the year
In Denmark you can have an unforgettable holiday all year round. The summer is of course extremely popular. In the bathing season the Danish beaches have a magnetic force of attraction. But also Easter, spring and early summer are popular seasons for a holiday in Denmark. At Easter the Danish nature wakes up and unfolds its colorful splendor, that you can enjoy on long walks along the beach or out in the wild. Make sure to book a holiday home with a wood-stove to be gathered around and get warm again after your field trip. This is of course also the same as to spring, early summer, autumn and winter. Because of the low prices, spring and early summer are particularly popular for holiday guests that have the possibility of going on holiday out of season. This is where you can really save money compared to the summer season. Furthermore, a lot of people book a holiday home or a holiday flat in Denmark for Christmas and New Year or also in the winter holiday. In particular families that want to get away from the hustle and bustle of the Christmas period, fancy a holiday in a holiday home. You can spend Christmas and also New Year just the way you want. This is so great when the children rush on the sledges down the snow-covered dunes on the beach. Denmark has something to offer all year round, and if you don't have the possibility of being here in the summer period, but still want to go for a swim, you could book a holiday home with a swimming pool. The prices of our holiday homes with a swimming pool are absolutely affordable in the off-season.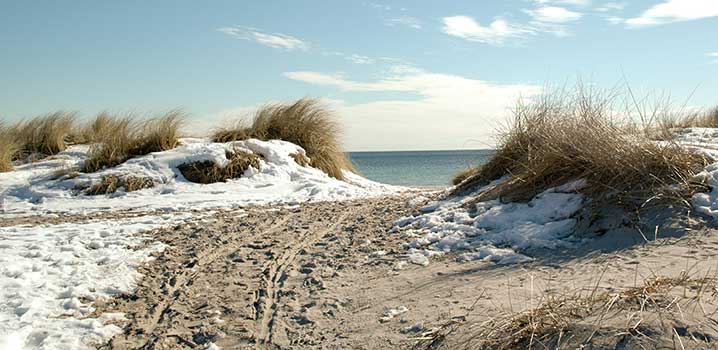 Just have a look at our wide range of more than 5000 holiday homes. We have more than 30 years of experience in the business of holiday homes, so if you have any questions, we will be your best partner. Please give us a call or send an e-mail.