Home

>

Luxury holiday home
First-grade holiday in a luxury holiday home from Sol og Strand
Go on a first-grade holiday in one of our well-arranged luxury holiday homes. The luxurious holiday homes are so comfortable that you do not have to worry about the weather - you will find plenty of experiences inside the luxury holiday home.
Show all luxury holiday home ()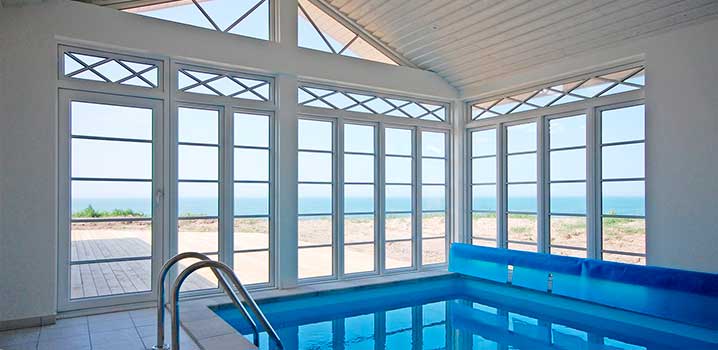 Welcome inside a luxury holiday home
Here you will find total relaxation and holiday on your terms. Our luxury holiday homes have all received five stars, however, you will also find some luxury holiday homes with four stars. It is mandatory for our luxury holiday homes to have luxurious details, well-equipped kitchens and exquisite interior. The holiday homes ooze luxury - and the same is evident on the outside spaces, where the terraces appear beautiful and luxurious.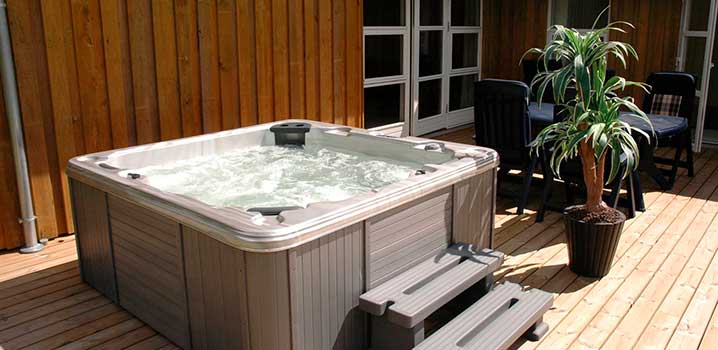 Swimming pool, whirlpool and sauna
If you choose a luxury holiday home with swimming pool, sauna and whirlpool, you can create your own wellness oasis. Bring along essential oils and soft towels, light a couple of candles and put on relaxing music. Then you can take a bath, scrub and massage each other - all the things that you never find time for in everyday life.

The whirlpool, sauna and swimming pool are especially fantastic if you stay in a luxury holiday home outside the summer season. Then you can take a good long walk in the forest or on the beach and return to the warm house afterwards. A luxury holiday home is also more inexpensive to rent outside the high season. And you can enjoy the house even more, as you tend to stay indoors, when it is cold outside.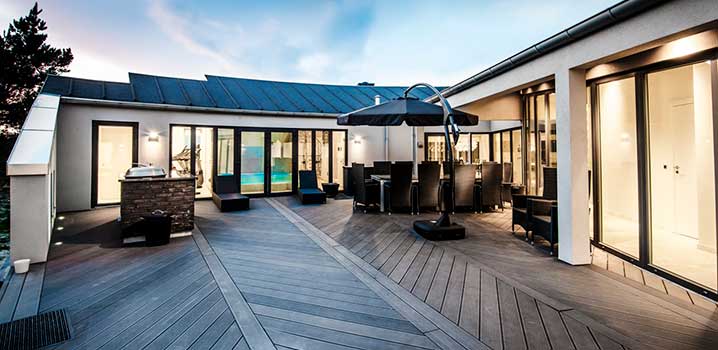 If you travel with children, you can look forward to many hours of amusement in the swimming pool. The combination of children and water means fun and trickery. Parents and grandparents can also have a good time with the children. Buy an inflatable crocodile and bring a couple of balls - then you will have fun and good exercise. When the children are tucked in, you can enjoy a swim in the pool by candlelight and look at the starts outside. A beautiful experience. Some of our luxury holiday homes even have an outdoor whirlpool. Imagine the pleasure, you will feel, when you sit in the whirlpool at night, enjoying a glass of wine and the surrounding nature.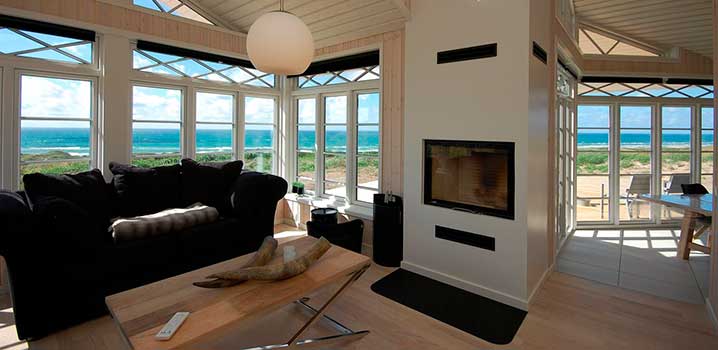 Luxury holiday homes with special details
Many of our luxury holiday homes have special details or equipment. In some you will find Wii, Play Station or X-BoX, while others have table tennis, table football or darts. Some of the luxury holiday homes have an exercise room and others again offer the most fantastic view of the sea. In the search box above you can see the Sol og Strand luxury holiday homes. If you have special wishes, which do not appear from the search box, you can always call our holiday advisers on tel. no. +45 99 44 44 44, and together you can find the ideal luxury holiday home for you and your family.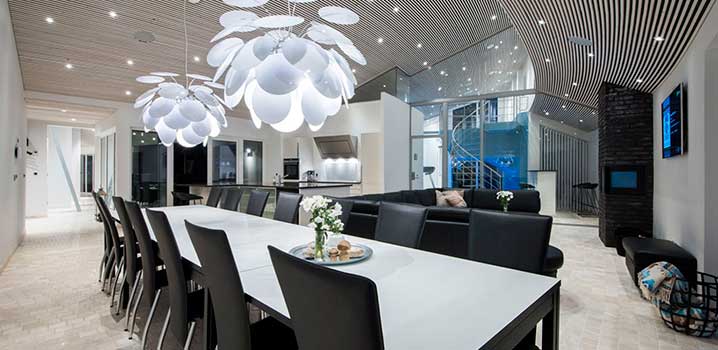 Internet is a matter of course
Even though you are on holiday and wish to unwind, you can still be connected. All of our luxury holiday homes have high-speed internet, so you can follow the news, check mails or relax with your favourite game on the ipad. You can also use the internet to download our app in App store or on Google Play. The app provides you with an overview of attractions near your luxury holiday home.
Holiday homes with special facilities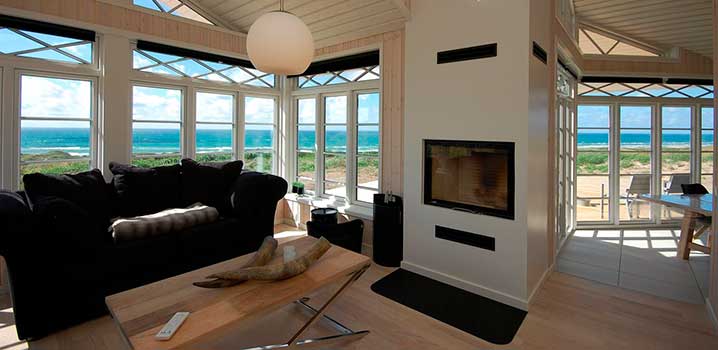 Luxury holiday home
Spend your holiday on 1st class in a luxury holiday home with a wonderful interior, luxurious details, a lot of equipment, a view of the sea or wellness.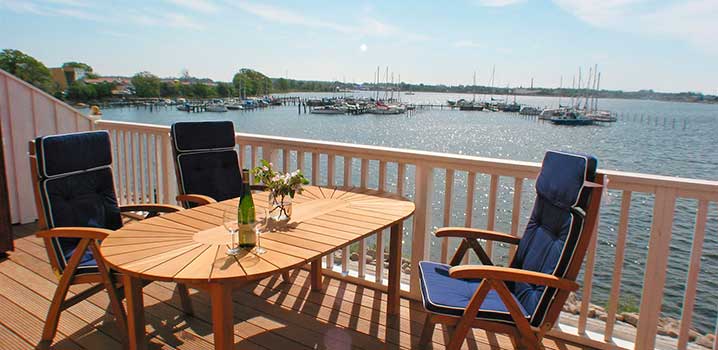 Marina houses
Holiday homes in evocative, marine surroundings with a view of the marina. Stay in a marina house, and you will be so close to the sea and cities.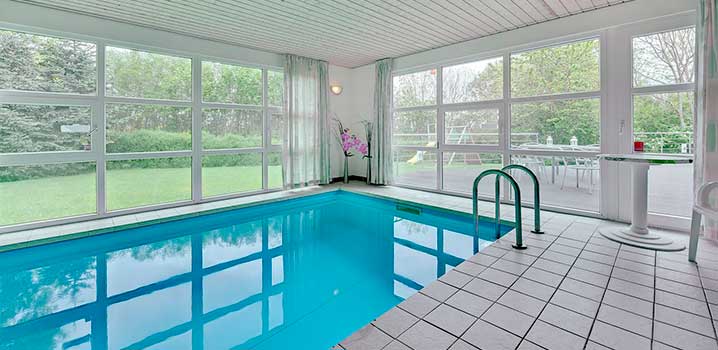 Swimmingpool
Rent a holiday home with a swimming pool and enjoy a dip in the warm water no matter the time of the year and weather. Children will just love it!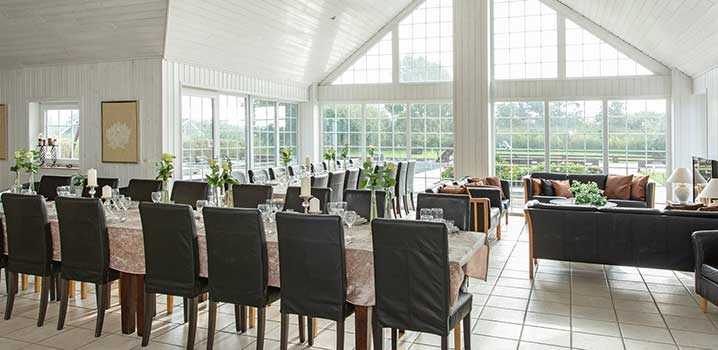 Big holiday homes for the whole family
Is the whole family is going on holiday or do you need a place for more than 12 persons to stay? See the choice of big holiday homes.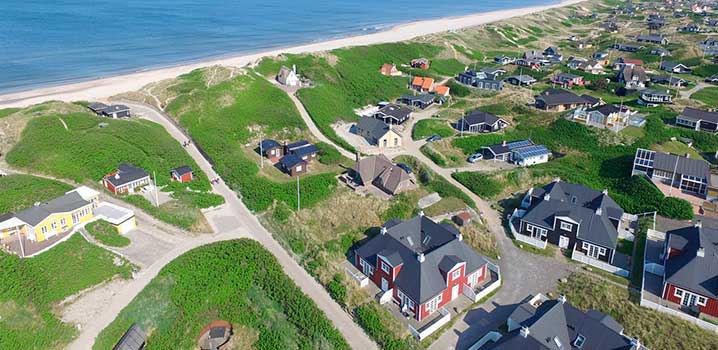 Holiday in a holiday flat
Would you like to have a view of the sea or be close to activities for children? You can have both, when you stay in a holiday flat.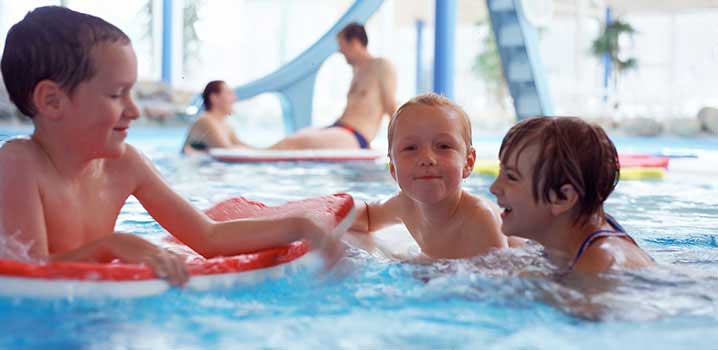 Free activity centre
Rent a holiday home or a flat with free access to an activity centre. This is a holiday with free activities and fun for the entire family.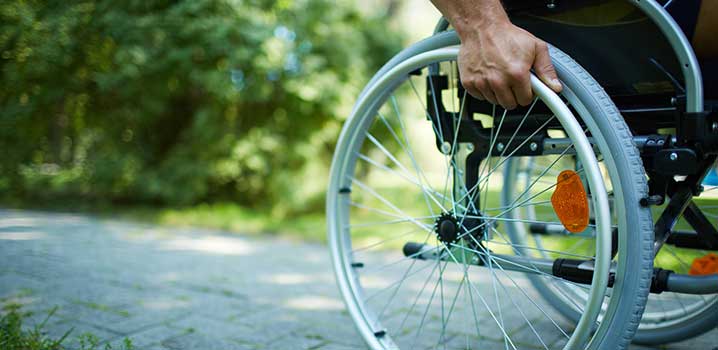 Holiday homes suitable for wheelchair users
A wheelchair is no hindrance of a lovely holiday in a holiday home. See the choice of holiday homes suitable for wheelchair users in Denmark and pick your favourite.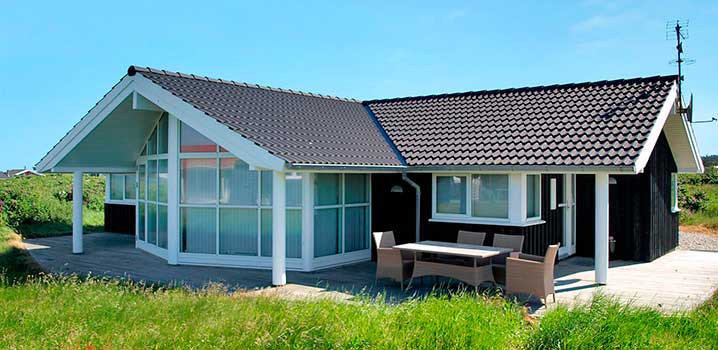 Rent a holiday home
Read about the history of rental of holiday homes and where you could spend your holiday in a holiday home in Denmark and the discounts available when renting a holiday home.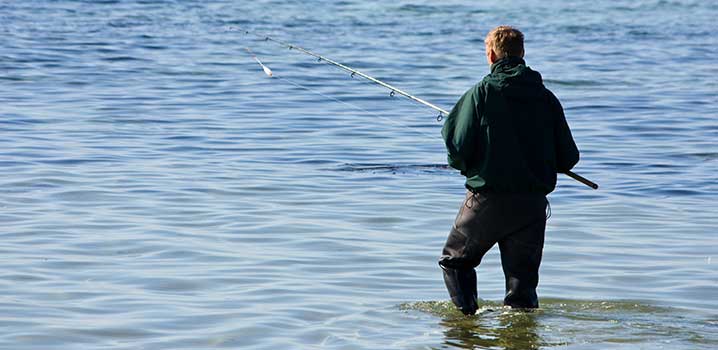 An angler house for the angler
If a fishing rod and waders are parts of your holiday, you should rent a holiday home adapted to anglers – close to the sea, piers, streams, and lakes.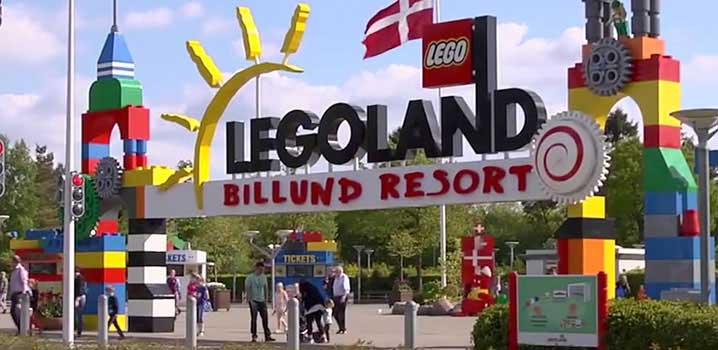 Holiday home close to LEGOLAND®
Stay close to LEGOLAND® in your holiday and have all the funny things right close to you. You will get a 10 % discount on admission tickets for LEGOLAND®, when you rent a holiday home.