Rent a holiday home close to LEGOLAND
Rent a holiday home to LEGOLAND and stay close to the park
The dream of every child
LEGOLAND is the dream of every child and a fantastic experience for children of any age. LEGOLAND comprises more than 50 amusements, and whether you love action, speed or just having a good time, there are always so many funny experiences for the whole family - and probably you do not have time for it all in just one day.

If you are looking for action and adventure, visit the Adventure Land. Here the oldest children can try out the toughest roller coasters. Or they can go on a wild scavenger hunt in Templet. But be careful, because you will be exposed to things like an earthquake and live mummies in the first, interactive indoor amusement in the history of LEGOLAND.

Explore the impressive Miniland and see an amazing world, where everything is made of LEGO® bricks. Make bread on a sick together with an Indian or go onboard the submarine down to sharks and huge crabs in Atlantis by SEA LIFE (tm). Remember to bring your bathing suit so you can join the crazy naval battles in the Pirate Lagoon.

If events and good concerts are what you fancy, LEGOLAND invites you to a lot of interesting events and experiences for grown-ups and children. If you stay in a holiday home close to LEGOLAND, you can visit LEGOLAND several times during the holiday.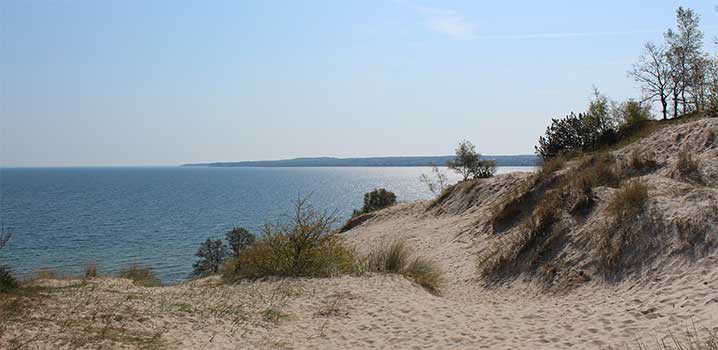 Exiting areas of holiday homes close to LEGOLAND
Andkær Vig (about 38 km from LEGOLAND) is an idyllic spot of holiday homes at the south coast of the Vejle Fjord. You find clusters of cozy spots of holiday homes along the coast, and the area at Andkær Vig is one of the most beautiful and coziest ones. Andkær Vig is sheltered to the east by the isthmus Holser Hage and surrounded by lovely nature with woods. Along the coast there are some lovely bathing beaches.

Follerup (about 43 km from LEGOLAND) is situated about 10 km behind Fredericia in a lovely, quiet and undulating area of holiday homes with fields and green areas. It is an area of peace and quiet, open spaces and lovely and unspoiled nature with i.a. a stream and a lake full of fish. Close to Follerup you find lovely bathing beaches, beautiful natural resorts, leisure activities.

Hvidbjerg (about 45 km from LEGOLAND) is situated at the south side of Vejle Fjord, 9 km north of Fredericia and 19 km south of Vejle. In the summer period Hvidbjerg is a brisk area, partly because of the good, child-friendly beach comprising the biggest sand dune at the east coast and partly because of the many holiday homes. Many of the holiday homes in the area have a view of Vejle Fjord. Hvidbjerg offers good shopping possibilities.

Juelsminde (about 60 km from LEGOLAND) is a lovely and family-friendly holiday resort with atmosphere and a nice beach. The city of Juelsminde is really a nice city with a lot of places to eat and interesting shops. There is also a marina and a charming harbor – the perfect place for those, who want to spend their holiday in a holiday home in quiet surroundings, close to the beach, the city, activities and attractions.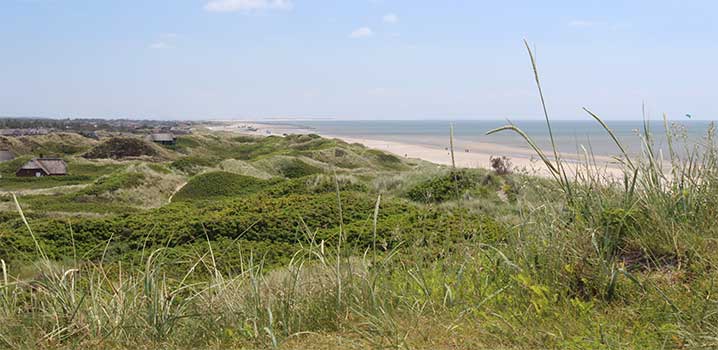 Andre populære sommerhusområder i nærheden af LEGOLAND
Blåvand is an attractive and popular holiday resort at the North Sea, for grown-ups as well as for children. Blåvand is a brisk city with a nice and family-friendly environment, a lot of shops and good places to eat, often with outdoor service in the summer. Most of the holiday homes are in recreationally peaceful and surroundings, but still close to the city and a lot of activities.

Henne Strand is a refuge at the Jutlandic west coast with plenty of room for everybody. The magnificent and characteristic nature, the lovely beach and a lot of activities make Henne Strand an attractive holiday resort.

Vejers Strand is a charming city at the North Sea. The holiday homes are situated from the outmost dunes and all the way to the sea – in the middle of the spectacular nature at the west part of Jutland. The endless sand beach, the clean air, the impressive heath and the big heath plantations make this a particularly attractive area. Vejers is a nice city with grocery shops, art galleries and restaurants.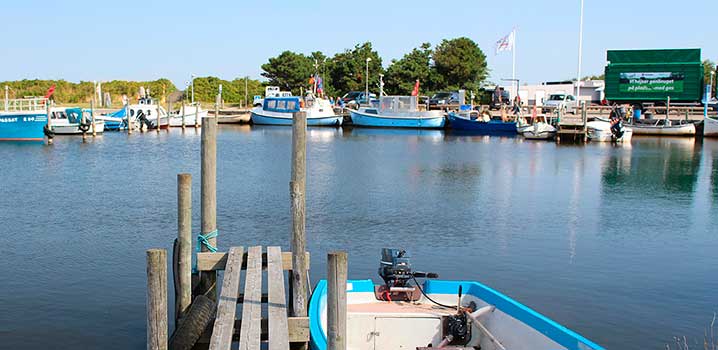 Bork Havn is a nice and modern fishing village at the southern part of Ringkøbing Fjord. The city has a lot of shops and places to eat and a big marina, which is also a fishing port. You can buy fresh fish on the quay every day. There is a lovely bathing beach at Ringkøbing Fjord. Bork Havn is just paradise for surfers – the conditions are perfect for windsurfing and there is a surfing school as well as a surfing centre.
Holiday homes with special facilities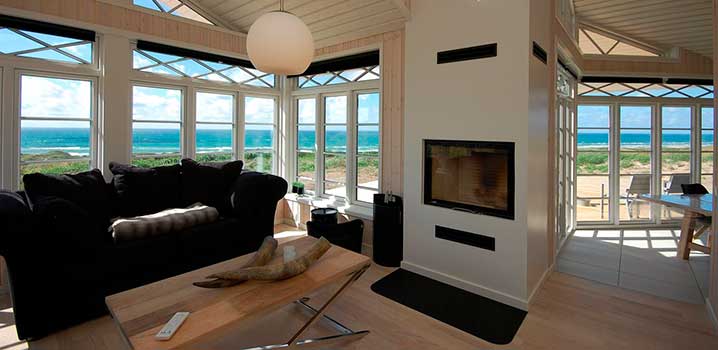 Luxury holiday home
Spend your holiday on 1st class in a luxury holiday home with a wonderful interior, luxurious details, a lot of equipment, a view of the sea or wellness.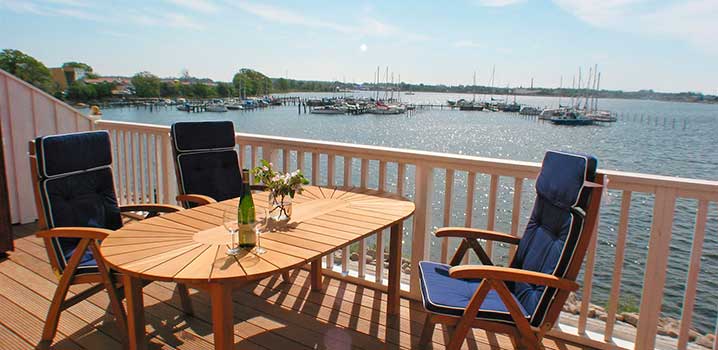 Marina houses
Holiday homes in evocative, marine surroundings with a view of the marina. Stay in a marina house, and you will be so close to the sea and cities.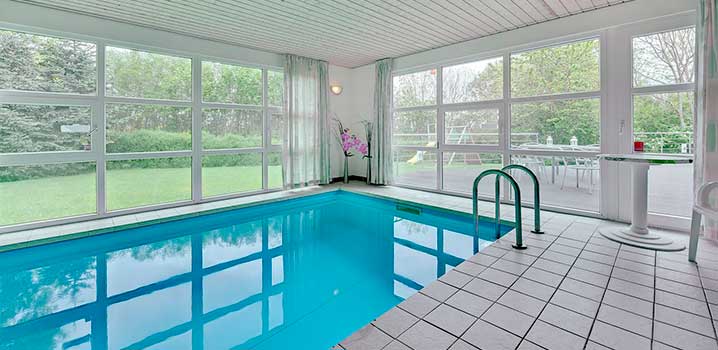 Swimmingpool
Rent a holiday home with a swimming pool and enjoy a dip in the warm water no matter the time of the year and weather. Children will just love it!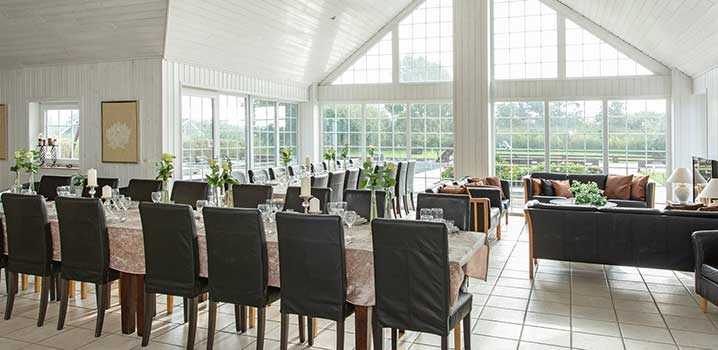 Big holiday homes for the whole family
Is the whole family is going on holiday or do you need a place for more than 12 persons to stay? See the choice of big holiday homes.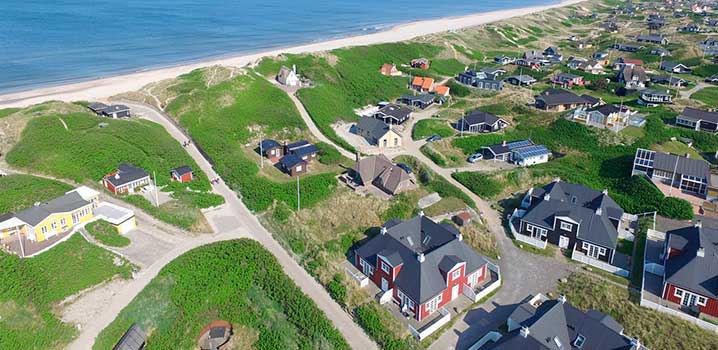 Holiday in a holiday flat
Would you like to have a view of the sea or be close to activities for children? You can have both, when you stay in a holiday flat.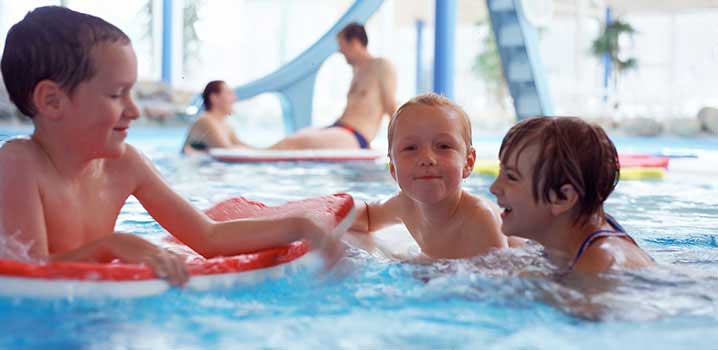 Free activity centre
Rent a holiday home or a flat with free access to an activity centre. This is a holiday with free activities and fun for the entire family.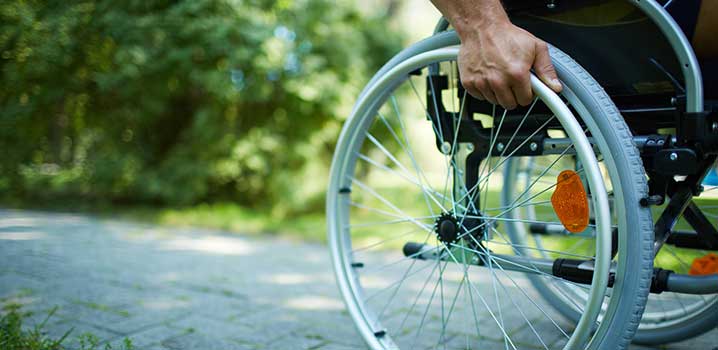 Holiday homes suitable for wheelchair users
A wheelchair is no hindrance of a lovely holiday in a holiday home. See the choice of holiday homes suitable for wheelchair users in Denmark and pick your favourite.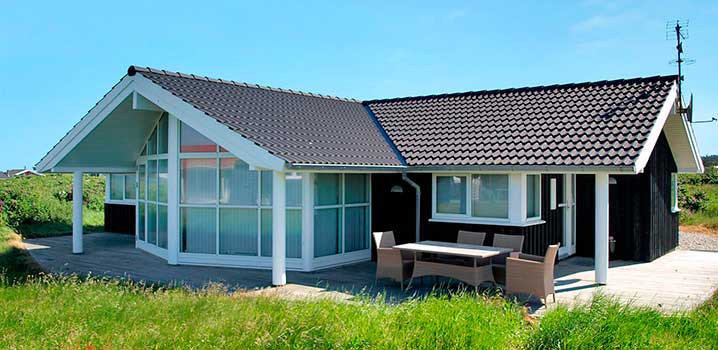 Rent a holiday home
Read about the history of rental of holiday homes and where you could spend your holiday in a holiday home in Denmark and the discounts available when renting a holiday home.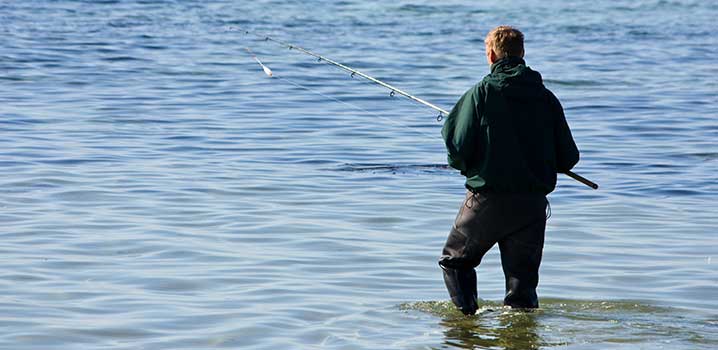 An angler house for the angler
If a fishing rod and waders are parts of your holiday, you should rent a holiday home adapted to anglers – close to the sea, piers, streams, and lakes.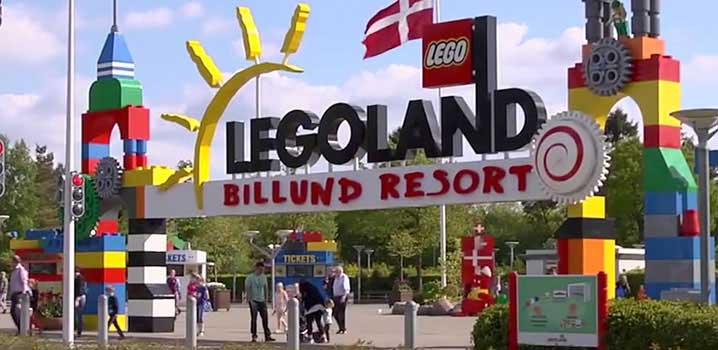 Holiday home close to LEGOLAND®
Stay close to LEGOLAND® in your holiday and have all the funny things right close to you. You will get a 10 % discount on admission tickets for LEGOLAND®, when you rent a holiday home.