Last Minute holiday in a holiday home
If you spontaneously choose to spend your holiday in Denmark - then you can choose to spend it in a holiday home. With our Last Minute offer you can save up to 40 % on the family holiday. In the search box you can see our current offers. However, do not hesitate too long, as the chosen holiday home might be gone!
Show all Last minute holiday homes
Save up to 40 % with Last Minute on your holiday in a holiday home
You can save up to 40 % when you book a holiday home with a Last Minute discount. When summer in Denmark shows itself from its best side, it is hard to imagine a better place to spend a Last Minute holiday in a holiday home. Summer in Denmark is, however, not always sunny and warm, so you hold the advantage of knowing the weather in advance, when you go on a spontaneous Last Minute holiday in a holiday home in Denmark. And on top of that, you will save a lot of money on your holiday!

You will always find good quality holiday homes with up to 40 % discount, when you book Last Minute. With the Last Minute discount you can spend a lovely and inexpensive holiday in a holiday home, which has more facilities or a better location compared to the price of a holiday home without Last Minute discount. All kinds of holiday homes go on Last Minute sale, right from the small and cosy over the classical holiday homes to the large holiday homes with whirlpool and swimming pool.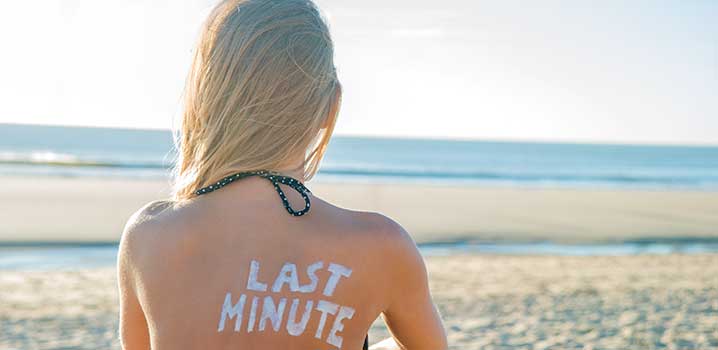 All the advantages for less money - that's Last Minute
We do not plan ahead which holiday homes go on Last Minute sale - we are just as spontaneous as you are when booking Last Minute holiday homes. A holiday home will typically go on Last Minute sale, if we experience a cancellation of the tenancy or if the holiday home for one reason or another still is vacant in a given week. It is important to emphasise that we only cut back on the price of the holiday home. You are still covered in the same way, as you would be, if you had booked a holiday home without Last Minute discount - and our level of service will likewise be the same.

Our great selection of holiday homes makes it possible for us to offer attractive holiday homes near the great destinations and popular beaches in Denmark - all year round. However, it is better to book today than tomorrow, as the demand for Last Minute holiday homes with up to 40 % discount is quite high.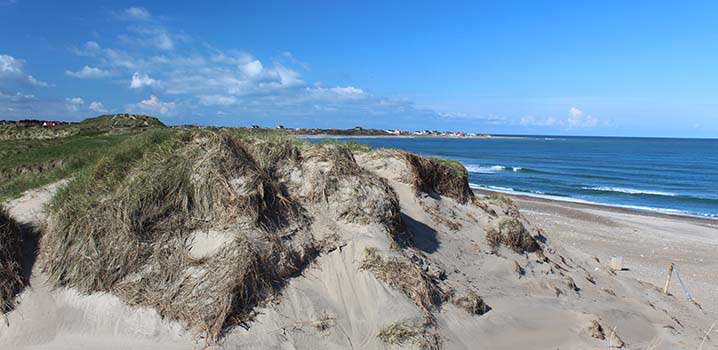 Spontaneity and freedom with Last Minute
Unfortunately, we cannot grant offers on certain holiday homes or certain destinations. If it is very important for you and your family to e.g. rent a holiday home with whirlpool near Blåvand - a Last Minute offer will unlikely meet your demands. If you and your family are more spontaneous and curious to experience other destinations, it can be a good idea to wait and see where the Last Minute offer will take you. It all depends on your wishes for a perfect holiday, if you should wait and see which holiday homes will go on sale or book the holiday home in advance.

The advantages of Last Minute discounts are obvious - they are to save up to 40 % - compared to the original price. It can, however, also be seen as an advantage to go on a spontaneous holiday in a lovely holiday home in Denmark. Maybe this is the "little push" in the right direction that you need in order to try a different holiday than you use to go on. Finally it is great to have the freedom to be spontaneous and know that by next Saturday you will go on holiday in a holiday home somewhere in Denmark. You can fast and easily escape the hectic and predictable everyday-life without planning ahead for ages. You will be in the holiday home - ready to relax and enjoy your holiday in no time.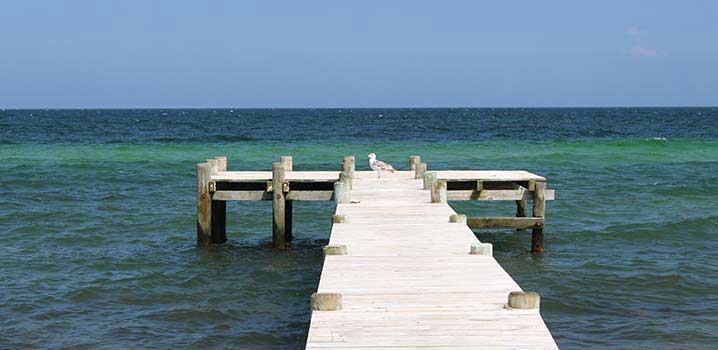 Last Minute holiday for everyone
When you go on holiday in a holiday home in Denmark - it equals holiday for everyone. Our holiday homes are situated near nature or a lovely beach - sometimes both. In that way you can enjoy your holiday just the way you like - be that whilst exploring nature, sunbathing on the beach, relaxing with a good book on the terrace of your holiday home or just enjoying the facilities of your holiday home. Maybe it is a good mixture of it all. Children will love the slow pace of a holiday in a holiday home - there is time to play, puzzle, take a walk in the forest, swim in the water and simply enjoy that you have nothing but time together - all the little things that give the great childhood memories of the holidays with your family.

Not only will the children appreciate being together on holiday, so will man's best friend! You dog will love to go on holiday in a holiday home in Denmark. We have lots of holiday homes, where your family's dog is more than welcome. Your dog will love to sniff about the holiday home and the nature outside - and will most likely love to take a dive with you and your family on a warm summer's day.
Offers and discounts on summer holidays and experiences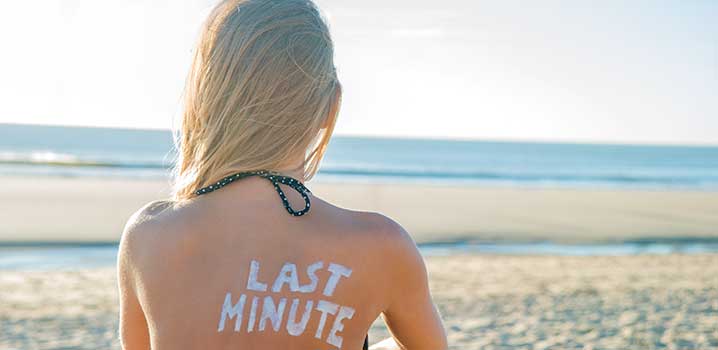 Last Minute
Go to a holiday home next Saturday and get a discount of up to 40 per cent on your holiday in a holiday home. Enjoy a spontaneous holiday with our Last Minute offer.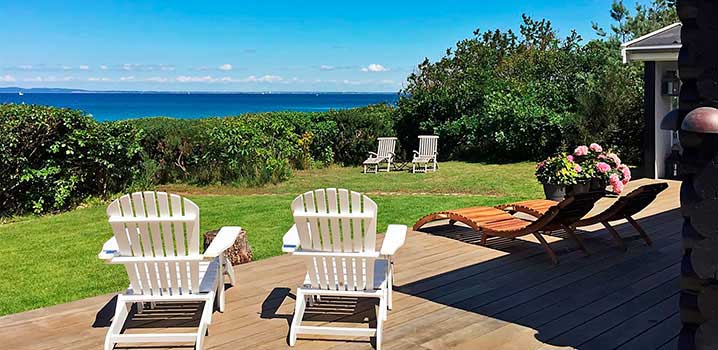 Short stay
Take a short stay in a Danish holiday home if you need a break from everyday life. A holiday home is the perfect settings for a relaxing stay.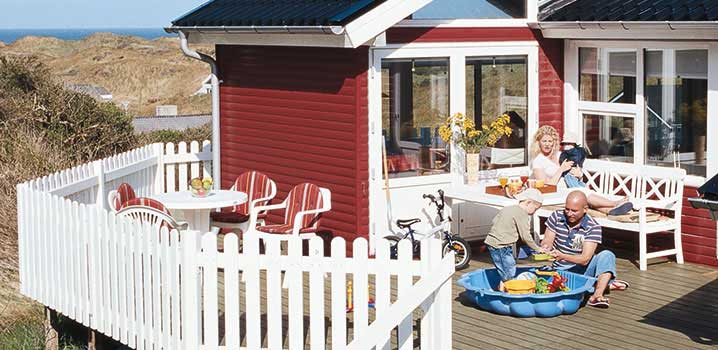 Bonus Holiday
Take a long holiday for relaxation and experiences. Book a holiday home for at least 15 days and up to 28 days with a discount and just gear down.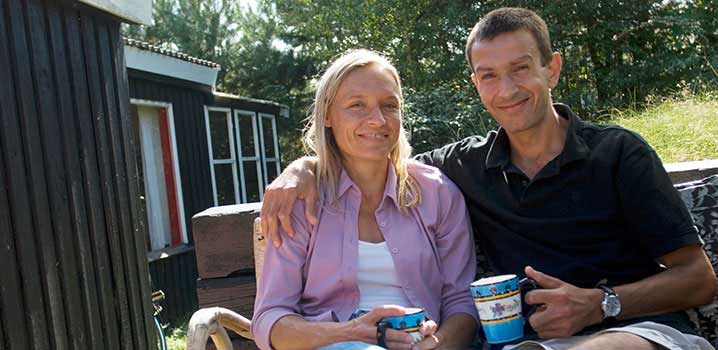 2–Person discount
If you are a couple who is going to spend your holiday in a holiday home, this is how you can save money. With a 2-person discount you will get up to 10 % discount on your holiday in a holiday home.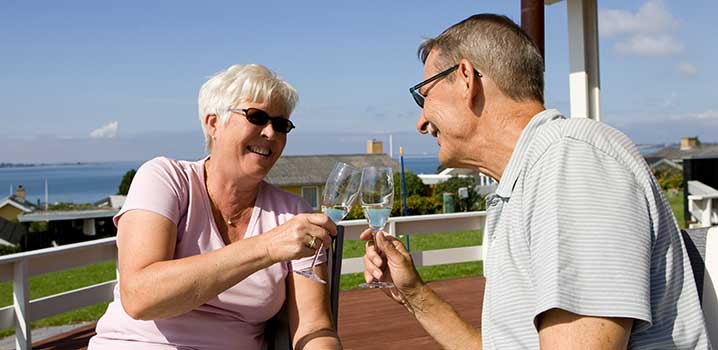 Here-and-Now Holiday
The sun is shining and you just want to go to the sea and the beach. Book a Here-and-Now holiday home and off you go for a short stay in summer Denmark.