Spend some quality time in a holiday home in Jegum
Holiday cottages in Jegum, Western Jutland, Denmark!
The holiday home area Jegum is located in green and undisturbed surroundings and offers a common area with goats, a playground, ball courses and bbq areas. When you spend your holiday in a holiday home in Jegum, you will find activities for children of all ages, and just a few kilometres from Jegum, you can visit the inviting bathing beaches of the North Sea.
Guest assessments from Jegum
144 guests have granted an average assessment of 4,22 out of 5 possible stars.
Area
Jegum is a recreational and child-orientated area with a scenic nature as well as many sights and excursion spots. The distance from Jegum to Oksbol is about 6 km and to the lovely North Sea beaches about 12 km. In Jegum Ferieby, where your holiday home is situated, you will find a big playground, mini golf course, tennis courts, playing fields, a grocery store and a café. Follow the activities and offers of the café on its facebook page. The nearby Oksbol has all necessary amenities, but the town is also interesting from a cultural point of view. For example are the German refuge cemetery and the church Aal Kirke, which is famous for it''s beautiful frescos, worth a visit.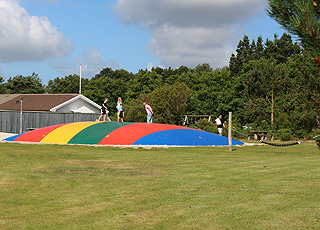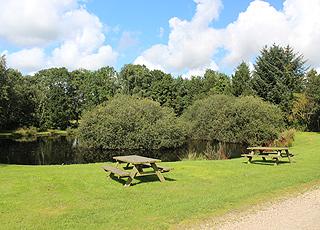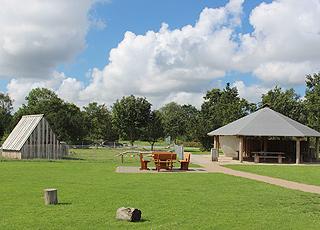 Beach
The North Sea beaches Børmose and Henne Strand (both about 12 km from Jegum) are lovely sandy beaches with high dunes and Blue Flag. On Henne Strand you are not allowed to bring your car, but on the beach in Børmose you can bring your car all the way down to the waters edge. However, the beach does have traffic-free zones. Both beaches are ideal places for swimming, sunbathing, playing beach volley or pétanque, building sandcastles, walking and searching for amber. It is also very popular to fly with kites here.
Nature
The nature surrounding Jegum is one of Denmark''s largest nature areas with forest and moor. If you rent a private holiday home here, you can enjoy the lovely nature both inland and by the west coast. The recreated island Filso is located just a few kilometres from Jegum. From the observation towers, the ellipse bridge and the barrage, which leads you across the lake, you can enjoy the view of the scenic surroundings. The peninsular Skallingen is preserved and appointed a reference area of natural science. Here you may be in luck and see seals off the coast, but the birdlife and the plant growth of the area are unique as well.
Activities
Good nature experiences await you along the many bicycle routes and marked walking paths of the area. Jegum has a minigolf course and 2 tennis courts. You can rent bicycle and horse in the area and a Put & Take fishpond is available too. A water world is situated 6 km from Jegum and a golf course about 14 km away. Along the sea and in the inlet Ringkøbing Fjord windsurfers will find some of Europe's best conditions.
Worth a visit
Close to the holiday homes in Jegum lies the small town Vrogum, and here you will find more craftsmen and galleries. A drive of 18 kilometres brings you to the holiday town Blaavand, where you can also visit the cosy and child-friendly Blaavand Zoo and the impressive museum Tirpitz, which shows vivid exhibitions about Blaavand through many years.
Excursions
Bird enthusiasts can visit the lake Filso or the bird sanctuary Tipperne, which is located in the southern end of Ringkobing Fjord. The shallow water, surrounding the peninsular, provides good conditions for plenty of wading birds, ducks and geese. When you spend your holiday in a holiday home in Jegum, it is also obvious to visit Esbjerg - the largest town of the area. Esbjerg is a cosy town with sights for everyone (28 km). When you are in Esbjerg you can perhaps take a trip to the holiday island Fano, which is only 12 minutes away. You can also go on a daytrip inland to LEGOLAND® with fun amusements for children and adults (64 km), or to GIVSKUD ZOO, where you can drive around between the exotic animals from the whole world (84 km).
Author: Ann Winter
Copyright © 2003-2020 Sol og Strand Feriehusudlejning A/S
Holiday homes in Jegum
Destinations (Western Jutland)
 

Jegum

 

Beds: 6   •   Bedrooms: 3
Pets allowed: 1   •   11000 m to water

 

 

 

Jegum

 

Beds: 10   •   Bedrooms: 5
Pets allowed: 1   •   10000 m to water

 

 

 

Jegum

 

Beds: 10   •   Bedrooms: 5
Pets allowed: 2   •   12000 m to water

 

 

 

Jegum

 

Beds: 6   •   Bedrooms: 3
Pets allowed: 1   •   12000 m to water

 

 

 

Jegum

 

Beds: 10   •   Bedrooms: 5
Pets allowed: 1   •   10500 m to water

 

 

 

Jegum

 

Beds: 6   •   Bedrooms: 3
Pets allowed: 1   •   12000 m to water

 

 

 

Jegum

 

Beds: 8   •   Bedrooms: 4
Pets allowed: no   •   12000 m to water

 

 

 

Jegum

 

Beds: 8   •   Bedrooms: 4
Pets allowed: no   •   10000 m to water

 

 

 

Jegum

 

Beds: 10   •   Bedrooms: 5
Pets allowed: 2   •   12000 m to water

 

 

 

Jegum

 

Beds: 6   •   Bedrooms: 3
Pets allowed: no   •   12000 m to water

 

 

 

Jegum

 

Beds: 8   •   Bedrooms: 3
Pets allowed: 2   •   10000 m to water

 

 

 

Jegum

 

Beds: 6   •   Bedrooms: 3
Pets allowed: no   •   12000 m to water

 

 

 

Jegum

 

Beds: 6   •   Bedrooms: 3
Pets allowed: 1   •   10000 m to water

 

 

 

Jegum

 

Beds: 6   •   Bedrooms: 3
Pets allowed: no   •   12000 m to water

 

 

 

Jegum

 

Beds: 6   •   Bedrooms: 3
Pets allowed: no   •   10000 m to water

 

 

 

Jegum

 

Beds: 6   •   Bedrooms: 3
Pets allowed: no   •   12000 m to water

 

 

 

Jegum

 

Beds: 4   •   Bedrooms: 3
Pets allowed: 1   •   11000 m to water

 

 

 

Jegum

 

Beds: 6   •   Bedrooms: 3
Pets allowed: no   •   12000 m to water

 

 

 

Jegum

 

Beds: 6   •   Bedrooms: 3
Pets allowed: 1   •   12000 m to water

 

 

 

Jegum

 

Beds: 6   •   Bedrooms: 3
Pets allowed: no   •   12000 m to water

 

 

 

Jegum

 

Beds: 6   •   Bedrooms: 3
Pets allowed: 1   •   12000 m to water

 

 

 

Jegum

 

Beds: 4   •   Bedrooms: 2
Pets allowed: 2   •   12000 m to water

 

 

 

Jegum

 

Beds: 6   •   Bedrooms: 2
Pets allowed: 1   •   12000 m to water

 

 

 

Jegum

 

Beds: 6   •   Bedrooms: 3
Pets allowed: no   •   10000 m to water

 

 

 

Jegum

 

Beds: 10   •   Bedrooms: 5
Pets allowed: 2   •   12000 m to water

 

 

 

Jegum

 

Beds: 8   •   Bedrooms: 4
Pets allowed: no   •   10000 m to water

 

 

 

Jegum

 

Beds: 10   •   Bedrooms: 4
Pets allowed: 1   •   12000 m to water

 

 

 

Jegum

 

Beds: 8   •   Bedrooms: 4
Pets allowed: no   •   12000 m to water

 

 

 

Jegum

 

Beds: 8   •   Bedrooms: 4
Pets allowed: no   •   12000 m to water

 

 

 

Jegum

 

Beds: 8   •   Bedrooms: 4
Pets allowed: 1   •   10500 m to water

 

 

 

Jegum

 

Beds: 8   •   Bedrooms: 4
Pets allowed: no   •   12000 m to water

 

 

 

Jegum

 

Beds: 8   •   Bedrooms: 4
Pets allowed: no   •   10000 m to water

 

 

 

Jegum

 

Beds: 8   •   Bedrooms: 4
Pets allowed: 1   •   12000 m to water

 

 

 

Jegum

 

Beds: 5   •   Bedrooms: 2
Pets allowed: 1   •   10000 m to water

 

 

 

Jegum

 

Beds: 10   •   Bedrooms: 4
Pets allowed: no   •   12000 m to water

 

 

 

Jegum

 

Beds: 10   •   Bedrooms: 4
Pets allowed: 1   •   12000 m to water

 

 

 

Jegum

 

Beds: 6   •   Bedrooms: 2
Pets allowed: no   •   10000 m to water

 

 

 

Jegum

 

Beds: 10   •   Bedrooms: 5
Pets allowed: 2   •   11000 m to water

 

 

 

Jegum

 

Beds: 8   •   Bedrooms: 4
Pets allowed: no   •   10500 m to water

 

 

 

Jegum

 

Beds: 6   •   Bedrooms: 3
Pets allowed: no   •   11000 m to water

 

 

 

Jegum

 

Beds: 6   •   Bedrooms: 3
Pets allowed: no   •   12000 m to water