Spend some quality time in a holiday home in Arrild
Holiday cottages in Arrild, Western Jutland, Denmark!
Arrild is a cosy holiday area in Southern Jutland with holiday homes that are situated in lovely secluded forest surroundings. Here you will find plenty of activities like indoor swimming pool, mini golf, fishpond, playground and much more for the whole family. A holiday in a holiday home in Arrild is the fundamental basis of an active family holiday.
Guest assessments from Arrild
189 guests have granted an average assessment of 4,37 out of 5 possible stars.
Area
The village Arrild and the cosy holiday house area, belonging to the town, is surrounded by an amazingly beautiful nature and a number of opportunities for family activities are present here. An ideal holiday resort for i.a. anglers, golfers and others, who merely enjoy to sojourn in nature. You will find grocery shops and restaurants in Arrild.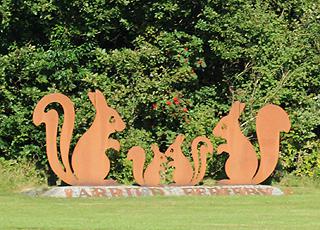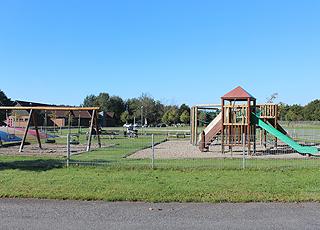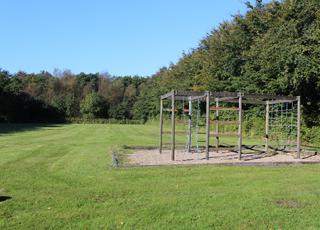 Beach
In spite of the location in the centre of southern Jutland, the distances to good bathing beaches is not far. If you wish to experience the big, white sandy beaches of the west coast, we recommend that you drive to the island Rømø, where you will find `Lakolk Strand' - one of Europe's widest and most beautiful beaches (36 km). The mainland beach, closest to Arrild, is also located 36 km away in Emmerlev Klev. Here the beach is suitable for children as it has a sandy bottom and shallow water. From this beach you also have an amazing view of the Wadden Sea and the islands Sild and Rømø.
Nature
The area, surrounding Arrild, is characterized by a vigorous nature with streams, meadows and forest. `Helm Polde' is a quite unique, heathery conservation area, which is located just north of Arrild. The forest `Lindet Skov', north-east of Arrild, is a mixture of old beech and oak trees as well as beautiful pine trees. Furthermore, you will find more monuments of the past in the shape of long barrows and passage graves here.
Activities
Golfers have extremely good possibilities in this area. A 9-hole course in Arrild and an 18-hole course in Toftlund, 10 km from Arrild, are at your disposal. Anglers also have an abundance of possibilities in the area - along the coast, on the sea or in one of the Put & Take fishing lakes of the area, as for instance the large `Arrild Fiskesø' which even has its own fly-fisher stream. I the swimming baths 'Arrild Svømmehal' you will find a variety of different pools, jacuzzies, saunas, sun beds, Turkish baths a.s.o. By following some of sothern Jutland's many bicycle and walking paths, you will experience the scenic landscape at close range.
Worth a visit
Southern Jutland has a number of historical sights to offer. In the surrounding forests you will find interesting monuments of the past among other things. Visit for instance the culture town Løgumkloster and explore the convent, which was build by monks in the 12th century (14 km).
Excursion spots
Enter the world of the iron age in the park Hjemsted Oldtidspark, close to Skærbæk. The centre contains i.a. a museum, an iron age farm, graves and under-ground tunnels (20 km). Visit the island Rømø and experience Europe's widest sandy beach with lovely bathing water as well as the amazing and undisturbed nature and wildlife of the Wadden Sea (30 km). The old Renaissance chapel from the Middle Ages in the town Møgeltønder (32 km) and the castle park, surrounding the castle Schackenborg, are also worth a visit. LEGOLAND, app. 87 km from Arrild, is build out of 50 million toy bricks. The park offers a number of opportunities for family activities.
Author: Ann Winter
Copyright © 2003-2020 Sol og Strand Feriehusudlejning A/S
81 Holiday homes in Arrild
Destinations (Western Jutland)
 

Arrild

Reg. no.: 29-3041

34150 m to water

 

Arrild

Reg. no.: 29-3027

25000 m to water

 

Arrild

Reg. no.: 29-3049

28000 m to water

 

Arrild

Reg. no.: 29-3072

28000 m to water

 

Arrild

Reg. no.: 29-3079

29000 m to water

 

Arrild

Reg. no.: 29-3103

20000 m to water

 

Arrild

Reg. no.: 29-3040

25000 m to water

 

Arrild

Reg. no.: 29-3055

16500 m to water

 

Arrild

Reg. no.: 29-3084

29000 m to water

 

Arrild

Reg. no.: 29-3047

17000 m to water

 

Arrild

Reg. no.: 29-3085

29000 m to water

 

Arrild

Reg. no.: 29-3106

20000 m to water

 

Arrild

Reg. no.: 29-3033

15000 m to water

 

Arrild

Reg. no.: 29-3015

99999 m to water

 

Arrild

Reg. no.: 29-3020

30000 m to water

 

Arrild

Reg. no.: 29-3100

30000 m to water

 

Arrild

Reg. no.: 29-3086

29000 m to water

 

Arrild

Reg. no.: 29-3059

30000 m to water

 

Arrild

Reg. no.: 29-3010

20000 m to water

 

Arrild

Reg. no.: 29-3051

30000 m to water

 

Arrild

Reg. no.: 29-3002

15000 m to water

 

Arrild

Reg. no.: 29-3099

20000 m to water

 

Arrild

Reg. no.: 29-3088

29000 m to water

 

Arrild

Reg. no.: 29-3052

18000 m to water

 

Arrild

Reg. no.: 29-3025

17000 m to water

 

Arrild

Reg. no.: 29-3062

28000 m to water

 

Arrild

Reg. no.: 29-3007

20000 m to water

 

Arrild

Reg. no.: 29-3092

25000 m to water

 

Arrild

Reg. no.: 29-3024

25000 m to water

 

Arrild

Reg. no.: 29-3026

15000 m to water

 

Arrild

Reg. no.: 29-3022

17000 m to water

 

Arrild

Reg. no.: 29-3021

25000 m to water

 

Arrild

Reg. no.: 29-3000

20000 m to water

 

Arrild

Reg. no.: 29-3019

20000 m to water

 

Arrild

Reg. no.: 29-3131

29000 m to water

 

Arrild

Reg. no.: 29-3105

30000 m to water

 

Arrild

Reg. no.: 29-3006

20000 m to water

 

Arrild

Reg. no.: 29-3073

30000 m to water

 

Arrild

Reg. no.: 29-3097

20000 m to water

 

Arrild

Reg. no.: 29-3058

30000 m to water

 

Arrild

Reg. no.: 29-3034

15000 m to water

 

Arrild

Reg. no.: 29-3096

20000 m to water

 

Arrild

Reg. no.: 29-3107

16000 m to water

 

Arrild

Reg. no.: 29-3063

28000 m to water

 

Arrild

Reg. no.: 29-3094

20000 m to water

 

Arrild

Reg. no.: 29-3089

29000 m to water

 

Arrild

Reg. no.: 29-3090

29000 m to water

 

Arrild

Reg. no.: 29-3080

28000 m to water

 

Arrild

Reg. no.: 29-3102

20000 m to water

 

Arrild

Reg. no.: 29-3078

30000 m to water

 

Arrild

Reg. no.: 29-3005

20000 m to water

 

Arrild

Reg. no.: 29-3017

25000 m to water

 

Arrild

Reg. no.: 29-3054

25000 m to water

 

Arrild

Reg. no.: 29-3042

25000 m to water

 

Arrild

Reg. no.: 29-3048

25000 m to water

 

Arrild

Reg. no.: 29-3132

18000 m to water

 

Arrild

Reg. no.: 29-3016

16000 m to water

 

Arrild

Reg. no.: 29-3091

29000 m to water

 

Arrild

Reg. no.: 29-3082

29000 m to water

 

Arrild

Reg. no.: 29-3071

28000 m to water

 

Arrild

Reg. no.: 29-3081

29000 m to water

 

Arrild

Reg. no.: 29-3087

29000 m to water

 

Arrild

Reg. no.: 29-3035

15000 m to water

 

Arrild

Reg. no.: 29-3028

25000 m to water

 

Arrild

Reg. no.: 29-3134

15000 m to water

 

Arrild

Reg. no.: 29-3056

30000 m to water

 

Arrild

Reg. no.: 29-3067

30000 m to water

 

Arrild

Reg. no.: 29-3070

28000 m to water