Spend some quality time in a holiday home in Skygge
Holiday cottages in Skygge, SE Jutland, Denmark!
Skygge is a small village in wooded surroundings on the moors of Jutland.
Guest assessments from Skygge
guests have granted an average assessment of 0,00 out of 5 possible stars.
Area
Skygge is situated in very scenic surroundings, right by the stream 'Karup Å'. The area is and ideal holiday destination for nature lovers and anglers. It is possible to buy groceries in the area, and Skygge is centrally situated in proportion to larger town like f.x. Ikast (11 km), Herning (24 km) and Silkeborg (26 km), where you can shop, dine or enjoy the cultural sights.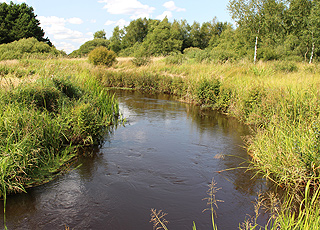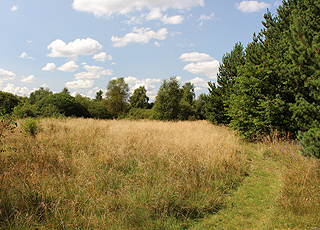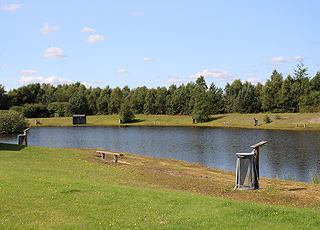 Beach
Skygge is not located near a sea, but you will find lovely bathing beaches on both sides of Denmark opposite Skygge. The North Sea beaches of Houvig and Søndervig are situated about 78 km from Skygge. Both beaches are lovely, sandy beaches with dunes and Blue Flag. The wide beaches invites swimming, sunbathing, walking and surfing. The beaches of the Kattegat by Skæring and Vrinners (north of Århus) and the beaches in the bay 'Saksildbugten' (south of Århus) are all good bathing beaches with Blue Flag and situated about 84 km from Skygge.
Nature
Forest areas, plantations, meadows, grass areas as well as the streams 'Skygge Å' and 'Karup Å', surround Skygge. The plantation 'Kompedal Plantage', which is situated just north of Skygge, you will find a network of 10 km walking and bridle paths, from which you can observe the rich animal life.
Activities
Anglers will find good opportunities in the area, as it is possible to fish in the lakes 'Karup Å' and 'Skygge Å' as well as in the lakes and Put & Take fishponds of the area. Go on a sail with 'Hjejlen', the world's oldest steamship, which sails daily on the lakes 'Silkeborgsøerne' from Silkeborg to Himmelbjerget. A number of golf courses are available in the area, and the courses in Silkeborg and Ikast are the nearest.
Worth a visit
The area is rich in churches, convents, museums, galleries, monuments as well as gardens and parks. Ikast offers many sights, like f.x. a subtropical water world, a go-cart track, the museum 'Klosterlund Museum' with finds from the stone age, sculptures, art galleries as well as good shops and restaurants.
Excursion spots
Visit the cosy town Herning - 'capital of the moor', which is a famous textile, fair and culture town. Here you will find a number of galleries, the museum of the poet Steen Steensen Blicher, good shopping possibilities as well as many cafes and restaurants (24 km). Don't miss an excursion to Himmelbjerget (147 m), which offers a great view of the lake 'Julsø', the stream 'Gudenåen' and scenic forest areas (26 km). The art centre 'Silkeborg Bad' is surrounded by forest and lake, and here nature, art, sculptures and beautiful buildings form a synthesis. 'AQUA Ferskvands Akvarium' is Denmark's only freshwater aquarium, and the largest of its kind in Northern Europe. In Givskud you can visit a combined lion park and zoo. Meet with more than 1,000 animals from the whole world on the 60 hectares large area (52 km).
Author: Ann Winter
Copyright © 2003-2020 Sol og Strand Feriehusudlejning A/S
Holiday homes in Skygge
Destinations (SE Jutland)