Spend some quality time in a holiday home in Sondbjerg Strand
Holiday cottages in Sondbjerg Strand, The Liim Fiord, Denmark!
Søndbjerg Strand on Thyholm is an evocative holiday area with fresh air, clean water and high sky.
Guest assessments from Sondbjerg Strand
15 guests have granted an average assessment of 4,13 out of 5 possible stars.
Area
The well-preserved village Søndbjerg is situated in the southern part of Thyholm. Søndbjerg Strand is situated a few km from the village, on the eastern south coast of Thyholm. Here you will find good beach, peace, quiet as well as a lovely and varied nature. Thyholm is connected with the mainland in the north-westernmost corner as well as through a bridge over the sound 'Oddesund' towards south. It is possible to buy groceries in Søndbjerg. Hvidbjerg, which is situated in the centre of the island, offers more restaurants and good shopping possibilities (10 km).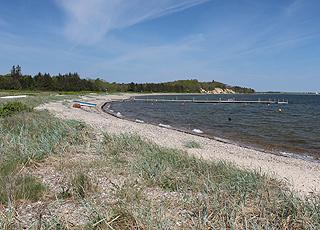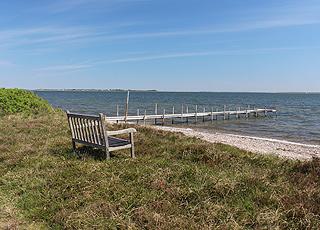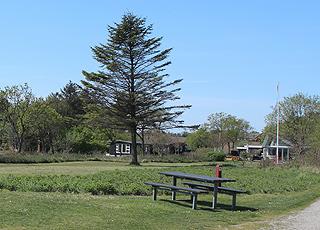 Beach
The beach of Søndbjerg is a good and easterly beach with course sand and clean water. The water is shallow, which makes the beach very suitable for children. If you wish to swim in deeper water, you can make use of the bathing jetty on the spot. The beach is sheltered by dunes.
Nature
Large parts of the scenic areas, surrounding Søndbjerg Strand, are preserved. The varying nature offers i.a. lovely beach, high cliffs with great views, deep ravines and meadow areas. From 'Dødbjerg' - a 15 metres high hill - you can enjoy a scenic view of the landscape. By Odby, 5 km west of Søndbjerg Strand, you will find an impressive and distinctive coastal cliff, which stretches far towards north. The spit 'Munkholm Odde' on the northern side of Thyholm is a large preserved area with salt meadow and a very rich and versatile bird life.
Activities
The lovely and varying nature invites walks, bicycle trips and picnics in the open air. It is possible to rent a boat at more places on Thyholm. Anglers will find many good fishing spots here, f.x. by Oddesund, about 7 km south of Søndbjerg Strand. Golf players can try out the course of 'Struer Golfklub' (18 km).
Worth a visit
'Thyholm Egnsmuseum - Apotekergården' in Søndbjerg is a small museum, which has been established in an old pharmacist's house. Here you can learn more about the culture and history of the district. In the cutter and bunker museum 'Kutter- og Bunkermuseet' by Oddesund large bunker installations as well as an exhibition bear witness of the occupation during World War 2 (9 km). By 'Den hellige Kilde' (the holy spring) by the town Helligkilde, 6 km from Søndbjerg Strand, you can experience a spring, which is gushing from the earth and sending out large quantities of cold clear water all year round. The scenically situated manor house 'Hindsels' can be observed from the outside on the northern part of Thyholm.
Excursion spots
A dam leads from Thyholm to the island Jegindø, where the beach by Bøhl and Jegind Tap, a long narrow spit with good bathing possibilities and a distinctive nature, are worth a visit (5 km - to the dam). Visit the commercial town Holstebro has many interesting specialist shops and good shopping possibilities in the traffic-free town middle. The town also offer plenty of art and culture, cosy cafés and a beautiful stream environment (36 km). The open-air museum 'Hjerl Hede Frilandsmuseum' near Vinderup is an interesting and lifelike museum for the whole family. See among other things how the daily life in the country 150 years ago is vitalized (42 km). The flower park 'Jesperhus Blomsterpark' on the Liim Fiord island Mors is the largest flower park in Scandinavia with colourful flower arrangements, jungle zoo with i.a. beautiful tropical birds, pirate and play land as well as water world with various activities (52 km).
Author: Ann Winter
Copyright © 2003-2020 Sol og Strand Feriehusudlejning A/S
4 Holiday homes in Sondbjerg Strand
Destinations (The Liim Fiord)
 

Sondbjerg Strand

Reg. no.: 31-1034

100 m to water

 

Sondbjerg Strand

Reg. no.: 31-1032

80 m to water

 

Sondbjerg Strand

Reg. no.: 31-3009

300 m to water

 

Sondbjerg Strand

Reg. no.: 31-1028

400 m to water

 

Sondbjerg Strand

Reg. no.: 31-1033

200 m to water