Spend some quality time in a holiday home in Oddesund
Holiday cottages in Oddesund, The Liim Fiord, Denmark!
Peaceful holiday area with beaches, unspoiled nature and well-preserved villages.
Guest assessments from Oddesund
guests have granted an average assessment of 0,00 out of 5 possible stars.
Area
Oddesund Nord is located on the southern tip of Thyholm, directly by the Liim Fiord. The bridge Oddesundbroen from 1938 connects the peninsular with the main land and Oddesund Syd. The southernmost village of Thyholm is characterized by red brick houses, the old and cosy ferry inn Oddesund Færgekro and a charming marina. To the south of Oddesundbroen you will find a lighthouse on the spit Grisetå Odde. In Struer you will find shops, restaurants, sights and the largest marina of the Liim Fiord (12 km). Oddesund is an ideal holiday destination for anglers and nature lovers among others.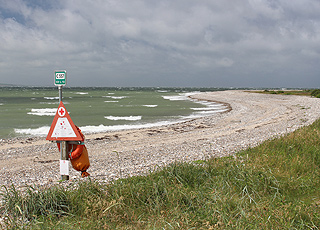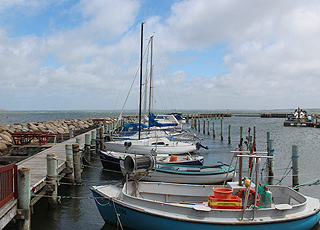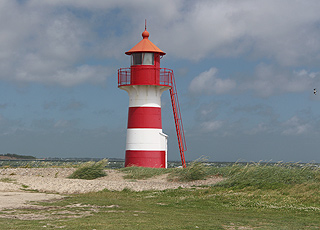 Beach
The Liim Fiord beach Oddesund Strand is a lovely sandy beach with pebbles and shallow child-friendly water. The surf conditions are great here and you are allowed to bring your car to the beach. By Søndbjerg you will find a good beach with coarse sand and clean water. The water is shallow, which makes the beach very suitable for children. If you wish to swim in deeper water, you can make use of the bathing jetty of the beach. Behind the beach you will find sheltering dunes (9 km).
Nature
Oddesund is a scenic area with plenty of water, beaches with sand and stones, green recreational areas, small dunes, woods, lakes and a rich birdlife. Near Odby you will find an impressive and distinctive coastal cliff, which stretches far towards north (4 km). From the characteristic 50 m high coastal cliffs near Toftum Bjerge you can enjoy a magnificent view of the Liim Fiord and towards Thyborøn, Thy, Thyholm and Oddesund (8 km). Near Helligkilde you can experience a spring, which gushes out large quantities of cold and clear water from the ground - year round (9 km). Hvidbjerg Plantage is a 40 hectares low plantation area with leaf-bearing trees and conifers (10 km). On the island Venø you can experience a beautiful and varying nature. It is characterized by fields, moor landscapes, forest areas and steep slopes. Here you will find an exceptionally rich bird and animal life, and the island is especially famous for its many unique butterfly species (11 km to the ferry).
Activities
There is a good chance of catching both herring and garfish from the shore in Oddesund. Furthermore, boats are rentable on Thyholm. If you wish to fish in a Put & Take fishpond you can visit Humlum Lystfisker Sø near Toftum Bjerge (6 km). The waters off especially Oddesund Syd are very suitable for windsurfing. You can dive by the spit Grisetå Odde and experience the rich life on the button of the inlet with many sea pinks among other things. Struer Golfklub offers a challenging, slightly hilly, 18-hole seaside course as well as a 9-hole Pay & Play course with sand bunkers, lakes and a stream (10 km).
Worth a visit
Bunkermuseet is a part of the old fortification by Oddesund Nord. The exhibition bunker with intact steel doors and 2 m thick walls exhibits posters, which inform about the fortification, the rampart ''Atlantvolden'', the Resistance and the population. The regional museum Thyholm Egnsmuseum in Søndbjerg has been established in an old chemist house. Learn more about the culture and history of the region here (9 km). Visit Struer, which offers a large marina, pleasant town life, galleries and sights. Struer Museum is situated in Torngård, the town''s oldest estate, and here you can see an old farmhouse room, a bottle ship exhibition, an ancient collection and a B&O exhibition (10 km). The art and culture centre ''Gimsinghoved'' near Struer contains interesting and varying exhibitions.
Excursion spots
Visit the island Jegindø with Jegind Tap - a long narrow spit with good swimming opportunities, and a characteristic nature (11 km - to the dam). Lemvig Museum is an interesting, slightly old-fashioned museum of local history with f.ex. sculptures and paintings (20 km). The open-air museum Hjerl Hede Frilandsmuseum near Vinderup is an interesting and vivid museum for the whole family. See how daily life in the countryside, 150 years ago, is vitalized (34 km). Vejlby Sommerpark is an amusement park with riding horses, fishpond, horse-drawn carriages, mini zoo, mini cross, motocross and minigolf (39 km). In Thyborøn you can visit the aquarium Jyllands Akvariet, where you can stroke a shark and hold a crab in your hand, and Kystcentret - an interesting experience and communication centre for the whole family (46 km). Jesperhus Blomsterpark near Nykøbing Mors is Scandinavia''s largest flower park with jungle zoo, play land and aquapark (52 km).
Author: Ann Winter
Copyright © 2003-2020 Sol og Strand Feriehusudlejning A/S
Holiday homes in Oddesund
Destinations (The Liim Fiord)