Spend some quality time in a holiday home in Bovense
Holiday cottages in Bovense, Funen, Denmark!
Bovense is located on the north-eastern coast of Funen, surrounded by lovely nature, right between Nyborg and Kerteminde.
Guest assessments from Bovense
15 guests have granted an average assessment of 4,60 out of 5 possible stars.
Area
The holiday home area of Bovense is surrounded by quiet, peaceful and cosy nature area, and situated right by the Great Belt. The area is appealing if you wish to spend you holiday in undisturbed surroundings, and still be close to sights and leisure activities. It is possible to buy groceries in Ullerslev, 7 km from Bovense. In Kerteminde, 13 km towards north, and Nyborg, 11 km towards south you will shops, leisure activities, sights as well as restaurants and good shopping possibilities.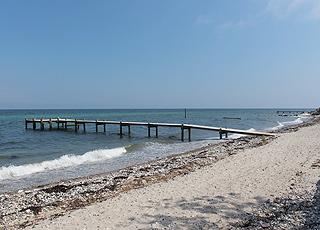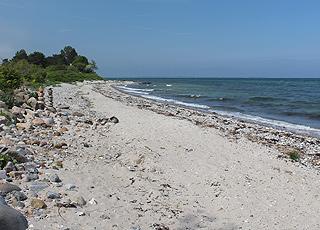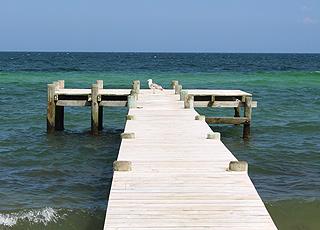 Beach
A fine sandy beach is available all along the coast from Kerteminde to Nyborg. The bottom is sandy with stones, and the water is shallow by the edge, which make the beaches very suitable for children. By the beach of Bovense you will also find a bathing jetty and a boat ramp.
Nature
Fields, forests and the Great Belt surround Nordenhuse. The forest 'Teglværksskoven' is situated between Bovense and Nyborg, right by the shore, and more walking paths lead directly down to the water. The quiet and cosy forest 'Christianslundskov' is situated north of Nyborg. Right south of Kerteminde you will find the forest 'Storskoven' and the 900 m long cliff 'Lundsgård Klint', from which you can see all the way to the coast of Sealand in clear weather. Behind the cliff, the lovely forest area with many walking paths as well as the hillock 'Jomfruhøjen' are situated. The isthmus Hindsholm is situated north of Kerteminde and offers a scenic and unique nature with i.a. 'Fyns Hoved' (the tip of Funen), beaches, hills, picturesque villages, large manor houses and more relics. By 'Fyns Hoved' the nature is magnificent and has a rich animal life.
Activities
A number of scenically situated golf courses are available in Funen, and the course by 'Sct. Knuds Golfklub', a beautiful park and forest court just north of Nyborg, is the closest. Anglers will find good fishing opportunities along the coast of eastern Funen. Furthermore, a number of Put & Take fishponds are available in the area. It is also possible to go deep-sea fishing onboard a fishing vessel from both Kerteminde and Nyborg. Eastern Funen has its own regional bicycle route, no. 40, which leads from Nyborg to Kerteminde along the Great Belt, through villages, wood lots, open landscapes and pass a few manor houses. The swimming baths 'Nyborg Svømme- og Badeland' offers more pools, a 43 m long water slide, springboards, children's pool, sauna, jacuzzi and fitness centre. In Nyborg you can also bowl in 'Nyborg Bowling Center'. In Kerteminde you can play tennis, petanque and minigolf, waterski, dive and play beach-volley.
Worth a visit
The manor house Risinge has a half-timbered main building with a square tower and a pyramidal roof. The estate is visible from the road, about 8 km north of Bovense. Nyborg is a cosy town with old, gently restored houses, ramparts, good leisure activities and cultural sights (11 km). The 1,000-year-old Kerteminde is a vivid and charming commercial town with a fishing harbour, a large and cosy marina, interesting shops, restaurants and sights. You will sense the quite special atmosphere in the narrow alleys with the colourful small houses, the old merchant's houses and the red roofs (13 km). In the aqua centre 'Fjord- & Bæltcentret' in Kerteminde you can experience the mysteries of the sea, seen with the eyes of a diver, from an underwater tunnel or get close to porpoise from the outdoor bridge. 'Farvergården' was originally an old merchant's house from the year 1630. The museum contains a living room from a farm house and from a middle class house from around the year 1850.
Excursion spots
The forest 'Lindeskov' by Ørbæk contains 7 cromlechs and a passage grave from the neolithic period, i.a. Denmark's longest long barrow (17 km). Viby on Hindsholm is one of the most well-preserved villages in Funen with half-timbered houses and a newly restored mill, which is running during the summer (20 km). The beautiful castle 'Egeskov Slot' by Kværndrup is characterized as one of the best preserved Renaissance island forts in Europe. See the beautiful gardens, a giant maze and more museums here (31 km). Visit the home town of 'H.C. Andersen', Odense, a modern and evocative town with a number of leisure potentialities in the shape of music, theatre, shows on the squares of the town, pedestrian streets, cafés, restaurants and pubs (37 km). In Odense Zoo you can see a special chimpanzee department and a large 'Oceanarium'. 'Den Fynske Landsby' by Odense is an open-air museum, showing a Funen village environment from around the year 1850.
Author: Ann Winter
Copyright © 2003-2020 Sol og Strand Feriehusudlejning A/S
Holiday homes in Bovense
 

Bovense

 

Beds: 6   •   Bedrooms: 3
Pets allowed: 1   •   20 m to water

 

 

 

Bovense

 

Beds: 6   •   Bedrooms: 3
Pets allowed: 1   •   10 m to water

 

 

 

Bovense

 

Beds: 7   •   Bedrooms: 3
Pets allowed: no   •   5 m to water