Spend some quality time in a holiday home in Skovgaarde
Holiday cottages in Skovgaarde, Djursland and Mols, Denmark!
The cosy holiday area Skovgårde is situated on the northern coast of Djursland by the bay 'Hevring Bugt'.
Guest assessments from Skovgaarde
7 guests have granted an average assessment of 4,29 out of 5 possible stars.
Area
Skovgårde is situated a couple of km inland, but close to more historic relics, interesting sights, good beaches and scenic nature areas. The old, scenic fishing hamlet Fjellerup Strand is situated a couple of km towards north-east and is definitely worth a visit. Here you will find shopping possibilities and more restaurants. The location of Skovgård by the good beaches, the nature, the many leisure activities and sights makes Skovgård a popular holiday destination for the whole family.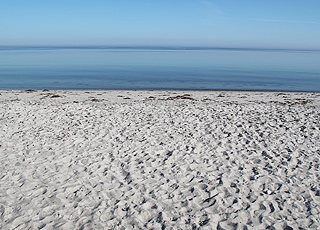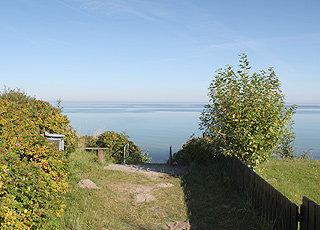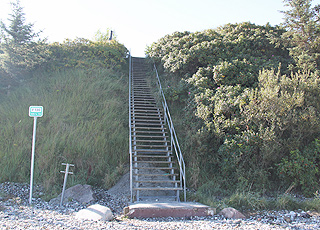 Beach
Around Skovgårde you will find more lovely sandy beaches. The beach of Rygård has shallow water and a sandy bottom. This beach is very suitable for children and disabled persons. By the beach 'Hegedal Strand' you will find another good beach with a lovely, sandy bottom and shallow water. Along the two km long beach with dunes the conditions for windsurfing are very good. By Fjellerup you will find a good bathing beach with fine sand and dunes. The water is shallow and the bottom is sandy. This beach is also suitable for children and has been awarded with the Blue Flag.
Nature
Skovgårde and Djursland have an amazing and very varying nature with many paths and small roads, which are ideal for walks and bicycle trips. The scenic nature is characterized by heathery hills, moors, fields, long and varying stretches of coast with steep chalk cliffs and lovely beaches as well as forests, like i.a. 'Troldeskovene', 'Mejlgård-skovene' and 'Løvenholm-skovene'. West of Skovgårde you will find a castle ruin with a castle mounds. The area is preserved and offers great views. In the river valley 'Hevring Ådal', 12 km towards west, the walking paths lead you through a very varying landscape - from pine plantations, through meadow areas, over heathery hill and further on to marsh areas. On the walk through the river valley you will also experience an amazingly rich bird life. The forest 'Løvenholm Skov', 12 km towards south, stretches in a south-easterly direction and contains the lakes 'Vallum Sø', 'Skarresø', 'Øjesø', 'Langesø', 'Stubbesø' and 'Draaby Sø'.
Activities
You will find one of Djursland's best fishing spots just north-east of Skovgårde. The area, which is called 'Arnakke' or 'Jernhatten', is especially suitable for fishing from boats. Equally, you will find good fishing opportunities along the shores and in the Put & Take fishpond 'Djurs Fiskesø'. Auning, 16 km from Skovgårde, offers a lovely swimming baths and health centre. Because of the wind and the waves, Fjellerup, 5 km east of Skovgårde, is an attractive surf area. Golf players will find good opportunities in the area. Only a few km from Skovgårde the course of 'Norddjurslands Golf Klub' is situated, but the courses in Grenå and Ebeltoft are also worth a visit. The area has a ramified network of walking and bicycle paths. Lovely nature experiences await you along the walking paths of the river valley 'Hevring Ådal'. The good beaches of northern Djursland also invite long walks.
Worth a visit
Close to Skovgårde you can experience the cromlechs of Tustrup. On a preserved area, a reconstructed passage grave, a cult house as well as more dolmen chambers have been established. The amusement park 'Djurs Sommerland' in Nimtofte is a fun and interesting experience for the whole family. When the entry has been paid, you can make use of all activities for free (13 km). By the castle 'Mejlgård Slot', slightly west of Glesborg, you will find the 6,000 years old kitchen midden, which is of both archaeological and historical significance. To reach it you have to walk 3 km through the forest 'Mejlgårdskoven' (14 km).
Excursion spots
Moat, forest, fields and meadow scenically surround the castle `Gl. Estrup¿. The castle also contains a manor house museum and an agricultural museum (17 km). In the animal park 'Skandinavisk Dyrepark' you will have genuine nature experiences. From the 250 metres long footbridge you can observe the bears in the amazing bear park (19 km). By Kolind you can rent canoes and go on an excursion on the sound of Kolind. Bring the lunch basket and the fishing rod and enjoy the scenic landscape and the fresh air. An impressive sight awaits you in the aquarium 'Kattegatcentret'. Observe the fearful sharks at close range behind a thick pane of glass (28 km). The 'rain forest' Randers Regnskov contains jungle paths, rocks, crocodiles and waterfalls. Randers Regnskov lives up to its name (30 km). Experience the activity and the atmosphere of the cosy towns Ebeltoft and Grenå. The towns carry you back in time with their narrow, cobbled streets and lopsided houses.
Author: Ann Winter
Copyright © 2003-2020 Sol og Strand Feriehusudlejning A/S
Holiday homes in Skovgaarde
Destinations (Djursland and Mols)
 

Skovgaarde

 

Beds: 8   •   Bedrooms: 3
Pets allowed: no   •   100 m to water

 

 

 

Skovgaarde

 

Beds: 6   •   Bedrooms: 3
Pets allowed: no   •   700 m to water