Spend some quality time in a holiday home in Nimtofte
Holiday cottages in Nimtofte, Djursland and Mols, Denmark!
Destination Nimtofte in scenic Djursland is an ideal holiday destination for families with children, golf enthusiasts and nature lovers.
Guest assessments from Nimtofte
8 guests have granted an average assessment of 4,13 out of 5 possible stars.
Area
The pleasant and active village Nimtofte is located in the heart of Djursland, surrounded by the scenic golf course of Lübker Golf Resort, the amusement park Djurs Sommerland, the historic castle Gl. Estrup as well as more interesting attractions. It is possible to buy groceries in the town, and a short drive brings you to Grenå (24 km) and Ebeltoft (27 km), where you will find good shopping opportunities. When you spend your holiday in Nimtofte, you can enjoy the unspoiled nature, engage yourselves in leisure activities or visit the sights of the area and the large towns of Djursland.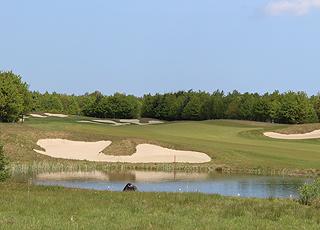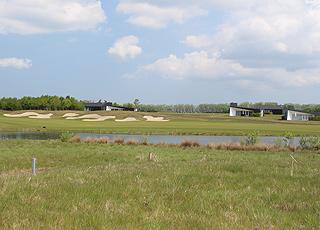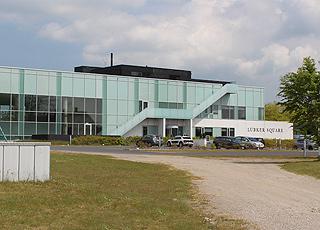 Beach
The beach Fjellerup Strand on the north coast of Djursland is a lovely child-friendly bathing beach with fine sand, dunes, a sandy bottom and shallow water. Here you can swim, bask in the sun and enjoy beach activities (12 km). Near the cove Kalø Vig, 20 km from Nimtofte, you will find the sandy beach of Følle Strand. The water is very shallow in the cove and therefore, the beach is very suitable for children. The green spaces behind the beach are ideal for games and activities. The cove also offers good windsurfing opportunities. From the bay of Følle you can enjoy the view of Mols, the forest Hestehaveskoven and the castle ruin Kalø Slotsruin.
Nature
Fields, green spaces and woods with deciduous and coniferous forest, watercourses, grass areas and a large stock of animals like roe deer, foxes, squirrels, pheasants and birds surround Nimtofte. The stream Nimtofte Å is located south of the town and winds through the fertile and scenic area. Just south of Thorsager you will find a beautiful nature area with forests, hills, moraine cliffs, valleys, lakes and streams (14 km). From here you can enjoy a great view of Kalø Vig and Kalø Slotsruin. Near Kalø Slotsruin you can visit the forest Hestehaveskoven, which is characterized by varying growths, a rich vegetation and animal life and lovely salt meadows (19 km). Nationalpark Mols Bjerge is a magnificent nature landscape with varying nature, a number of walking paths and a rich animal life. Thick forest replaces open moor hills, and the view of Mols, Kalø Vig, Ebeltoft Vig and the Kattegat is outstanding from the viewpoints Agri Bavnehøj and Trehøje (28 km).
Activities
The location of Nimtofte is ideal for golfers, who can expand on the 27-hole championship course or the 9-hole Academy course of Lübker Golf Resort in Nimtofte. Furthermore, Djursland offers golf opportunities with Kalø Golf Club, Ebeltoft Golf Club, Grenaa Golfklub and Norddjurs Golfklub. It is popular to sail in canoe on the channels of Kolindsund. Near Kolind you will also find an inviting open-air swimming pool (6 km). In the southern part of Djursland anglers will find good fishing spots in the channels of Kolindsund, in the Put & Take fishponds (perhaps the 7,000 m2 Djurs Fiskesø in Nimtofte), from the shore and on the sea. You can also go deep-sea fishing with a cutter from Ebeltoft (27 km). If you feel like seeing the area form the seaside, you can go on a sail in the bay off Følle Strand. Near Følle Strand you can also dive, surf, water-ski and jet-ski (20 km). The good and hilly paths of Djursland invites walks, bicycle trips or horseback rides in the scenic nature.
Worth a visit
In Nimtofte Præstegårdslade, Denmark's oldest agricultural building from the 1950'ies, you can visit Denmark's smallest agricultural museum - and the admission is free. Djurs Sommerland in Nimtofte offers more than 60 amusements and activities for the whole family in Vandland, Piratland, Sommerland, Lilleputland, Afrikaland, Mexicoland as well as Cowboy- and Indianerland. In Denmark's wilderness, Skandinavisk Dyrepark, near Kolind you will get genuine nature experiences. You can observe the brown bear in the unique bear park with caves, hills, trees and water along a 250 m long footbridge (6 km). In Ryomgård you will find Djursland Jernbanemuseum, which contains Jutland's largest collection about the railway. Here you can experience more than 2,000 interesting objects (6 km). Near Ryomgård you can visit Djursland Galleri og Kunstcenter, which presents beautiful exhibitions with paintings, art posters, lithography and sculptures.
Excursion spots
The castle Gl. Estrup near Auning is beautifully surrounded by moat, forest fields and meadows. The castle contains both a manor museum and an agricultural museum (14 km). The castle ruin Kalø slotsruin from 1313 is scenically located in the cove Kalø Vig and treasures many unbelievable and interesting stories (19 km). In Ree Park - Ebeltoft Safari you can experience a spectacular lion section Katanga Hill and animals from 4 continents in their natural habitats (24 km). In Kattegatcentret you can observe when the keepers train the seals and feed the sharks. In the underwater tunnel the distance between you and the tiger sharks are only 6 cm (26 km). The pleasant old town Ebeltoft is bursting with historic sights. Experience the old quarter with cobbled streets and lopsided houses (27 km). The world's largest wooden warship, Fregatten Jylland, has been turned into a museum - here the history comes alive.
Author: Ann Winter
Copyright © 2003-2020 Sol og Strand Feriehusudlejning A/S
Holiday homes in Nimtofte
Destinations (Djursland and Mols)
 

Nimtofte

 

Beds: 12   •   Bedrooms: 6
Pets allowed: 3   •   15000 m to water

 

 

 

Nimtofte

 

Beds: 12   •   Bedrooms: 6
Pets allowed: 1   •   15000 m to water