Spend some quality time in a holiday home in Fuglso
Holiday cottages in Fuglso, Djursland and Mols, Denmark!
The holiday area Fuglsø is scenically situated right by the bay Ebeltoft Vig and with the preserved and spectacular landscape Mols Bjerge as background.
Guest assessments from Fuglso
guests have granted an average assessment of 0,00 out of 5 possible stars.
Area
Spend your holiday in the cosy holiday home area Fuglsø, right by hilly and preserved nature areas and close to the tongue Draget, which connects the peninsular Helgenæs with Mols. Fuglsø is a scenic part of Denmark and a lovely holiday destination for everyone, who wishes to spend your holiday in tranquil surroundings and be active in nature. Fuglsø is also a good starting point for excursions to the towns and attractions of Djursland. Among other things you will find the historic and evocative town Ebeltoft just 13 km from Fuglsø. Ebeltoft offers good shopping, restaurants, beautiful old houses and more interesting sights.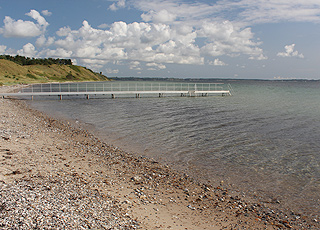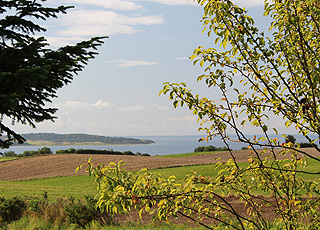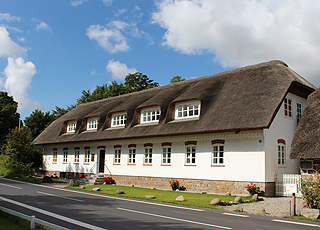 Beach
Near Fuglsø you can swim by a small quiet and child-friendly bathing beach with a bathing jetty. A couple of kilometres towards north you can visit the long bathing beach by the holiday town Fjellerup.
Nature
The holiday homes in Fuglsø are surrounded by Fuglsø Bakker; a hilly and preserved nature area, as well as forest and sea. Right behind the holiday area you will find Nationalpark Mols Bjerge. This magnificent landscape offers a varying nature with a number of hiking and riding paths, bicycle tracks, viewpoints and a rich animal life. From the viewpoints Agri Bavnehøj (137 metres above sea level) and Trehøje (127 metres above sea level) you can enjoy the sight of Mols, the bays Kalø Vig and Ebeltoft Vig as well as the Kattegat. Just south of Fuglsø you can experience the cosy, scenic and hilly peninsular Helgenæs.
Activities
The scenic nature that surrounds Fuglsø invites walks, riding and bicyle trips in the peaceful surroundings. You can rent horses and go on a guided ride more places in the area. The shore off Fuglsø is very suitable for sea kayaking. By the point Fuglsø-Bogens Hoved, on both sites of the tongue Draget as well as on the southern tip of Helgenæs you will find really good fishing opportunities. You can also fish in the stream Femmøller Å as well as in the Put & Take fishponds of the area. Djursland offers more beautiful golf courses. The nearest course belongs to Kalø Golf Club, from which you can enjoy the view of the bay Århus Bugt and the castle ruin Kalø Slotsruin.
Worth a visit
You can experience burial mounds, entrenchments and other ancient monuments in nature around Fuglsø and Nationalpark Mols Bjerge. On Helgenæs you will also find more ancient monuments as well as old village environments with narrow streets and well-preserved houses. The charming, 700-years old town Ebeltoft offers many historic sights. You can take a walk in the oldest part of town along the old cobbles streets, between winding houses and small cosy shops. In Ebeltoft you can also admire the world''s largest wooden battleship; Fregatten Jylland (13 km). Experience the castle ruin, Kalø Slotsruin, from the year 1313. The ruin is beautifully situated in the bay Kalø Vig and hides a number of incredible and interesting stories (14 km).
Excursion spots
Visit the beautiful safari park Ree Park, experience animals from more continents, go on a Land Rover Safari or try a camel ride (19 km). In Skandinavisk Dyrepark you can come close to bears, polar bears, wolves, foxes, moose and many other interesting animals. From the 250 m long footbridge you can observe the animals in the green surroundings (27 km). Djurs Sommerland is a great amusement park with no less than 8 theme lands as well as sights and experiences for the whole family (34 km). At the manor house museum, Gl. Estrup Herregårdsmuseum, you can enjoy the sight of a castle, which is surrounded by a moat, forests and fields. Inside you can experience a manor house kitchen, a knights'' hall, elegant living rooms and interesting interior (37 km). Kattegatcentret houses more than 250 species of sea creatures, and you can e.g. follow sharks, fish and octopuses from the glass tunnel under one of the aquariums (41 km).
Author: Ann Winter
Copyright © 2003-2020 Sol og Strand Feriehusudlejning A/S
Holiday homes in Fuglso
Destinations (Djursland and Mols)