Zoologisk Have
---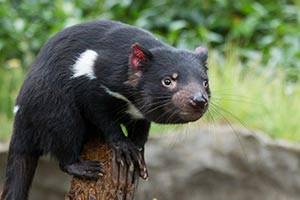 Take an hour out for the Zoo, and get lots of wild experiences. Copenhagen Zoo houses over 4,000 animals, which together form 234 exciting species.
In the Artic Ring you will get close to polar bears and North Atlantic birds both above and below the water surface. Visit the new Tasmania where you can get down to eye level with kangaroos, Tasmanian devils and wombats. Tasmania offers a unique possibility to walk among the animals and experience them up close.
Whatever the weather, you can always get warm experiences in the Tropical Zoo, where you will find crocodiles, marmosets, dwarf deer, free-flying birds and butterflies.
In the Children's Zoo kids can pat the African dwarf goats and meet the pets at the Zoo stage. Here you can also experience the horses being trained, and you can pet them when they are being fed.
In the Elefant House you can experience elephants up close and see when they bathe in the moat, which is deep enough for them to dive under so only the trunk can be seen.
The daily programme is available at www.zoo.dk. Here you can also find information about feeding and training times as well as other fun activities.
---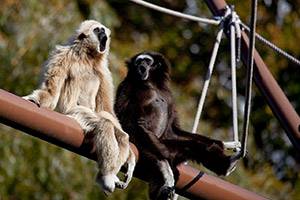 ---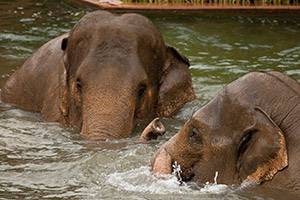 ---
Zoologisk Have
Roskildevej 32
(Postadr. Sdr. Fasanvej 79)
2000 Frederiksberg
Tlf: 72200200

Show on map
Copyright © 2003-2020 Sol og Strand Feriehusudlejning A/S