Nordsø Akvariet Vorupør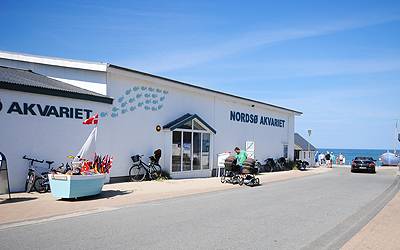 Special and remarkable fish species are always interesting to study. The ordinary fish like e.g. plaices, cods and ells are naturally to be found in the large aquaria.
The many fish are landed by the local fishermen. More than 70 interesting fish species swim around in realistic surroundings in all in all 16 large salt water aquaria.
You get close to the facinating reality of the ocean when you vistit the aquarium Nordsø Akvariet Vorupør. After a few eventful hours in the aquarium it is only natural to take a nice walk along the beach in Vorupør.
Nordsø Akvariet Vorupør
Vesterhavsgade 133
Nr. Vorupør
7700 Thisted
Tlf: 97938260

Show on map
Copyright © 2003-2020 Sol og Strand Feriehusudlejning A/S