Den Blå Planet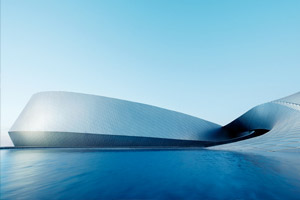 Den Blå Planet offers a variety of interesting experiences. Northern Europe's largest aquarium takes you on a journey, where you will come quite close to the wonderful world of the sea. Visit the playful sea otters Mojoe and Agnes in the new sea otter facility, which is especially designed for the dynamic play tricks of the sea otters. Go on a journey to the warm ocean, where the hammerhead with its electric senses patrols together with the giant rays. Go exploring by the coral reef, where the beautiful fish in all colours of the rainbow swim around among amazing living corals.
Amazonas offers action, when 2,000 fierce piranhas with razor blade sharp teeth tear the meat of their prey, while fish from the seas around Denmark can be experienced in the cold north. You can also hear puzzling captain's protests, touch living crabs and starfish, and make your own fingerprint with genuine octopus ink. Experiences for everyone await you at Den Blå Planet.
Enjoy the view of Oresund from the eatery ØST. Here the menu card abounds with delicious dishes, inspired by the Nordic kitchen. With fresh ingredients of the season as well as fish and shellfish from the seas around Denmark you will find something for every taste.
---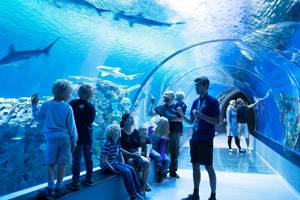 ---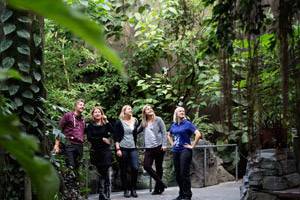 ---
Den Blå Planet
Jacob Fortlingsvej 1
2770 Kastrup
Tlf: 44 222244

Show on map
Copyright © 2003-2020 Sol og Strand Feriehusudlejning A/S