Home

>

Herregården Hessel
Herregården Hessel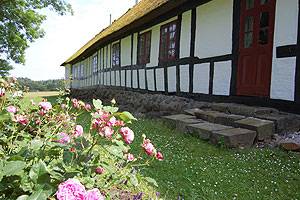 Hessel is one of the last small manor houses in Jutland. It is built around a square and all buildings have thatched roof. In spite of reconstructions, repairs etc., most of the buildings originates from the 18th century, and the barn with the special construction from the 17th century. The old steer stable is unaltered and appears like it did in the 19th century, even though it has been use until the 1950'ies. The farmhouse is also unaltered, even though it was furnished by the last family of the manor house, and appears like an untouched time warp from the 19th century.
More kings and noble persons have owned Hessel, but they have not necessarily lived here. We know of most owners, but also of destinies and people, who have lived on Hessel. Among others the housemaid Ane Sørensdatter, who concealed a birth in 1836 and buried it in the roll room, and the manor house keeper Vilhelm Bruhn, who wrote his memories about his time on Hessel in 1867.
On Hessel you can experience all this. You can read the stories, walk around in the living rooms or the outhouses and imagine how it must have been once - or book a guided tour. You can sit down in the large courtyard or in the manor house garden and enjoy the view of the bay and quieten down.
You can take part in arrangements on Hessel each month during the summer. Here you will learn more about life in the old days.
---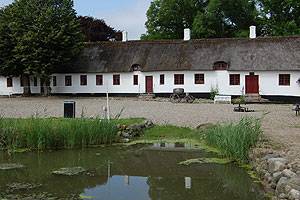 ---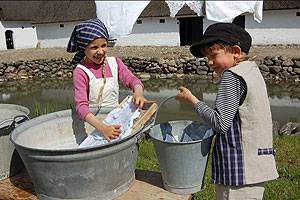 Herregården Hessel
Hesselvej 40
Hvalpsund
9640 Farsø
Tlf: 98638125

Show on map
Copyright © 2003-2019 Sol og Strand Feriehusudlejning A/S