Home

>

Dejbjerg Jernalder
Dejbjerg Jernalder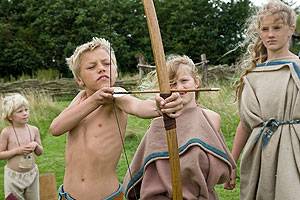 Step back to life, as it was 2,000 years, and meet the ancestors of the Vikings.
The cattle are grazing on the meadow and the farmer is harvesting his corn on the field. He is using a new sickle, made out of iron, which cuts the corn much better than the old one, which was made out of rock. He looks up and sees the landowner, who arrives in a wagon, which is so beautiful that it is almost magic.
See how the past and the present meets in an interesting presentation of Denmark's history.
Dejbjerg Jernalder is next-door neighbor to the mill Bundsbæk Mølle, which you can visit for free, when you have bought an admission ticket for Dejbjerg Jernalder. Dejbjerg Jernalder comes alive in the summer, when you can experience the iron age people cook, care for the animals, cultivate the fields and make tools.
Dejbjerg Jernalder for children
Dress up as an iron age family, shoot with bow and arrow, try to cook and try out the handicrafts of the iron age. You can also pretend to be an archaeologist for a day and look for finds with a metal detector, look on corn through a microscope, in order to find out, what the people of the iron age ate and much more.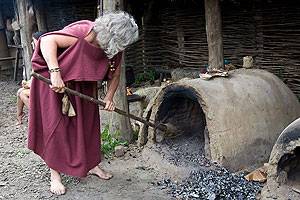 ---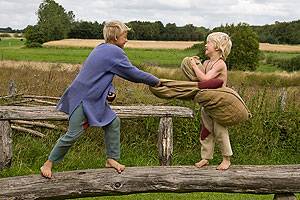 Dejbjerg Jernalder
Bundsbækvej 4 A
6900 Skjern
Tlf: 97 36 23 43
www.levendehistorie.dk/forside-10

Show on map
Copyright © 2003-2019 Sol og Strand Feriehusudlejning A/S