Bangsbo Fort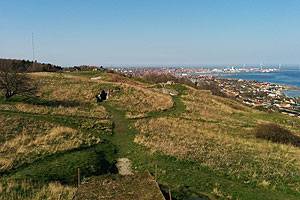 Along the marked paths of the 35 hectares elevated area you will experience the fortifications, which were build by the Wehrmacht during World War II, while you enjoy the scenic view of Frederikshavn and the Kattegat at the same time.
The fortifications consist of app. 70 bunkers and concrete installations - among others Bangsbo Fort Bunkermuseum, three impressive canons, a personnel bunker and a generator bunker.
The museum has been established in the former control bunker Regelbau M 152, which was used by the German commander-in-chief.
The canons of in the open-air museum were dismantled from the Danish artillery ship Niels Juel, and each canon weighs about 18 tons.
---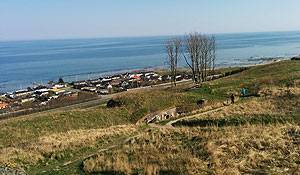 Bangsbo Fort
Understedvej 21
9900 Frederikshavn
Tlf: 98423111

Show on map
Copyright © 2003-2020 Sol og Strand Feriehusudlejning A/S