Kongenshus Mindepark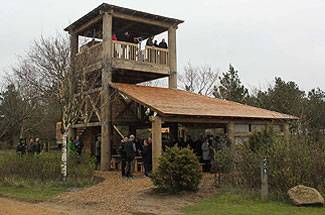 Here you can walk around between 1,000 free-range sheep, which graze peacefully on the moor, as well as experience how one third of Denmark appeared until the end of the 19th century.
You can visit Kongenshus Mindepark all year round, but especially in August, when the heather flowers and the colours and scents explode, it is worth visiting this unique nature area.
Download the app of Kongenshus Mindepark, which guides you around in this scenic area.
---
Kongenshus Mindepark
Vestre Skivevej 142
Daugbjerg
8800 Viborg
Tlf: 87281013

Show on map
Copyright © 2003-2020 Sol og Strand Feriehusudlejning A/S