Fjord og Bælt
Up close with living animals

Seals, porpoises, crabs and fish - Get up close with the fantastic underwater life when you experience the small unique whales, the porpoises or the playful seals, among others. Get captivated by the vivid narratives, hold a crab or follow the movements of a pipefish and become fascinated and surprised by the animal life you are usually so familiar with. Here the whole family will get experiences filled with impressions!
Visit a world of unique experiences with the animals of the sea. The marine centre Fjord og Bælt offers daily surprises and interesting presentations with the animals as well as various experience stories, which both enrich you and give you a knowledge of the blue universe of the sea.
Pad a crab, tickle a starfish, feel a flatfish and go exploring on the bottom of the sea. Here you are allowed to watch with your fingers! Oceans of experiences at Fjord og Bælt
Here you can always come close to, feel, touch and experience through your senses.
Listen to fascinating stories, try your strength against the animals or enjoy a cosy time with the family in lovely surroundings. Read more on our website.
---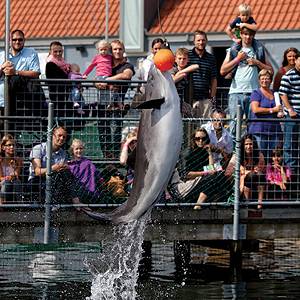 ---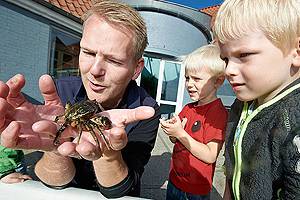 ---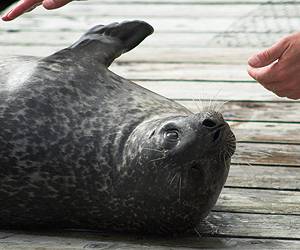 ---
Fjord og Bælt
Margrethes Plads 1
5300 Kerteminde
Tlf: 42131543

Show on map
Copyright © 2003-2020 Sol og Strand Feriehusudlejning A/S