Home

>

Culinary specialities
Culinary specialities, Denmark
The designation 'Culinary specialities' covers a number of independent foodstuffs producers, who manufacture delicious foodstuffs, often by means of home-grown, ecological and first class primary produce. Here you can read about smokehouses, animal farms, dairies, bee-keepers, microbreweries, bakeries, sweet factories, cider mills, manufactures of chocolate and potato chips as well as a saltworks among others. The delicatessens are prepared with soul, which appears clearly from the taste!

Show on map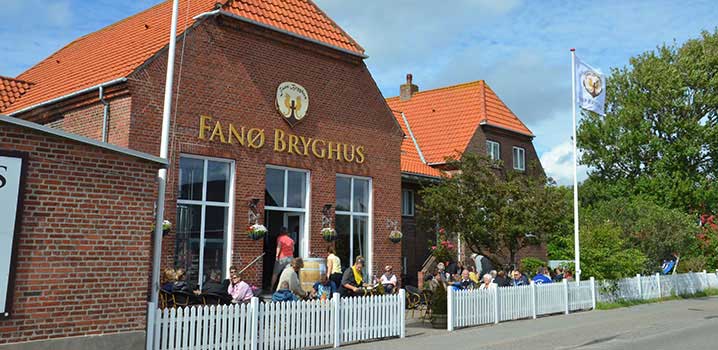 Blåvand Bolcher
Sweets like in the old days
Bolcheriet® Løkken
Experience a fairytale of drops at close range
Bolcheriet® Skagen
Experience how the irresistible boiled sweets and toffees are made.
Ditlevsdal Bison Farm
Genuine, North American buffalos in Morud
Djurs Bryghus
Traditional microbrewery in Grenå
Fiskehuset Thisted
Fresh fish and high-quality smoked food in Thisted
Fur Bryghus
Modern brewery with noble traditions
Glenholm Vingård
Experience a genuine Danish vineyard near Ranum
Hvide Sande Røgeri
Smokehouse, fish shop and restaurant with interesting fish specialities
Krusmølle
Cakes, arts and crafts and culinary experiences in lovely, rural surroundings at Aabenraa
Læsø Saltsyderi
Experience the manufacture of natural sea salt - from sea to table
Løkken Bryghus
Cosy microbrewery and pub in the centre of Løkken
Skagen Bryghus
Interesting beer, produced and served in evocative surroundings
Søgaards Bryghus
Charming microbrewery in the centre of Aalborg
Thisted Bryghus
Local historic brewery with production of ecological beer
Copyright © 2003-2020 Sol og Strand Feriehusudlejning A/S