Home

>

Family Farm Fun Park
Family Farm Fun Park

Family Farm Fun Park in Vittrup near Løkken was established in 1993 as an open farm and has since developed into an interesting experience park with animals. The park stands out from other ordinary animal parks and provides both children and adults with an amusing and different experience.
Instead of having many different animals in caves and behind fences, which you just pass on your way, we focus on giving you a closer contact with the domestic and child-friendly animals. And the animals like to be fed, patted, cuddled and played with.
At the farm you can experience ponies, donkeys, cows, goats, sheep, pegs, rabbits, guinea pig, chickens, ducks, geese, turkeys, peacocks, dogs, cats and much more. We always have irresistible young, and often you can enter their enclosures.
Furthermore, you can look forward to plenty of outdoor and indoor activities for the whole family, like e.g. play tractors, pedal vehicles, a merry-go-round, swings, seesaws, a slide, a jumping pillow, a straw playground, various games a 5,000 m2 lake with pedal boats and a 'palm beach'.
The park also offers interesting activities like pony riding, tractor wagon drives / meet the lake monster and extra activities during the school holidays, like e.g. 'rabbit hop competitions' and Chihuahua dog show.
During the last couple of years, the park has been expanded with 'Denmark's funniest football golf course', Chihuahua rally, a guinea pig town and Dino Cars for 4 persons. And more novelties are on their way…
This place is a relaxing family park with a cosy café in scenic nature surroundings, which makes Family Farm Fun Park the perfect settings for a family excursion.
Read more about us on our
website
.
---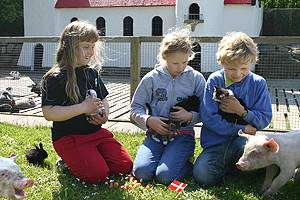 ---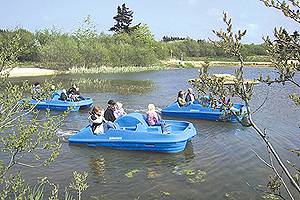 ---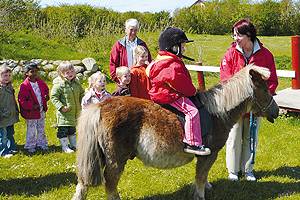 ---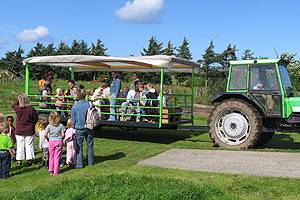 ---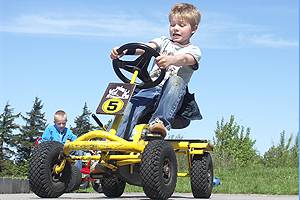 ---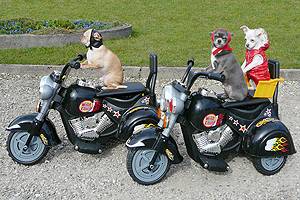 ---
Family Farm Fun Park
Lyngbyvej 86
Vittrup
9480 Løkken
Tlf: 98996440

Show on map
Copyright © 2003-2020 Sol og Strand Feriehusudlejning A/S