Easter holiday in a holiday home in Denmark
Take a break from the hectic everyday life end enjoy your Easter holiday together with your family in a lovely and well-situated holiday home in Denmark. Easter holiday in a holiday home equals lots of time for cosiness, great food, Easter egg painting as well as enjoying nature and being together.
Easter in holiday homes ()
Nature at Easter
The sun has begun to warm and everywhere you will find the beautiful daffodils. The beeches come into leaf in the forests and all around nature awakes from its hibernation. The Easter holiday invites you to also come out of your winter hibernation and go out into nature and enjoy the energy of the sun and air.
This time of year is also known to do "what it wants", so you can expect everything from cold weather and maybe snow to sun and warmth, so you can sit on the terrace of your holiday home and enjoy life. Luckily, the weather is mostly warm and sunny. Enjoy it and take a walk in the forest and see the trees come into leaf or pick some of the beautiful daffodils and let them light up the living room in your holiday home. You can also go for a long walk on the beach, where you can enjoy the waves of the ocean and the wild melody of the wind while you look for seashells or amber.
An active Easter holiday
Nature at Easter invites you to make use of it. Of course, you can hide - and seek the Easter eggs outside. You will find many good hiding places outside your holiday home, and both children and adults will love to go on an Easter egg hunt. Furthermore, it is very likely that it really IS the Easter bunny, which has hidden the eggs around your holiday home. You probably won't have to wait for too long before a little rabbit or a hare will visit your holiday home early in the morning or in the evening. Your children will be impressed!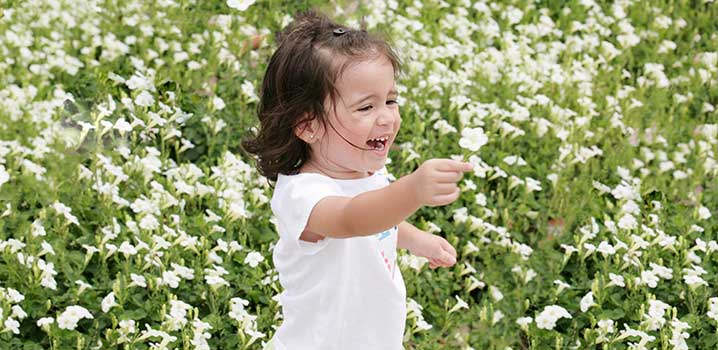 The shops in the cosy coastal towns open their doors and look forward to starting the new season. You will typically find shops with fashion, sports equipment, Danish design and arts and crafts as well as cafés and restaurants. Furthermore, you will find interesting galleries and workshops. During the Easter holiday many artisans invite you in and you can experience, how they create their art. Here you will find more about art and crafts in Denmark.

The Easter holiday might also be the time to finally throw the fishing line out again and see what you can catch after the winter has had a grasp on the great fishing waters. Especially the sea trout should taste really good around Easter. We have made a guide to where you can find Put and Take ponds in Denmark and try your angler luck. You can find the guide here. We also have holiday homes, which are especially suited for anglers. This is also the reason why these holiday homes have a category of their own. You can find the houses for anglers here Maybe you can't wait to enjoy a game of golf? You will always find a scenic and exciting golf course in driving distance of your holiday home. You can read more about the golf courses in Denmark here. The possibilities to be active during your Easter holiday are nearly endless. The forest can be experienced from your mountain bike or you can look for herbs on the forest floor and maybe find the very popular ramson that you can use in marinades.
Experiences for the whole family at Easter
While you are on Easter holiday in a holiday home it can be fun and cosy to go on a trip with your family and share a nice experience.

If you like the sea and fish, you can go to the aquarium Nordsøen Oceanarium, where you can see the large and formless, yet very elegant sunfish at "The Open Sea" - and you can also see them being fed by a diver. At the maritime museum, Fiskeri og Søfartsmuseet you can see the seals being fed and walk along the many aquariums and see the fish of the North Sea. At the same time you can also explore the history of fishing. At both places you will find indoor and outdoor playgrounds for the children.

Would you rather spend your Easter holiday among land animals? Then you can do so in Aalborg Zoo - here you can see the large elephants, polar bears and tigers or enjoy the view over the savannah, where ostriches, giraffes and antelopes walk peacefully side by side. In Ree Park you can hop on a safari and get close to rhinos, giraffes and many other animals. You can also see cheetahs, and, at feeding time, see how fast these majestic animals can run. In Odense Zoo you can see the beautiful and gentle manatees, walk among beautiful birds and see the large king penguins in the Antarctic exhibition. In Givskud Zoo you can drive among the animals and experience them in a more free way. The highlight of the visit is to drive through the extra secured gates and into the enclosure with the free lions - this might make your heart skip a beat and make your palms sweaty. You also walk among free animals in the indoor rainforest, Randers Regnskov. Here you will have extra excitement upon entering the cave of the glowing skulls.

You can feel the presence of history in your Easter holiday when you visit the exciting open-air museum Hjerl Hede, which shows the country life of past times. Another very exciting open-air museum is Den Gamle By (The Old Town), where the early city life is shown. Both museums have evocation as a central point when presenting history - and both museums are capable of making their visitors feel as if they are in past times. At the museum of Viking ships, the Vikingerskibsmuseet you will be taken even further back in time. You can see five original Viking ships and your children can try and write runes. You can learn more about the history of the workers in Denmark when visiting the Arbejdermuseet, where the children can try to be a true working child of the 1930's. Another very good museum for children is the Post og Telemuseet, where you will find a large indoor playground. The design of the playground resembles the Danish stamps - and the entrance of the museum is free of charge.

If you want to go play and have fun, you can do so in Tivoli in Copenhagen or Tivoli Friheden in Århus. Both places have fun and wild rides, cosy restaurants, and lovely green spaces, where you can take a rest. In Danfoss Universe you can try and drive a segway, play with water in waterworks, see exciting shows and lots of other things. If you, as parents, need to relax on your Easter holiday, while your children want to play, then you can visit one of the indoor play centres, which are usually located in the nearest city. Here the children can play for hours on hours, and you can relax on the comfortable sofas with a nice cup of coffee or tea.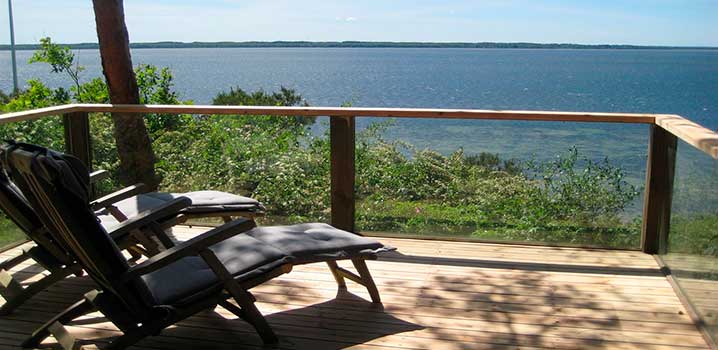 Easter holiday - relaxation, time and family
First of all, Easter holiday equals time with your family - relax and unwind and enjoy the springtime together. When you are on Easter holiday in a lovely holiday home in Denmark you can do all these things and at the same time enjoy the many conveniences of your holiday home.

There are certain reoccurring traditions when it is Easter. Especially to paint Easter eggs is a nice way to be creative with your family, while you are on Easter holiday. If the weather is cool, you can sit inside and paint, draw or maybe glue little pearls on the Easter eggs. If it is warm, however, you can move your creativity outside on the terrace of your holiday home. It is a nice and fun activity for the whole family to paint Easter eggs and a more untraditional way to spend time together. Do not forget to decorate your holiday home for Easter. Easter bunnies, chickens, daffodils and, of course, your newly painted Easter eggs will make your holiday home ready for Easter.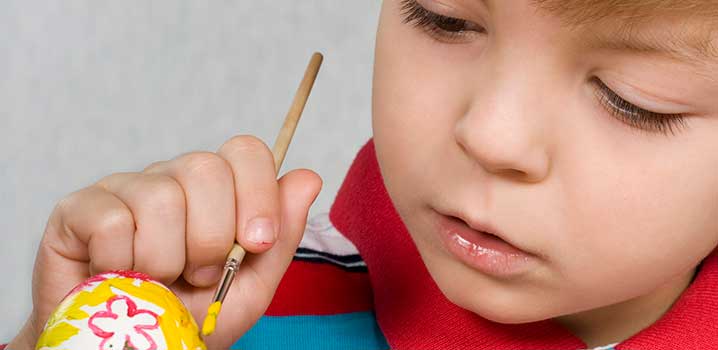 Good food is essential on your Easter holiday. Traditional Danish food at Easter is lamb with mint, herring and eggs in many varieties. It is also the season for asparagus, which tastes lovely with smoked ham and sauce hollandaise. Or you can try lumpfish roe, which is great with blinies, red onion and crème fraiche. Your children will love to help in the kitchen - and you will love to have the time to let them. Baking with children is always something they like. You can bake braided egg-bread, which can also be used as place cards for your Easter dinner. All you have to do is write the name on the egg, and place the bread on the plate of your lovely set table - and your Easter table is ready. You can also taste the Easter brew of the local brewery. Read more about culinary specialities in Denmark here.
Holiday in Denmark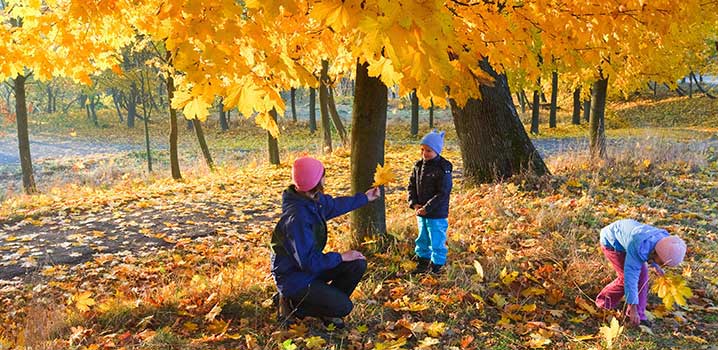 Autumn holiday
Take your autumn holiday in a holiday home and have a cosy time with the family by the wood-burning stove, enjoy the golden colours of the woods and be active out in nature.
Easter Holidays
Let spring in and have your Easter holidays in a holiday home. Relax and take your time to go looking for Easter eggs, a nice lunch and just enjoy nature.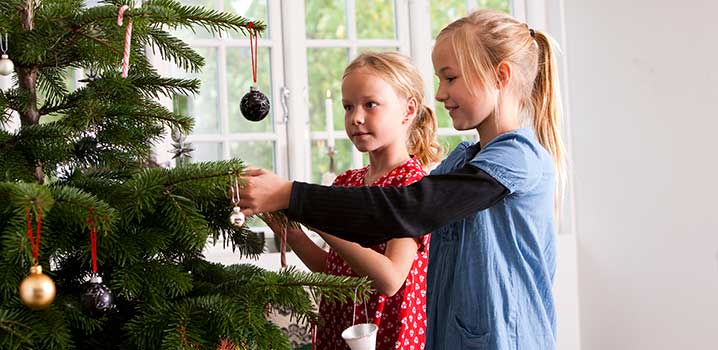 Christmas Holidays
Have a family get-together in a holiday home for Christmas and enjoy good food, the Danish Christmas punch, Glogg, and fire in the wood-burning oven. We have holiday homes for the whole family.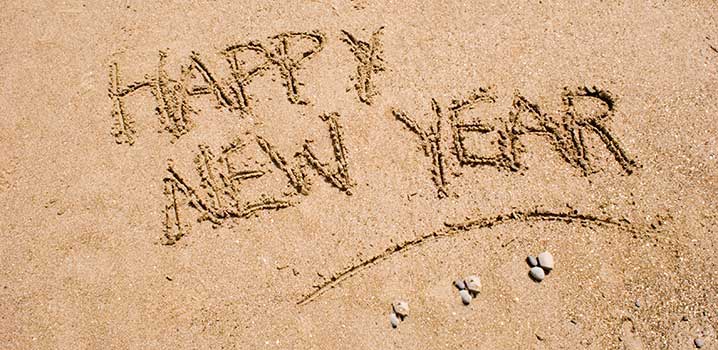 New Year Holidays
Kick up a row or spend a quiet New Year's Eve having a lovely time with the family? No matter what you prefer, spending the New Year's holidays in a holiday home is always something quite special.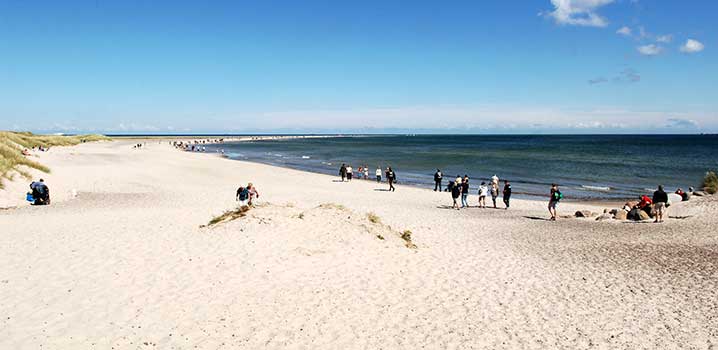 Summer holiday
The sea, the beach and mild summer evenings – a holiday in Denmark offers a lot of experiences, lovely gatherings and relaxation in a holiday home.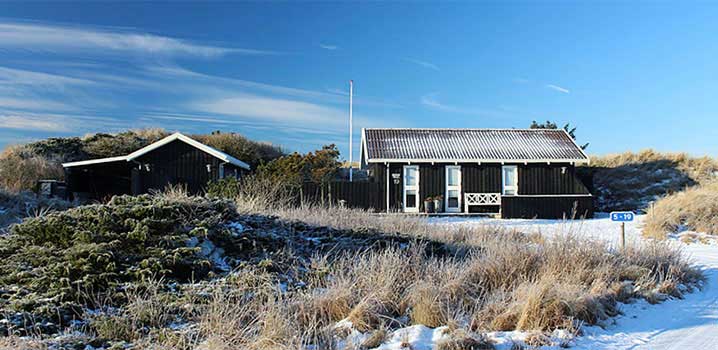 Winter holidays
When the winter is tough, you deserve extra pampering. Spend some time in a holiday home and enjoy a hot whirlpool or read a good book by the wood-burning stove.