Discounts of up to 40% - book your holiday home with discount now
If you wish to stay in a holiday home in Denmark and save money at the same time, Sol og Strand offers a range of discounts, depending on when and how you wish to go on holiday. If you book a holiday home outside the high season or very short-termed, you can obtain a very attractive discount.
Short stay
Take a short stay in a Danish holiday home if you need a break from everyday life. A holiday home is the perfect settings for a relaxing stay.
Bonus Holiday
Take a long holiday for relaxation and experiences. Book a holiday home for at least 15 days and up to 28 days with a discount and just gear down.
2–Person discount
If you are a couple who is going to spend your holiday in a holiday home, this is how you can save money. With a 2-person discount you will get up to 10 % discount on your holiday in a holiday home.
Here-and-Now Holiday
The sun is shining and you just want to go to the sea and the beach. Book a Here-and-Now holiday home and off you go for a short stay in summer Denmark.
With Sol og Strand you will find holiday homes with discount in all corners of Denmark. And naturally also in the most popular destinations, for example along the North Sea coast. Everything that you need is time to find the ideal holiday home and perhaps a bit of luck. It does not depend on the quality of the holiday home, whether we offer a discount on the price. We offer discounts on holiday homes of all categories and on different types of stays. When you book a holiday home with one of our discounts, you will have more money left for treats during the holiday.
Last Minute discount
If you have the nerve to wait until the last moment, you can save plenty of money. Short-termed cancellations will often cause the rent price of the holiday home to be reduced radically. And that can be of benefit to you. If you can put off the booking until a few days before your departure from home, you can save up to 40% on the price of the holiday – it's almost half price. So it can really be worth your while to wait. And if you have a specific amount of money that you wish to pay for the holiday home, you may be in luck and have a discount, which enables you to book a larger holiday home with private swimming pool or other luxury amenities . without exceeding the budget.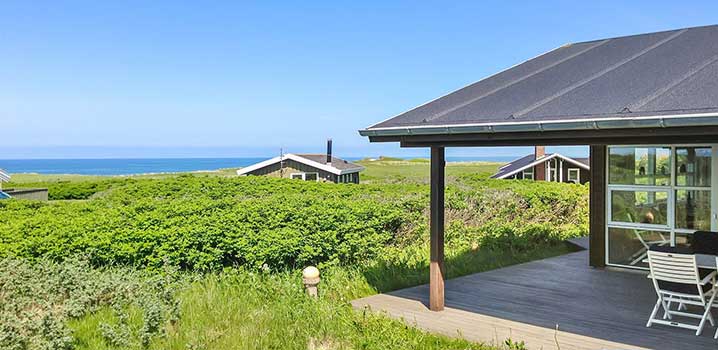 Bonus Holiday discount
A Bonus Holiday addresses you, who are able to go on holiday for 14 to 28 days outside the high season. If you e.g. rent a holiday home for 14 days, you will have 3 days for free. On a long holiday you can really get acquainted with the area and achieve absolute relaxation. After 2 weeks of holiday, the hustle and bustle of everyday life is far away and you can return to work and your home with a new energy. Make use of our Bonus Holiday discount and gear down completely.
2-Person discounts
Whenever you are in need of a relaxing holiday for two persons, short or long, you cannot miss out on our 2-Person discount. On a selection of holiday homes we grant up to 10% discount. So keep your eye on holiday homes, which offer a discount when you type in the number of persons. With 2-Person discount you can spend a couple of relaxing days together and save money at the same time.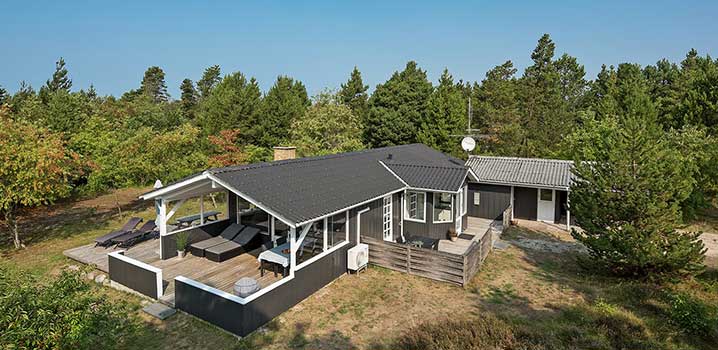 Here-and-Now Holiday
If you quite spontaneously need a short break from everyday life during the high season, you can book a Here-and-Now-Holiday in a holiday home. The holiday homes, bookable for Here-and-Now Holiday, were earlier only available outside the high season. But we have modified this rule in order to offer our guests even more flexibility. On a warm and sunny summer day, the demand is high. If a holiday home is vacant or becomes vacant with short notice, you can spend a Here-and-Now-Holiday here - also during the high season. This type of holiday does not appeal to holiday guests, who wish to or have to plan in the longer term. But a spontaneous holiday in a holiday home has many advantages.
Short stay
When you wish to go to the sea for a short while, recharge the batteries and enjoy the fresh air and nature, book a long weekend in a holiday home. We are aware that it is not always possible for our guests to go on holiday for a whole week. Therefore, we have made it possible for you to rent most of our holiday homes for just a few days. And a couple of days away from home can do wonders. A Short stay is not just popular among families with children, but also among two or more couples or groups of persons, who wish to spend a cosy weekend together in one of our big holiday homes with room for many persons.