Home

>

Houses for anglers
Pure relaxation in the angler's paradise
Spend your holiday in the angling paradise Denmark. Your holiday home has been equipped especially for anglers.
Show all houses for anglers ()
Angling - pure relaxation
Angling is leisure, exercise and slackening. Everyday life is forgotten in no time when you sit with the fishing rod in your hands and dreamily observe the soft movements of the water. No matter if you prefer to fish by inlets or shores, in streams or fishponds / Put & Take fishponds, or on the open sea - you will need a suitable residence.

Angling houses all over Denmark
With Sol og Strand you will find plenty of holiday homes all over Denmark, which are located either directly by the shore, by lakes, streams or in a maximum distance of 3 kilometres in a direct line from fishing waters. In many areas is it also possible to rent a boat. All holiday homes, which are suitable for angling holiday, are characterized as angling houses.

Special equipment in angling houses
A Sol og Strand angling house offers fish cleaning facilities, a freezer of minimum 100 litres, drying facilities for clothes and a bucket with a lid for fish waste among other things. With Sol og Strand you are in good hands

Fishing licence
If you are between 18 and 65 years old and wish to angle with a fishing rod, you have to obtain a fishing licence. You can get your fishing licence on www.fisketegn.dk before the holiday. Then you are ready to go fishing immediately after your arrival. If you have internet access from your mobile phone, you can buy fishing licences, which are valid for one day, one week or one year, on m.fisketegn.dk You can also buy your fishing licence during the holiday in one of the many tourist offices and in some of the local Sol og Strand offices. You will receive an individual angling number that you have to present together with your identification when you go fishing.

Read more on www.fisketegn.dk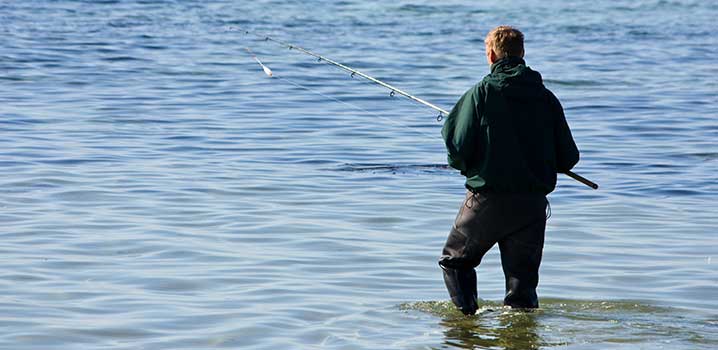 Holiday homes with special facilities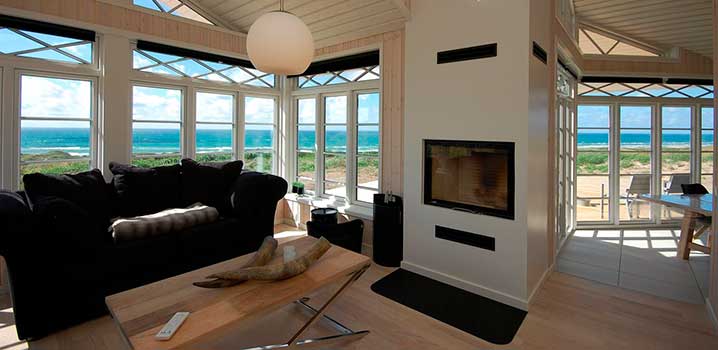 Luxury holiday home
Spend your holiday on 1st class in a luxury holiday home with a wonderful interior, luxurious details, a lot of equipment, a view of the sea or wellness.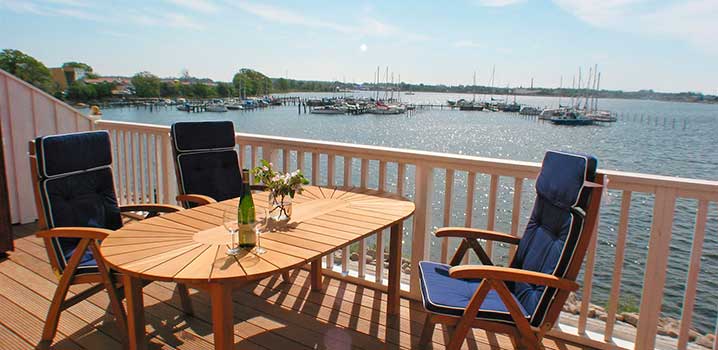 Marina houses
Holiday homes in evocative, marine surroundings with a view of the marina. Stay in a marina house, and you will be so close to the sea and cities.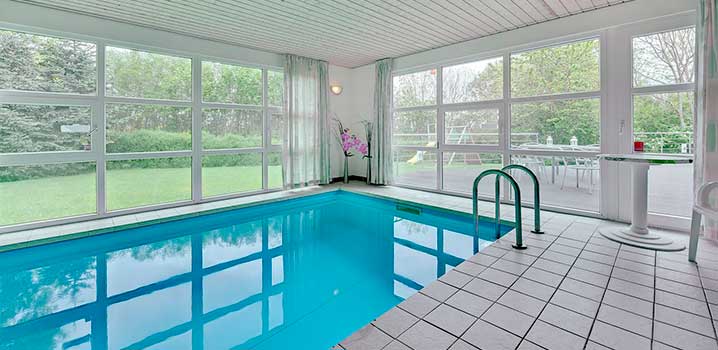 Swimmingpool
Rent a holiday home with a swimming pool and enjoy a dip in the warm water no matter the time of the year and weather. Children will just love it!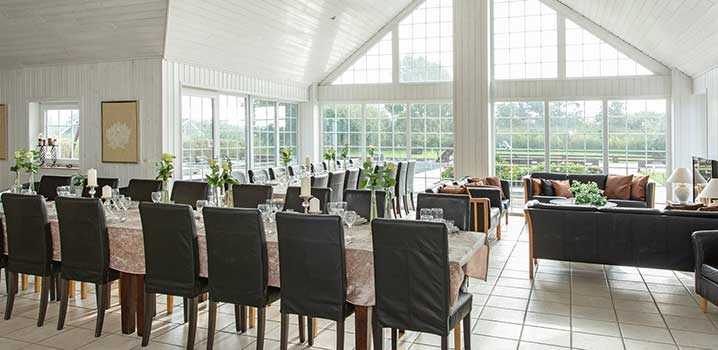 Big holiday homes for the whole family
Is the whole family is going on holiday or do you need a place for more than 12 persons to stay? See the choice of big holiday homes.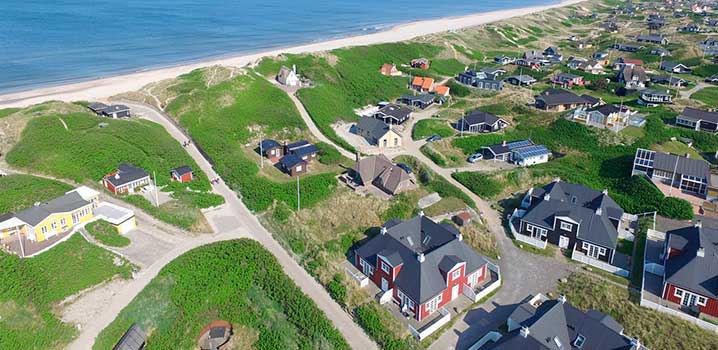 Holiday in a holiday flat
Would you like to have a view of the sea or be close to activities for children? You can have both, when you stay in a holiday flat.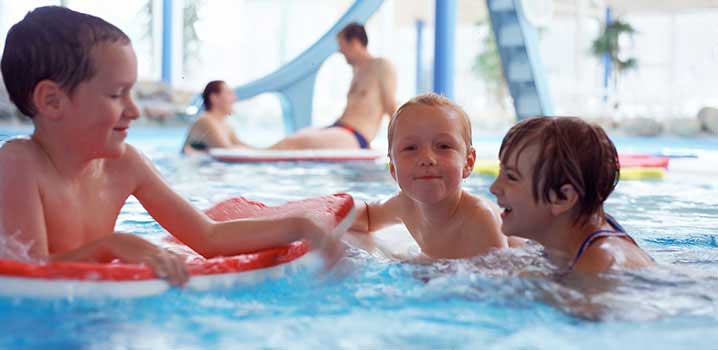 Free activity centre
Rent a holiday home or a flat with free access to an activity centre. This is a holiday with free activities and fun for the entire family.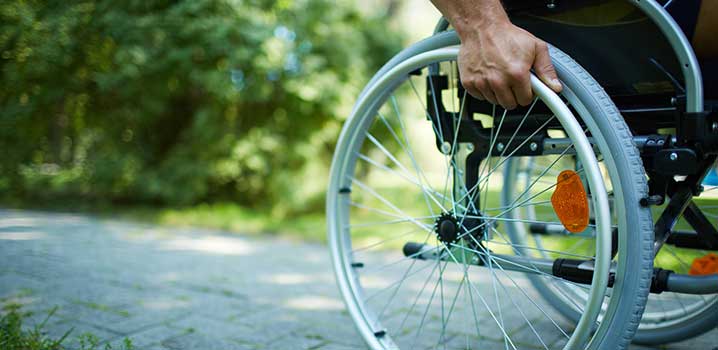 Holiday homes suitable for wheelchair users
A wheelchair is no hindrance of a lovely holiday in a holiday home. See the choice of holiday homes suitable for wheelchair users in Denmark and pick your favourite.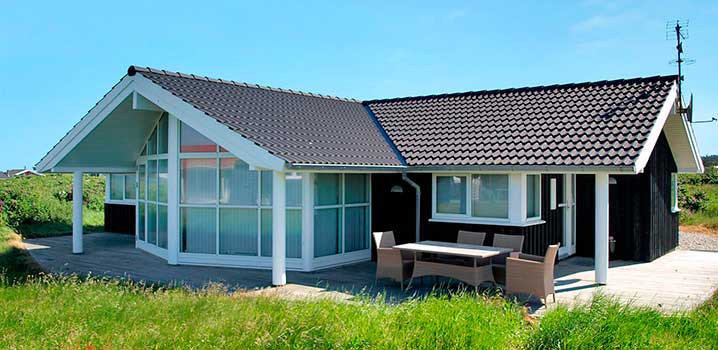 Rent a holiday home
Read about the history of rental of holiday homes and where you could spend your holiday in a holiday home in Denmark and the discounts available when renting a holiday home.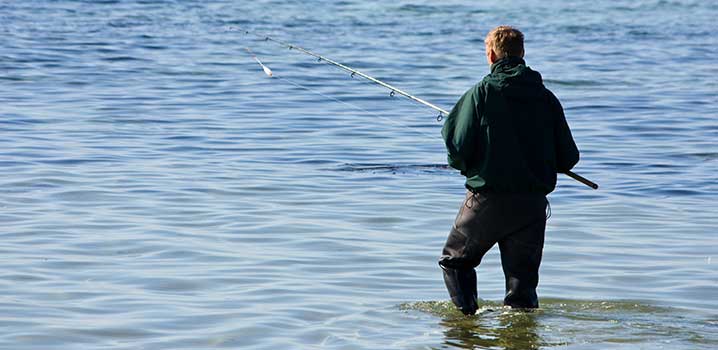 An angler house for the angler
If a fishing rod and waders are parts of your holiday, you should rent a holiday home adapted to anglers – close to the sea, piers, streams, and lakes.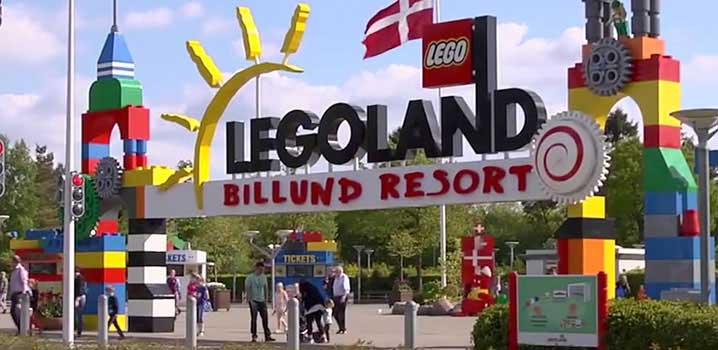 Holiday home close to LEGOLAND®
Stay close to LEGOLAND® in your holiday and have all the funny things right close to you. You will get a 10 % discount on admission tickets for LEGOLAND®, when you rent a holiday home.