Home

>

Free activity centre
Activity centre
Many free activities for children on more activity centres. Some activities are indoor activities, so you will always have plenty of things to do - regardless the weather.
Child-friendly
You can come and go as you please in the activity centres. Children of school age can walk around safely on their own between the holiday home and the activities. All activities are located in a walking distance from the holiday home.

The activities are described under the individual activity centre. The descriptions also contain opening hours and prices for the activities, which are not free.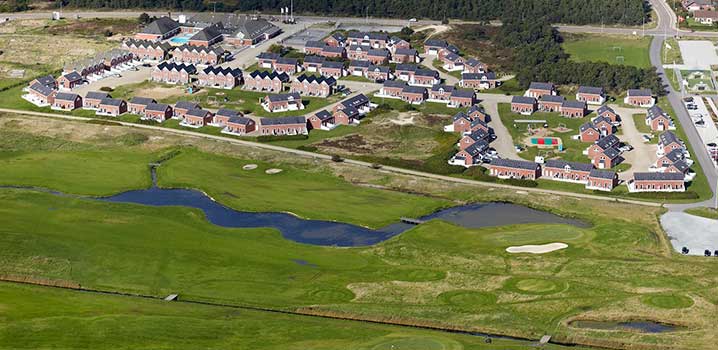 Feriecenter Rim

Feriecenter Søndervig
Holiday homes with special facilities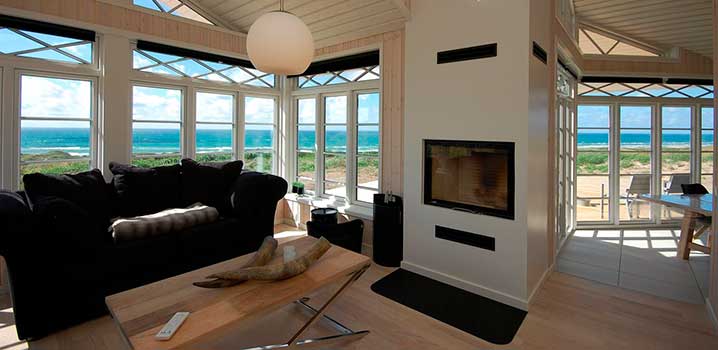 Luxury holiday home
Spend your holiday on 1st class in a luxury holiday home with a wonderful interior, luxurious details, a lot of equipment, a view of the sea or wellness.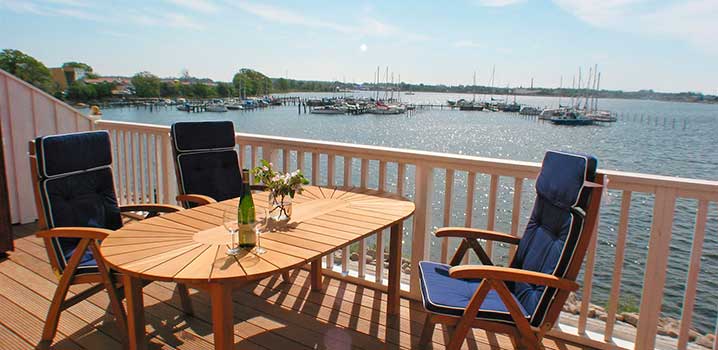 Marina houses
Holiday homes in evocative, marine surroundings with a view of the marina. Stay in a marina house, and you will be so close to the sea and cities.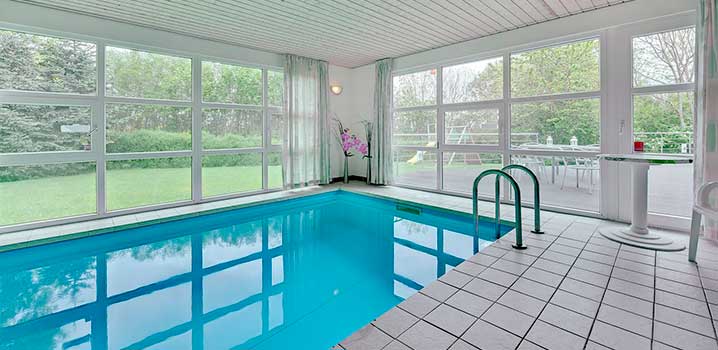 Swimmingpool
Rent a holiday home with a swimming pool and enjoy a dip in the warm water no matter the time of the year and weather. Children will just love it!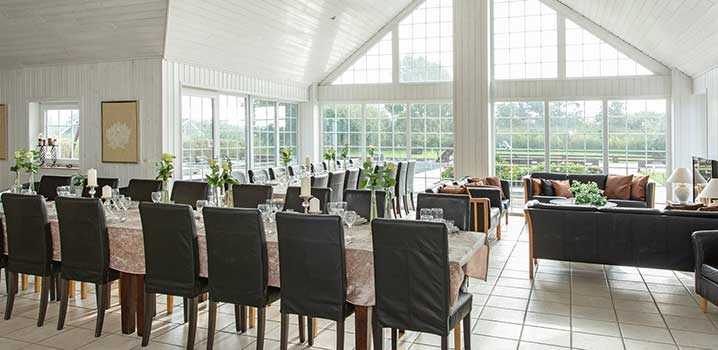 Big holiday homes for the whole family
Is the whole family is going on holiday or do you need a place for more than 12 persons to stay? See the choice of big holiday homes.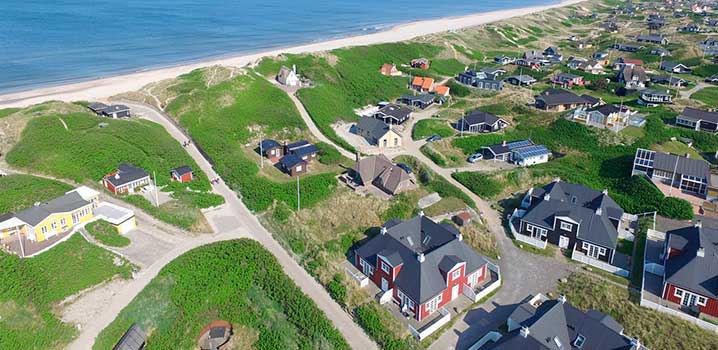 Holiday in a holiday flat
Would you like to have a view of the sea or be close to activities for children? You can have both, when you stay in a holiday flat.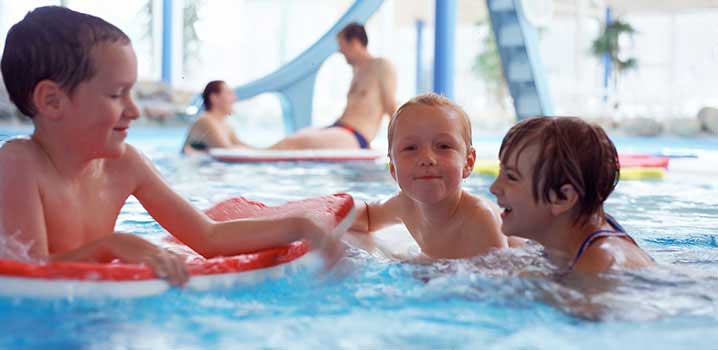 Free activity centre
Rent a holiday home or a flat with free access to an activity centre. This is a holiday with free activities and fun for the entire family.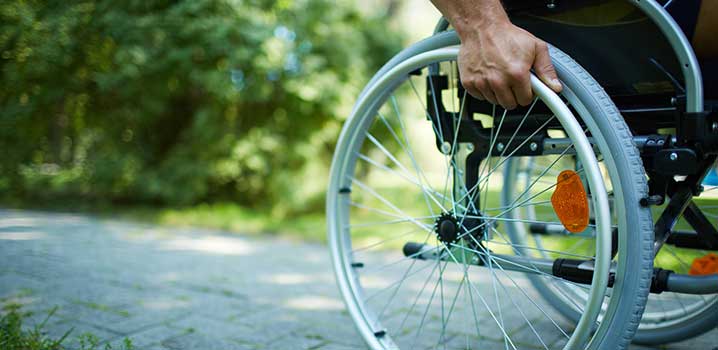 Holiday homes suitable for wheelchair users
A wheelchair is no hindrance of a lovely holiday in a holiday home. See the choice of holiday homes suitable for wheelchair users in Denmark and pick your favourite.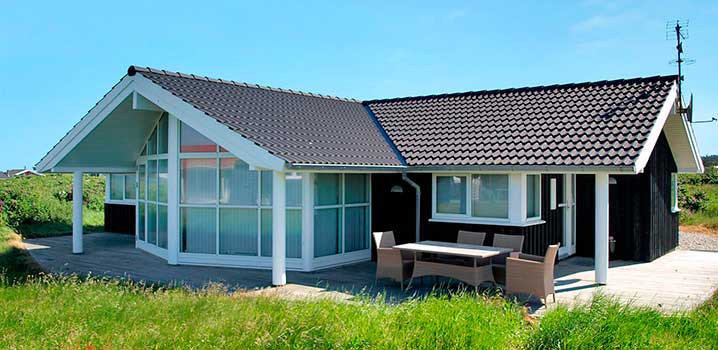 Rent a holiday home
Read about the history of rental of holiday homes and where you could spend your holiday in a holiday home in Denmark and the discounts available when renting a holiday home.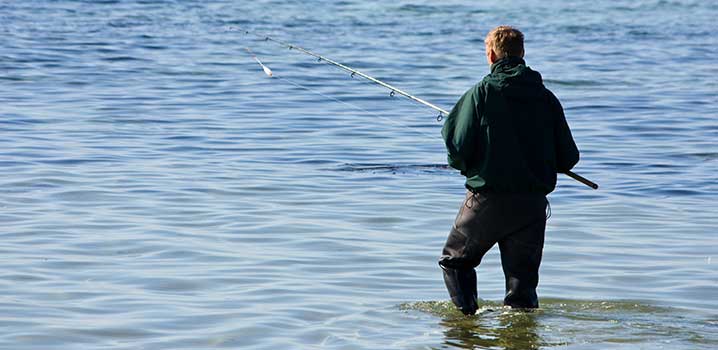 An angler house for the angler
If a fishing rod and waders are parts of your holiday, you should rent a holiday home adapted to anglers – close to the sea, piers, streams, and lakes.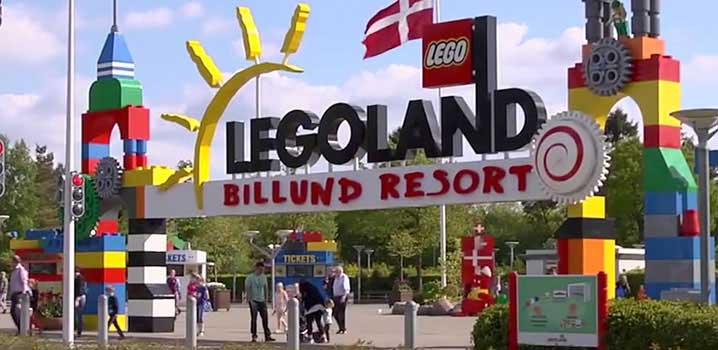 Holiday home close to LEGOLAND®
Stay close to LEGOLAND® in your holiday and have all the funny things right close to you. You will get a 10 % discount on admission tickets for LEGOLAND®, when you rent a holiday home.