Home

>

2-persons-discount
Save up to 10 percent with 2-persons-discount
Are you in need of getting away for a while, just the two of you - and enjoy each other? Then you can profit by our 2-persons-discount on selected holiday homes, which are perfect for a romantic holiday for two. A holiday home might not be the first thing that comes to mind when you think of a romantic vacation. However, a holiday home can be the perfect base for a great holiday, where you can relax and spend your holiday the way you like.
Show all holiday homes med 2-persons-discount
The good life
Slow your pace and make time for long walks at the beach or in the forest. Watch sunsets, while you sit in the dunes and enjoy a glass of champagne. Drive about in the area, where you can find a cosy farm shop and buy fresh produce for your cooking - together, of course. Finally, you also have the time to read the book, which has been standing on the shelf for so long, gathering dust. And you might discover the joy of reading to one another.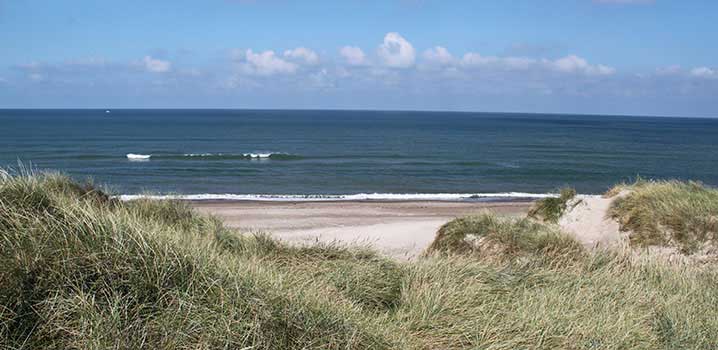 Art, culture and city life
Maybe you are interested in art and artwork? Then we can recommend driving around in the area and finding local galleries and workshops. You can also make a trip to the nearest city and watch a show at the cinema or theatre. Afterwards you can enjoy a nice meal at a restaurant or café.
Wellness
You can also pamper yourselves with wellness and a massage - and maybe gather inspiration for indulging yourselves at home for the rest of your stay.
Outdoors
You can also choose to be active outdoors. The forest provides fantastic scenery for a mountain bike ride. You can play golf or challenge each other with something new and wild like surfing or abseiling.
After a day of excitement, it is nice to unwind and enjoy your holiday home and each other, of course.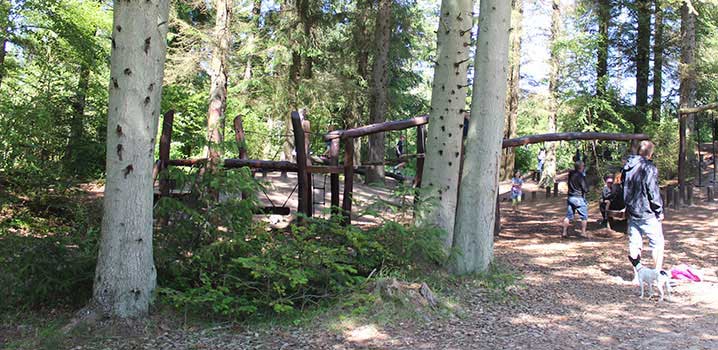 2-persons-discount
For those of you, who think that this sounds as a great holiday, you can get up to 10 percent discount on selected holiday homes, as long as you book a minimum of seven nights, and when you are just two persons. However, children under the age of three are not included in this number.

And if you do not think that the above sounds like the holiday of your dreams, you can still book with a discount! You might be a mother and a daughter, who want to get away and spend some time together, or perhaps you are a father and a son, who are going on a holiday in order to angle. Maybe you are two good friends, who would like to see a bit of Denmark - or you are new parents, looking for some peace and quiet with the new baby. We can find many reasons for you to go on holiday, and in each case, the discount is available. Regardless of the purpose of your stay, we wish you all a lovely stay in your holiday home.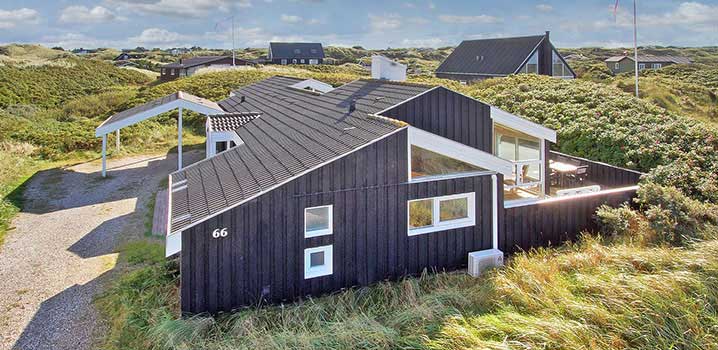 Offers and discounts on summer holidays and experiences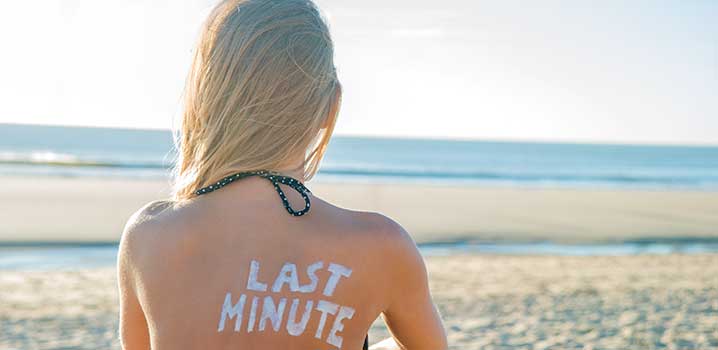 Last Minute
Go to a holiday home next Saturday and get a discount of up to 40 per cent on your holiday in a holiday home. Enjoy a spontaneous holiday with our Last Minute offer.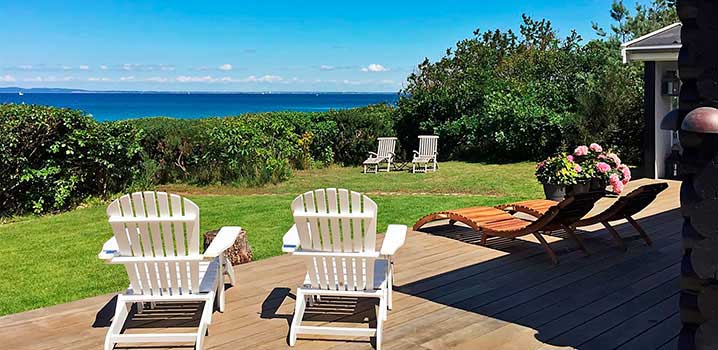 Short stay
Take a short stay in a Danish holiday home if you need a break from everyday life. A holiday home is the perfect settings for a relaxing stay.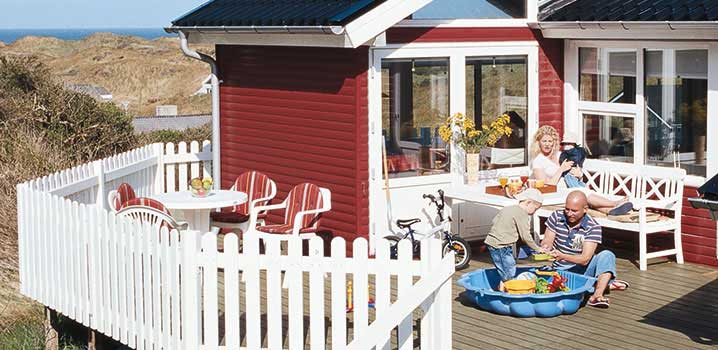 Bonus Holiday
Take a long holiday for relaxation and experiences. Book a holiday home for at least 15 days and up to 28 days with a discount and just gear down.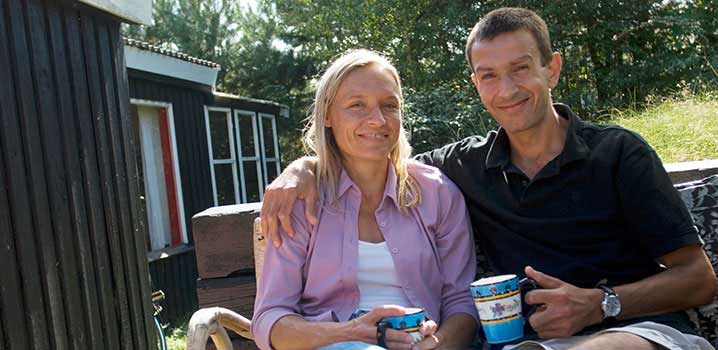 2–Person discount
If you are a couple who is going to spend your holiday in a holiday home, this is how you can save money. With a 2-person discount you will get up to 10 % discount on your holiday in a holiday home.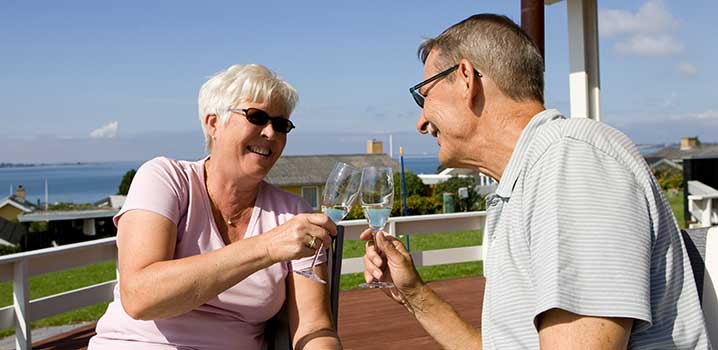 Here-and-Now Holiday
The sun is shining and you just want to go to the sea and the beach. Book a Here-and-Now holiday home and off you go for a short stay in summer Denmark.