Rent holiday cottage in Skærbæk
Holiday cottages in Skærbæk, Western Jutland, Denmark!
In Skærbæk you can spend your holiday in lovely nature by the Jutland Wadden Sea and the North Sea. Skærbæk is a vivid and evocative town with museums, sights, activities, green areas, many restaurants and good shopping possibilities. The town is situated by Jutland's south-western coast - directly by the 10 km long dam, which leads to the island Rømø. Skærbæk is surrounded by the exceptional Jutland Wadden Sea, wetlands with a rich bird life, fields, plantations and cosy, regional communities in the green hinterland.
The many sights, the unique nature and the versatile leisure activities make this area an ideal holiday destination for bird enthusiasts, anglers, nature lovers and families with children.
Guest assessments from Skærbæk
:
9
guests have granted an average assessment of
3,67

out of

5

possible stars.
Beach
Skærbæk is situated right at the bird sanctuaries of the Jutland Wadden Sea, and 19 km from here you will find one of Europe's most lovely bathing beaches - the 15 km long Lakolk Strand on the western side of Rømø. Here you can drive your car all the way down to the water's edge. However, traffic-free areas are also available. The fine, child-friendly and completely stone-free sandy beach has shallow water, a sandy bottom, dunes and Blue Flag. The beach is rather unusual because of its width - between 1.5 and 6 km - which invites beach activities of every kind. Activities like windsurfing, kite buggy driving and flying with kites are very popular here.
25 km towards south you will find another sandy bathing beach by Emmerlev Klev. The beach is suitable for children because of its sandy bottom and shallow water. From here you can also enjoy the view of the Wadden Sea and the islands Sild and Rømø.
Nature
Skærbæk is surrounded by scenic areas in the shape of the Wadden Sea with marshland, large wetlands and a rich bird life as well as a fertile nature behind the shore with moor landscapes, forests, plantations, lakes, streams, farmland and grazing animals.
The characteristic nature landscape with the marshland and the Wadden Sea doesn't exist anywhere else in the world. Witness the marsh on food or on bicycle and let yourself be fascinated by the rough, but incredible nature with the rich animal life. You are often able to spot the seals that sojourn in the western parts of the Jutland Wadden Sea.
Sometimes during spring and autumn you are able to experience the unforgettable phenomenon 'black sun'. About one million starlings gather shortly before sunset and perform, according to the locals, a drama on the sky.
At Rømø, on the other side of the 10 km long dam, you can experience moor areas, dune plantations, an exceptional wide and sandy beach as well as a rich bird life.
Activities
On the 920 m long outdoor track in Skærbæk Gokart Center you can challenge each other and experience speed and excitement.
The leisure centre Skærbæk Fritidscenter contains a bowling alley, shooting ranges, a play room, ball fields as well as a swimming baths with i.a. water slide, springboard, hot-water pools and sauna.
From the nature centre Naturcenter Tønnisgård on Rømø you can take part in countless guided nature tours year round.
A number of scenic golf courses are available in South Jutland, i.a. in Arrild (17 km), Ribe (22 km), Toftlund (24 km) and Tønder (27 km).
The location of Skærbæk, by the Wadden Sea, streams and lakes, provides the angler with good opportunities.
On Rømø the wide beach of Lakolk invites activities, such as swimming, sunbathing, walking, riding, surfing, kite buggy driving and flying with kites. Furthermore, you can walk on the bottom of the sea and look for interesting things, brought in by the tide.
Worth a visit
Skærbæk Museum is a regional museum, which has been established in a former merchant's house from 1909. The culture and history of the district is illustrated here.
The gallery Galerie Erz is situated in an old residence of a forest supervisor by the main road and displays varying exhibitions with paintings, drawings and photos.
Step into the world of the iron age in the theme park Hjemsted Oldtidspark by Skærbæk. The centre contains a museum, an iron age farm, graves, underground passages etc. Here you can see how people lived during the iron age (2 km).
Experience the old castle ruins Trøjborg by Bredebro, where the former owners are said to haunt at night (12).
Visit Rømø with Europe's widest sandy beach, lovely bathing water, charming Rømø-farms with thatched roofs, cosy island atmosphere and many sights (15 km).
Visit the culture town Løgumkloster and explore the interesting convent, erected by monks in the 12th. century (18 km).
Excursion spots
Play viking for a day at the viking centre 'Lustrupholm VikingeCenter' in Denmark's oldest town Ribe, and meet with the blacksmiths, bow makers, weavers and cooks of the viking age and see their families and homes (22 km).
In Tønder you can sense a cosy atmosphere in Denmark's oldest provincial town with the interesting historic museums (27 km).
The mill and marsh museum Højer Mølle- og Marskmuseum is housed in Denmark's largest Dutch mill and shows an exhibition about floods and life in the marsh (30 km).
The old Renaissance chapel from the Middle Ages in the town Møgeltønder (30 km) and the castle park, surrounding the castle Schackenborg, are also worth a visit.
LEGOLAND offers 50 activities, speed, excitement, knights in armaments, pirates, tough cowboys, wild Indians and much, much more (90 km).
Copyright © 2003-2015 Sol og Strand Feriehusudlejning A/S
6 Holiday homes in Skærbæk
Special class
0 evaluations in the
guestbook
6 km to water
43 qm
2 bedrooms
6 beds
1 toilet
Whirlpool: No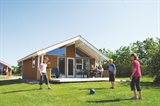 Special class
1 evaluation in the
guestbook
17 km to water
43 qm
2 bedrooms
6 beds
1 toilet
Whirlpool: No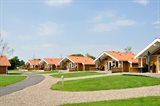 Special class
2 evaluations in the
guestbook
17 km to water
43 qm
2 bedrooms
6 beds
1 toilet
Whirlpool: No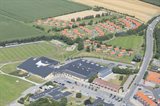 Special class
1 evaluation in the
guestbook
17 km to water
43 qm
2 bedrooms
6 beds
1 toilet
Whirlpool: No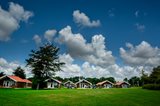 Special class
0 evaluations in the
guestbook
17 km to water
43 qm
2 bedrooms
6 beds
1 toilet
Whirlpool: No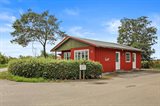 Standard +
5 evaluations in the
guestbook
500 m to water
77 qm
1 bedrooms
4 beds
1 toilet
Whirlpool: No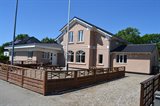 Special class
0 evaluations in the
guestbook
4,5 km to water
500 qm
10 bedrooms
20 beds
4 toilets
Whirlpool: No

1 week from
EUR

1658,-
Inclusive
cleaning
Show house

Contact info
+45 99444444
info@sologstrand.com
Daily 9 a.m. - 8 p.m.
Newsletter
Special offers and
news
.