Rent holiday cottage in Dejbjerg
Holiday cottages in Dejbjerg, Western Jutland, Denmark!
Dejbjerg is situated 7 km north-west of Skjern and 5 km from the eastern shore of the inlet Ringkøbing Fjord. Dejbjerg is famous for its old cultures and the famous, 2,000 years old Dejbjerg wagon carriages from the stone age.

Read more about Dejbjerg, Western Jutland

Selection of: 1 holiday-homes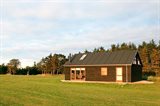 Top class
1 evaluation in the
guestbook
11 km to water
84 qm
2 bedrooms
6 beds
1 toilet
Whirlpool: No



+45 99444444

info@sologstrand.com
Daily 09-20 hrs
Newsletter
Special offers and
news
.