Rent holiday cottage in Borris
Holiday cottages in Borris, Western Jutland, Denmark!
Borris is situated near the town Skjern in an alternating starting point and scenic nature. The cosy village Borris is surrounded by a lovely landscape with moor, forest and a stream. An ideal basis for a relaxing holiday in outstanding scenic surroundings.
The town has several shops and it is possible to dine at the town hotel.
The distances from Borris to the town Skjern is 12 km, to the inlet Ringkøbing Fjord 20 km and to the North Sea 40 km. The central location of the area indicates that you are only a short distance away from various activities and excursion points.
Guest assessments from Borris
:
11
guests have granted an average assessment of
3,36

out of

5

possible stars.
Beach
The nearest beach is located by the inlet Ringkøbing Fjord, about 20 km from Borris. Here you are able to bathe and surf in the calm and shallow water. If you wish to swim at some of Europe's best beaches, the North Sea lies no more than 40 km away. At the beach in Nymindegab you can enjoy the long, fine sandy beaches with dunes and Blue Flag.
Nature
The beautiful and vigorous nature around Borris is characterized by fields, streams and moors, covered with heather. The adjoining, pretty lake, Kulsøen, is a nature reserve with a rich bird life. I.a. can swans and ducks be observed here.
The moor area Borris Hede is a varied nature area with plantations, heather and the stream valley Omme Å-dalen. A number of rare plants and a rich wildlife are present here. Furthermore, the area has no less than 14 grave mounds from the period 2800 to 2400 b.C. and 5 mile stones from the period 1691-1697.
From the platform of the stream valley Skjernådal in the plantation Ejstrup Plantage you have a spectacular view of the area.
Activities
Anglers have very good possibilities in this area. The stream Skjern Å is abounding in fish and famous for its good fishing. The stream is surrounded by a pretty, varying and undisturbed nature that can be enjoyed while fishing. Furthermore, the area offers more Put & Take fishponds.
If you wish to play golf, the courses at Åskov Goflklub in Sønder-Felding or Dejberg Golf Klub in Skjern ought to be tried out.
Furthermore, you can bowl, drive go-karts, play tennis, visit a swimming bath, surf on the inlet Ringkøbing Fjord or rent canoes and enjoy the breathtaking nature from the streams Skarrild Å, Skjern Å or Karstoft Å.
Worth a visit
Borris Kirke is a village church from the 11th. century with a great del of Romanesque interior.
At the regional museum Rækker Møllegård, close to Skjern, you can see a collection of old articles for everyday use, a 200 years old farmhouse and a museum, which is made in honour of the relatives of the poet Søren Kierkegaard. Experience folklore and war story at the regional museum Skarrild-Karstoft.
Stone cists, passage graves and cairns from the later stone age also characterize the area.
Excursion spots
In the zoo Jyllands Park Zoo (Haunstrup Dyrepark) you can experience, cuddle and feed more than 700 animals from the whole world (31 km).
Visit 'the capital of the moor' - the cosy city Herning, which is well-known as a textile, fair and culture city. Here you will find a number of galleries, the museum of writer Steen Steensen Blicher, good shopping possibilities and various restaurants (33 km).
The preserved bird sanctuary Tipperne is situated at the bottom of the inlet Ringkøbing Fjord. Birds from all of Scandinavia stay here a while on their way between their winter quarters and their breeding areas. Spectacular natural sceneries await you here (48 km).
LEGOLAND is build out of 50 million toy bricks. The park offers a number of opportunities for family activities (51 km).
In Givskud you can visit a combined lion park and zoo. Meet with more than 1,000 animals from the whole world on the 60 hectares large area.
Copyright © 2003-2015 Sol og Strand Feriehusudlejning A/S
3 Holiday homes in Borris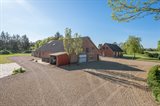 Standard +
4 evaluations in the
guestbook
17 km to water
80 qm
2 bedrooms
6 beds
1 toilet
Whirlpool: No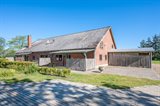 Standard +
2 evaluations in the
guestbook
17 km to water
70 qm
2 bedrooms
4 beds
1 toilet
Whirlpool: No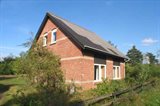 Standard +
1 evaluation in the
guestbook
17 km to water
120 qm
3 bedrooms
7 beds
1 toilet
Whirlpool: No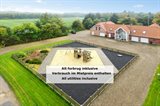 Special class
4 evaluations in the
guestbook
17 km to water
125 qm
3 bedrooms
8 beds
1 toilet
Whirlpool: No


Contact info
+45 99444444
info@sologstrand.com
Daily 9 a.m. - 8 p.m.
Newsletter
Special offers and
news
.