Rent holiday cottage in Rodvig
Holiday cottages in Rodvig, Sealand, Denmark!
The cosy seaport Rødvig is located in a tranquil and scenic area on the peninsular Stevns on the eastern coast of South Sealand - right by the bay Fakse Bugt and the Baltic. Rødvig is characterized by its evocative fishing harbour and marina, where you can buy fresh fish or take a sail along the spectacular coastline and the cliff Stevns Klint, which is located close to the town.

Read more about Rodvig, Sealand

Selection of: 2 holiday-homes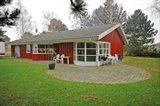 Special class
6 evaluations in the
guestbook
500 m to water
122 qm
4 bedrooms
10 beds
1 toilet
Whirlpool: Yes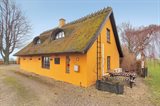 Special class
0 evaluations in the
guestbook
130 m to water
Sea view from the home
140 qm
2 bedrooms
6 beds
2 toilets
Whirlpool: No


Contact info

+45 99444444

info@sologstrand.com
Daily 9 a.m. - 8 p.m.
Newsletter
Special offers and
news
.