Rent holiday cottage in Haraldsted So
Holiday cottages in Haraldsted So, Sealand, Denmark!
Try to spend your holiday only a few metres from a lake. Haraldsted Sø does not only offer clear bathing water, but also a scenic nature, which can be experienced on a walk along the shore. It is possible to buy groceries within a radius of a few km.

Read more about Haraldsted So, Sealand

Selection of: 1 holiday-homes
Best value: 07-06-2014 - 14-06-2014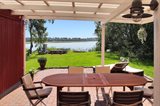 Standard +
2 evaluations in the
guestbook
5 m to water
Sea view from the home
94 qm
1 bedrooms
6 beds
1 toilet
Whirlpool: No


Newsletter
Special offers and
news
.