Rent holiday cottage in Fakse Ladeplads
Holiday cottages in Fakse Ladeplads, Sealand, Denmark!
The famous, old holiday area, Faxe Ladeplads, is still popular because of its good beach, lovely nature and beautiful forests. At the eastern coast of South Sealand, right underneath Stevns, the tourist town Faxe Ladeplads is situated. Here you will find a lovely beach, a cosy, combined marina and fishing harbour, good shopping possibilities and more restaurants. The area is very scenic and wooded, and not far from here you will find interesting sights for the whole family. Furthermore, a rail service takes you from here and directly to Copenhagen.
The town Faxe is situated 6 km behind the shore, and here you can i.a. visit the famous brewery of the town.
The nearest larger town is Næstved, which is situated 32 km from Fakse Ladeplads.
Guest assessments from Fakse Ladeplads
:
50
guests have granted an average assessment of
3,62

out of

5

possible stars.
Beach
South of the marina, you will find a long and lovely bathing beach, which is suitable for children.
North of the harbour, another lovely bathing beach is situated, and area around 'Flagstangen' is especially popular. On both beaches there are good opportunities for finding amber.
5 km towards north the good bathing beach of Vemmetofte is available. This sandy beach has a bathing jetty and is very suitable for children as the water is shallow.
On 'Feddet' you will find a nice, wide and white sandy beach with small dunes and lovely bathing water (7 km).
Nature
The forest 'Vemmetofte Skovene' is situated east of Faxe Ladeplads and stretches along the bay 'Fakse Bugt'. The forest consists of beech, oaks and pines and contains the streams 'Vivede Mølleå' and 'Kildeåen' as well as salt meadows with a rich bird life. Further towards north the forest 'Strandgård Dyrehave' with more ancient mounds and many old oaks is situated.
In the forest 'Leestrup Skov' between Fakse and Rønnede, you will find the famous oak 'Kludeegen', which is said to have a healing effect.
'Feddet' is a 5 km long peninsular with a very varying nature. The preserved moor area with dunes and salt meadows also has a rich bird life, which can be observed from a gazebo (7 km).
About 25 km towards north the 15 km long cliff 'Stevns Klint' is situated. The white chalk cliffs raise more than 40 metres from the coast. Experience the remarkable cliff from the viewpoints or from the shore by Højerum, the limestone quarry 'Boesdal Kalkbrud' or the chalk pit 'Holtug Kridtbrud'.
Activities
In Fakse Ladeplads you can go bowling in the bowling alley of the town. Furthermore, you can rent bicycles in the town.
In Fakse you can go on a tour in the famous breweries 'Faxe Bryggerier'. When the tour ends, you can taste the beer (6 km).
All along the shores of the bay 'Faksebugt' anglers will find good opportunities. As an example of this, the coast by the forest 'Strandgård Dyrehave' is a very popular spot.
Hiking and riding trips are arranged on the preserved peninsular Feddet.
'Rønnede Golfklub' offers a scenic and challenging 18-hole golf course. Equally, a glider club is present by Rønnede (13 km).
Worth a visit
Both the watermill and windmill of Blåbæk are well-preserved and scenically situated, only 4 km behind Faxe Ladeplads. The watermill is still in running - as one of the only in Denmark.
The magnificent convent 'Vemmetofte Kloster' is not open to the public, but the chapel of the convent can be visited (5 km).
Østsjællands Museum Faxe 'Geologisk Museum' exhibits more than 500 different types of fossils.
In the limestone quarry 'Faxe Kalkbrud', which is 45 m deep, you can find your own fossils from f.x. sharks and crocodiles, which lived here millions of years ago. The area is generally rich in grave mounds and long barrows, which can be seen in i.a. Faxse and in the forest 'Strandegårds Dyrehave'.
Don't miss the greatest tourist attraction of Stevns; the 15 km long and 41 m high chalk cliff 'Stevns Klint'. 'Flagbanken' is the cliff's most dramatic spot and offers a unique view. The nature centre 'Stevns Natur Center' is situated by 'Flagbanken'.
Excursion spots
Bonbonland in Holme-Olstrup offers more than 70 activities for the whole family, i.a. 'Vildsvinet' - Denmark's largest roller coaster, a rafting course, carousels, circus, children's theatre, a pirate lake and much more (24 km).
The palace garden 'Gisselfeld Slotspark' by Bråby is one of Northern Europe's most scenic gardens with many botanical rarities. The park appears like an English landscape garden (25 km).
The adventure land 'Fantasy World' by Ringsted is a world of fairytales and magic. A fascinating and mechanical fantasy world with i.a. trolls, pixies and colourful animals (62 km).
Visit the capital Copenhagen with the vivid culture life, museums, music, theatres, galleries, the pedestrian street 'Strøget' and sights like the Tivoli, a planetarium, the adventure centre 'Eksperimentarium', the art museum 'Carlsberg Glyptotek', the castle 'Rosenborg Slot' with the crown jewels, København Zoo and much more (66 km).
Copyright © 2003-2015 Sol og Strand Feriehusudlejning A/S
5 Holiday homes on Fakse Ladeplads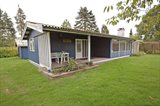 Standard +
6 evaluations in the
guestbook
400 m to water
50 qm
3 bedrooms
6 beds
1 toilet
Whirlpool: No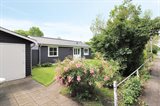 Special class
4 evaluations in the
guestbook
200 m to water
66 qm
2 bedrooms
5 beds
1 toilet
Whirlpool: No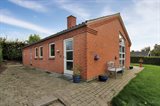 Top class
14 evaluations in the
guestbook
200 m to water
100 qm
2 bedrooms
7 beds
1 toilet
Whirlpool: No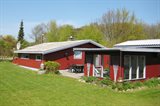 Special class
8 evaluations in the
guestbook
200 m to water
68 qm
2 bedrooms
6 beds
1 toilet
Whirlpool: No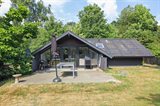 Special class
7 evaluations in the
guestbook
800 m to water
66 qm
3 bedrooms
7 beds
1 toilet
Whirlpool: No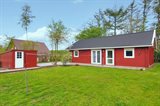 Special class
11 evaluations in the
guestbook
200 m to water
70 qm
2 bedrooms
6 beds
1 toilet
Whirlpool: No


Contact info
+45 99444444
info@sologstrand.com
Daily 9 a.m. - 8 p.m.
Newsletter
Special offers and
news
.