Rent holiday cottage in Drosselbjerg
Holiday cottages in Drosselbjerg, Sealand, Denmark!
In an area with more relics, memorials, a lovely nature, a rich bird life and Denmark's fourth largest lake, Drøsselbjerg is situated right by the Great Belt. The holiday area is peaceful and ideal for anglers, bird enthusiasts and nature lovers among others.

Read more about Drosselbjerg, Sealand

Selection of: 3 holiday-homes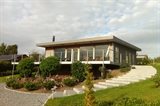 Top class
0 evaluations in the
guestbook
400 m to water
Sea view from the home
113 qm
3 bedrooms
8 beds
1 toilet
Whirlpool: No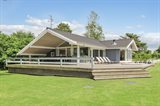 Top class
1 evaluation in the
guestbook
250 m to water
Sea view from the home
111 qm
3 bedrooms
10 beds
2 toilets
Whirlpool: Yes


Contact info

+45 99444444

info@sologstrand.com
Daily 9 a.m. - 8 p.m.
Newsletter
Special offers and
news
.