Holiday home on Sealand, Denmark
Rent holiday cottages on Sealand
Sealand is surrounded by coast and offers kilometres of sandy beaches that range among the cleanest and most child-friendly beaches in Europe. Even the woods, bird sanctuaries and chalk cliffs don't resemble anything else. The nature of Sealand is beautiful and comprehensive.
The northern part of Sealand is characterized by some of Denmark's largest lakes and forests as well as some of the most beautiful and impressive, old royal palaces. In the south of Sealand you can experience the impressive cliff Stevns Klint.
The sea Kattegat and the inlet Isefjord offer the most varying landscapes. Here you will find the best beaches, distinctive moraine formations, the level and dyked inlet Lammefjord, woods and much more.

Holiday home areas on Sealand, Denmark
Here is a list of all destinations in the area:
Read more about
Sealand
Selection of: 402 holiday-homes
Best value: 27-09-2014 - 04-10-2014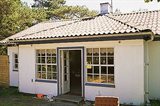 Standard +

3 evaluations in the
guestbook
150 m to water
75 qm
3 bedrooms
6 beds
1 toilet
Whirlpool: No


Best value: 08-11-2014 - 15-11-2014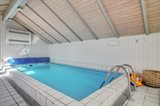 Standard +

2 evaluations in the
guestbook
500 m to water
193 qm
6 bedrooms
12 beds
3 toilets
Whirlpool: Yes

1 week from
EUR 1210,-
Inclusive
cleaning
Show house

Best value: 31-05-2014 - 07-06-2014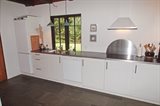 Special class

0 evaluations in the
guestbook
300 m to water
150 qm
4 bedrooms
8 beds
2 toilets
Whirlpool: No


Best value: 01-11-2014 - 08-11-2014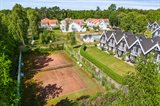 Special class

0 evaluations in the
guestbook
1 km to water
100 qm
3 bedrooms
6 beds
2 toilets
Whirlpool: Yes

1 week from
EUR 527,-
Inclusive
cleaning
Show house

Best value: 27-09-2014 - 04-10-2014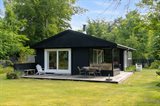 Standard +

1 evaluation in the
guestbook
1,1 km to water
76 qm
3 bedrooms
5 beds
1 toilet
Whirlpool: No


Best value: 05-04-2014 - 12-04-2014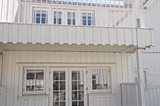 Top class

3 evaluations in the
guestbook
1,5 km to water
115 qm
2 bedrooms
6 beds
2 toilets
Whirlpool: Yes


Best value: 28-06-2014 - 05-07-2014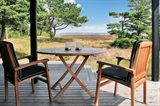 Standard +

1 evaluation in the
guestbook
100 m to water
Sea view from the home
65 qm
2 bedrooms
5 beds
1 toilet
Whirlpool: No


Best value: 20-09-2014 - 27-09-2014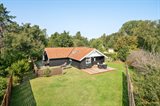 Special class

0 evaluations in the
guestbook
1 km to water
79 qm
3 bedrooms
5 beds
1 toilet
Whirlpool: No


Best value: 24-05-2014 - 31-05-2014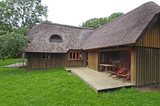 Special class

0 evaluations in the
guestbook
500 m to water
114 qm
4 bedrooms
8 beds
2 toilets
Whirlpool: Yes


Best value: 20-09-2014 - 27-09-2014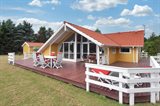 Special class

0 evaluations in the
guestbook
2 km to water
90 qm
3 bedrooms
6 beds
1 toilet
Whirlpool: No


Best value: 18-10-2014 - 25-10-2014
Top class

0 evaluations in the
guestbook
1,2 km to water
113 qm
3 bedrooms
6 beds
1 toilet
Whirlpool: No


Best value: 26-04-2014 - 03-05-2014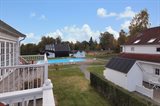 Top class

0 evaluations in the
guestbook
1,5 km to water
120 qm
2 bedrooms
6 beds
2 toilets
Whirlpool: Yes

1 week from
EUR 545,-
Inclusive
cleaning
Show house