Rent holiday cottage in Tversted
Holiday cottages in Tversted, NW Jutland, Denmark!
Tversted is a popular, cosy and very scenic holiday resort in the bay Tannis Bugt. The small and charming town by the North Sea with no more than app. 500 residents has preserved its original village environment. Tversted offers genuine hamlet atmosphere, kilometres of white sandy beaches, a dune plantation with lakes and a mill, artist craftsmen, interesting sights as well as shops and restaurants. Because of the location by the sea you will always find fresh fish dishes on the menu cards of the restaurants. Furthermore, Tversted is famous for its big and tasty ice-cream cones.
In this area you can visit some of the artists and craftsmen in their galleries, workshops and museums.
Here you can spend your vacation in pleasant surroundings with fresh air, pure nature, forest and lovely bathing beach, and at the same time you are close to commercial towns and tourist attractions for the whole family.
Guest assessments from Tversted
:
28
guests have granted an average assessment of
3,93

out of

5

possible stars.
Beach
The beach of Tversted is a very long, broad and white sandy beach with Blue Flag. The beach is sheltered by high dunes with lyme grass and is very suitable for children as the water is shallow at the edge.
The wind and the waves create the ideal conditions for windsurfers.
Enjoy the exceptional sunset from the beach of Tversted
The beach is an experience at all times of the year. During the summer it calls on you to swim, sunbathe, build sandcastles, play ball and engage yourselves in watersport activities. All year long the beach invites a tramp. Here you enjoy the fresh and salty sea air in the face.
Bring along the binoculars and follow the brisk ship traffic through the Skagerrak.
Nature
The dune plantation Tversted Klitplantage, which is located right behind the lovely sandy beach, is characterized by a rich vegetation and bird life. The plantation is a fertile forest area with the lakes Tversted Søerne, marked walking paths and two gazeboes among other things. Furthermore, the mill Østerklit is situated in the centre of the plantation. The mill is kept intact and still functioning.
The scenic plantation Uggerby Plantage is located between Tversted and Kjul. The stream Uggerby Å flows through the beautiful landscape, and can be admired both from the road and from a walking path. By Uggerby Å you can see one of Northern Europe's widest and most beautiful fish ladders, build out of granite boulders.
Activities
The area is suitable for activities like walking, bicycling, riding, swimming, surfing, paddling a canoe, fishing and playing golf.
You can fish directly from the shore, in the streams Tversted Å and Uggerby Å, in the Put & Take fishponds of the area as well as on the sea. If you wish to go deep-sea fishing, you can go out with a fishing vessel from the harbour of Hirtshals to different wrecks or reefs - f.x. Det Gule Rev.
Canoes are rentable in the area, and the pretty stream Uggerby Å is ideal for paddling a canoe. Equally can riding horses be rented in Tversted.
Hirsthals Golfklub is located in Kjul, and here you can test an 18-hole, slightly hilly golf course as well as a 9-hole Pay & Play course (11 km).
In Hirtshals Bowling Center you can bowl, play air hockey, billiards etc.
Fun-Park in Hirtshals is a large nature area with activities for children, like f.x. Indian camp, bouncing cushions etc. as well as a petting zoo with more animal species.
Worth a visit
The area is rich in artists and craftsmen, and you can witness as they work in their workshops and studios. Among others you can visit paper and candle factories, potteries, ornament workshops as well as glass and art galleries, which are all located in Tversted.
A visit to the eagle sanctuary Ørnereservatet in Tuen belongs to a holiday in the Tversted area. Experience the aviation of the magnificent birds of prey, come close to some of the world's greatest eagle species and watch them being fed in the air (7 km).
The aquarium Nordsømuseet in Hirtshals contains Europe's largest saltwater aquarium: Ocenariet, which holds 4.5 million litres of water. At Nordsømuseet you can experience about 60 different fish species from the North Sea, and you can even touch some of them.
In Hirtshals you can also visit Bunkermuseet Hirtshals 10. Batteri - a complete bunker installation from World War II with a museum (15 km).
Excursion spots
Farm Fun near Ålbæk is an animal park with a play land. Come close to the inhabitants, f.x. pigs, cows, sheep, kangaroos, emus, ponies, razorbacks, rabbits, goats, guinea pigs, peacocks and lamas, or try out the fun moon cars, the swings and the bouncing cushion (17 km).
Råbjerg Mile near Kandestederne (25 km) is one of Europe's largest drifting dunes. The dune is app. 40 m high and moves up to 15 m towards northeast every year. It forms a miniature desert of app. 1 square km. Visit Skagen with the distinctive Skagen houses, the top of Denmark: Grenen, the charming harbour, the interesting sights as well as the many shops and restaurants (35 km).
In the amusement park Fårup Sommerland & Aquapark you can try out more than 50 interesting entertainments for the whole family, including Denmark's largest aquapark and Denmark's longest switchback Falken. When the entry has been paid for, you can try out all amusements in Fårup Sommerland (60 km).
Copyright © 2003-2015 Sol og Strand Feriehusudlejning A/S
12 Holiday homes in Tversted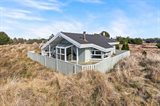 Special class
5 evaluations in the
guestbook
750 m to water
85 qm
3 bedrooms
8 beds
2 toilets
Whirlpool: Yes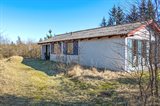 Standard
4 evaluations in the
guestbook
1,2 km to water
87 qm
3 bedrooms
8 beds
1 toilet
Whirlpool: No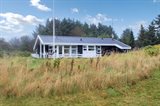 Top class
4 evaluations in the
guestbook
500 m to water
84 qm
3 bedrooms
6 beds
2 toilets
Whirlpool: Yes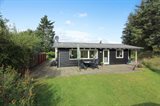 Special class
2 evaluations in the
guestbook
400 m to water
77 qm
2 bedrooms
6 beds
1 toilet
Whirlpool: No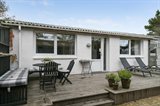 Standard +
4 evaluations in the
guestbook
1,7 km to water
94 qm
2 bedrooms
4 beds
1 toilet
Whirlpool: No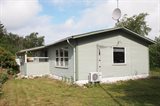 Standard +
2 evaluations in the
guestbook
5 km to water
78 qm
2 bedrooms
6 beds
1 toilet
Whirlpool: No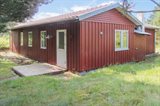 Standard +
2 evaluations in the
guestbook
900 m to water
70 qm
3 bedrooms
6 beds
1 toilet
Whirlpool: No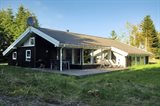 Special class
4 evaluations in the
guestbook
800 m to water
129 qm
3 bedrooms
10 beds
2 toilets
Whirlpool: Yes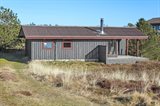 Standard
1 evaluation in the
guestbook
400 m to water
60 qm
3 bedrooms
6 beds
1 toilet
Whirlpool: No


Contact info
+45 99444444
info@sologstrand.com
Daily 9 a.m. - 8 p.m.
Newsletter
Special offers and
news
.