Marielyst, Holiday home 82-0294
Swimming pool
The dimensions of the swimming pool are 3,5 x 5,5 x 1,4 metres. Length x width x depth are measured on the widest, longest and deepest place.
When you collect your key you will receive a special brochure regarding your stay in a holiday home with swimming pool.
To enjoy a successful holiday you have to observe a few simple bathing rules, which are mentioned in the holiday home.
It costs energy to heat up large quantities of water. You can reduce the energy consumption by drawing the thermal cover over the swimming pool. By doing that you will reduce both the energy consumption and the evaporation in the pool area.
The water temperature of an indoor swimming pool typically varies between 24-28° C.
Control
All houses with swimming pool or pre-filled whirlpool will be visited by one of the specially trained service workers of Sol og Strand - at least once a week. The visit is free of charge.
The Environmental and Mulcipal Food Control Unit in Denmark educate our service workers and they have all received a diploma of swimmingpool technique and water quality. This is your guarantee for an accurate control with private swimming pools and whirlpools when you rent a holiday home with Sol og Strand. But still you cannot compare the swimming pools and whirlpools of a holiday home with common swimming baths.
The control visit could have been carried out just before your arrival - or perhaps it will take place during your stay.
During the control visit the chlorine and pH value will be analyzed, controlled and perhaps adjusted. Simultaneously the temperature and clearness of the water is controlled and the technique is tested.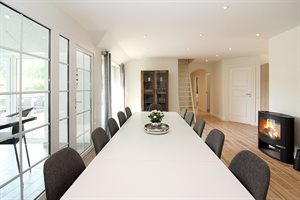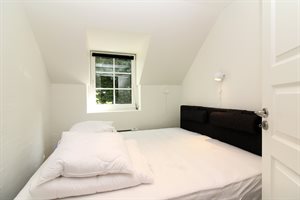 Water quality
The water quality of the swimming pools and pre-filled whirlpools in holiday homes is superb. Therefore, it is important that you observe a few simple bathing rules that are available in the holiday home.
In order to give you the optimum water quality, the number of persons must correspond to the number of persons, which was stated by the booking. This is decisive in order for the service worker to dose the suitable amount of chlorine. The more persons, who use the swimming pool, the faster the chlorine is used. The chlorine value is adjusted individually in relation to your holiday.