Rent holiday cottage in Fejo
Holiday cottages in Fejo, Lolland, Falster and Mon, Denmark!
Fejø is the largest of the islands in the waters 'Smålandsfarvandet'. The island offers village idyll, orchards, small booths along the roads, a beautiful church, potteries, a candle factory, grocery stores, restaurants, fresh air, small beaches, peace, quiet and lovely nature.

Read more about Fejo, Lolland, Falster and Mon

Selection of: 2 holiday-homes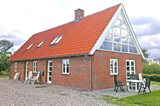 Top class
0 evaluations in the
guestbook
100 m to water
Sea view from the home
170 qm
4 bedrooms
7 beds
2 toilets
Whirlpool: No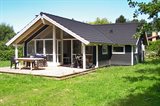 Top class
1 evaluation in the
guestbook
400 m to water
88 qm
3 bedrooms
6 beds
1 toilet
Whirlpool: Yes


Newsletter
Special offers and
news
.