Rent holiday cottage in Vang
Holiday cottages in Vang, Bornholm, Denmark!
The small town Vang is lies almost hidden by the foot of a large coastal hill. Vang is famous for its cosy and quiet harbour and its old watermill from the beginning of the century, which is now beautifully restored.

Read more about Vang, Bornholm

Selection of: 2 holiday-homes
Best value: 03-05-2014 - 10-05-2014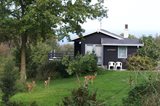 Standard +
1 evaluation in the
guestbook
450 m to water
Sea view from the home
75 qm
3 bedrooms
6 beds
1 toilet
Whirlpool: No


Best value: 01-11-2014 - 08-11-2014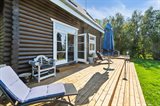 Exclusive
0 evaluations in the
guestbook
200 m to water
Sea view from the home
216 qm
4 bedrooms
10 beds
2 toilets
Whirlpool: Yes


Newsletter
Special offers and
news
.