Rent holiday cottage in Ostermarie
Holiday cottages in Ostermarie, Bornholm, Denmark!
Historical holiday resort between the most popular beaches of Bornholm Østermarie, a small village in the eastern part of Bornholm, 10 km southeast of Gudhjem, is a lovely place situated where the road from Rønne crosses the roads to the towns Østerlars, Gudhjem and Svaneke. You are staying very centrally on the island and within a radius of 20 km you will find Balka and Dueodde, the most popular and beautiful beaches on Bornholm.
A holiday in Østermarie is a wonderful experience - for the whole family. You have the opportunity to spend terrific days on the beach playing in the sand, dose or swim, but you can also go on an outing to the attractions of the island. You can combine your outing with a cycling tour because even with children you get to your destination very fast. The island has 250 km of good cycle tracks, of which the main part is car-free. Anglers will find good opportunities as well, and if you like to play golf, you can be on a golf course after a 15 km's drive.
Guest assessments from Ostermarie
:
5
guests have granted an average assessment of
4

out of

5

possible stars.
Beach
The tiny beach between the cliffs of Hullehavn (Svaneke) is the nearest one. Although Svaneke is not a well-known bathing resort, Hullehavn beach with its springboard, ice-cream stall and a small parking place in 2002 was nominated the beast beach of Bornholm (9 km).
Balka beach, known for its childfriendly water, has fine sand and shallow water. This beach stretches from Snogebæk with shops and restaurants, to Balka where you will find an ice-cream stall, minigolf, rental of water cycles, surf equipment and deck chairs, toilets, a good parking place and a slope for wheelchairs and perambulators (15 km).
The beach of Dueodde has fine and clear water. The slightly shelving bottom has a number of sandbars and the water is shallow at the edge. You can park your car on the parking place where you will find an ice-cream stall, toilets and a bus stop. A slope leads from the ice-cram stall to the beach and makes it possible to bring a wheelchair, cycle or perambulator to the beach (20 km).
Nature
Not far away from Gudhjem you will find 'Helligdomsklipperne'. The caves and rugged rock formations in the water contribute to the creation of the dramatic sceneries.
Northwest of here is the valley 'Døndalen' with a stream that creates a 25 m high waterfall 'Døndalsfaldet' every spring.
'Paradisbakkerne' is an undulated rock landscape with three walking paths. Go for a long walk in the rift valleys and the heathery raised bogs. Experience the peculiar vegetation of the area and the boulders, among others 'Rokkestenen', a rocking stone from the Ice Age (14 km).
In the middle of Bornholm and approx. 15 km from your holiday home is one of the most beautiful forests in Denmark, Almindingen. Different, marked routes lead you through the forest, where you can experience Bornholm's highest point 'Rytterknægten' with an old tower (162 m above sea level), beautiful forest lakes and rift valleys.
Activities
Take a walk in the beautiful forest Almindingen or along the rocky coast. Follow for example an old life-saving path and experience the many different ranges of hills and scenic views. Or use the 250 km good bicycle paths, of which the main part is car-free, and many lovely scenic experiences await you.
Anglers can fish from the shore, on the sea or visit 'Stenbrudssøen Nexø Bornholm'. This Put & Take fishpond was once a sandstone quarry. Today it is the largest fishpond of Bornholm.
Golfers will have the opportunity to test three golf courses on the island: 'Nexø Golf Klub', 'Rø Golfbaner' and 'Bornholms Golf Klub''in Rønne.
'Gokart Center Bornholm' in Aakirkeby (14 km), and the trotting track 'Bornholms Travbane' in the middle of the forest Almindingen (15 km) are also worth visiting.
Worth a visit
From the very first church in Østermarie, which is from the first half of the 12th century, the apse, the choir, the southern and the western walls have been preserved. The ruin is scheduled as a monument.
In Østermarie you will also find Bornholms Modeljernbanemuseum (museum of model railways).
Approx. 7 km from your holiday home you will find the nature and amusement park 'Joboland Brændesgårdshaven' with among other things rowing boats, aerial ropeway, climbing frames, minigolf, bowling, wooden cars, monkeys, goats as well as a huge water park.
The landmarks of Bornholm are the whitewashed round churches, which are more than 800 years old. The most famous of these churches, which have served as defence and storage of supplies, are Østerlars (7 km), Olsker in Allinge, Nylars in Aakirkeby and Nyker by Rønne.
Bornholms Kunstmuseum (Bornholm's museum of art), which is situated directly by the cliffs, is likewise well worth a visit (10 km).
Excursion spots
The museum of art 'Oluf Høst Museet' has been established in the childhood home of the artist in Gudhjem and here you can experience his paintings (11 km).
Melstedgård, south of Gudhjem, is an animated agricutural museum with houses, fields and stables (11 km).
'Bornholms Middelaldercenter' in Gudhjem is a historic experience centre. In the village from the Middle Ages you will find living quarters, a water mill, a forge and fortified castle mounds (13 km).
If you are interested in nature, a visit to 'NaturBornholm' in Aakirkeby is recommendable. Here you can experience more about Bornholm's nature, right from the origination in the glowing lava more than one billion years ago.
In Aakirkeby you will also find 'Bornholms Automobilmuseum' with a total of 75 vehicles (17 km).
The most popular attraction in Bornholm is the castle ruin 'Hammershus' that was abandoned around 1745. Today the ruin is preserved (31 km).
Copyright © 2003-2015 Sol og Strand Feriehusudlejning A/S
1 Holiday homes on Ostermarie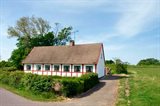 Standard +
2 evaluations in the
guestbook
5 km to water
110 qm
3 bedrooms
6 beds
1 toilet
Whirlpool: No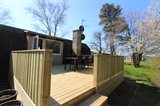 Standard +
3 evaluations in the
guestbook
5,5 km to water
55 qm
1 bedrooms
4 beds
1 toilet
Whirlpool: No


Contact info
+45 99444444
info@sologstrand.com
Daily 9 a.m. - 8 p.m.
Newsletter
Special offers and
news
.